FlipBookKit Moto Lets You Turn Photos and Video Into Analog Animated Gifs
A clever new presentation for a very old technique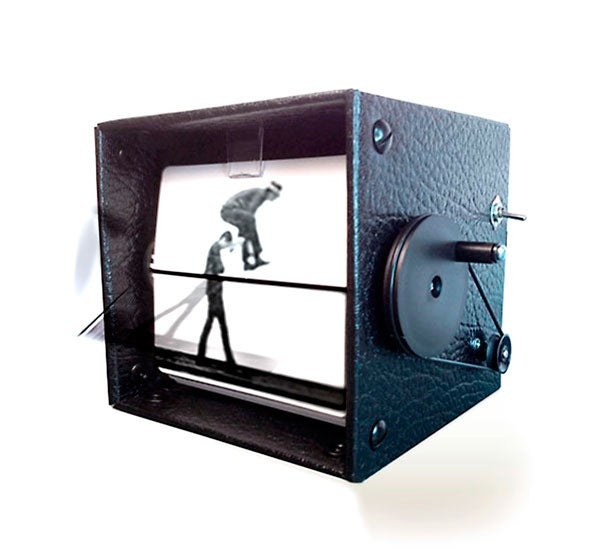 When I was a kid, I drew flip books in just about all of my notebooks. I was never very good at drawing, but it was great fun. Now, artists Mark Rosen and Wendy Marvel have created a motorized version of the flip book that shows a 24-frame scene over and over again using a small custom motor.
The kit costs $99 and lets you put 24 of your own frames into the device for presentation. The motor turns the spindle in the middle, which automatically flips through the photos, giving the impression of animation. The previous version simply used a hand crank.
The idea is that you can shoot 1 second of 24p video and then turn that into an analog piece of art.
It's a novelty, to be sure, but it's one of those things that people will likely be drawn to when they walk into your house. It's also a clever way to present some of your work.
This is in no way a new concept. The idea of automatic flip books has been around for many years, but the presentation, the DIY ethos, and the $99 price tag make this one a cool way to give it a shot. It's like being in an old-timey penny arcade, only you're watching something you shot on your iPhone.