Lenstag Infographic Shows What Gear is Being Stolen and Where
Don't leave your Nikon D7000 in your car

Popular gear-tracking service Lenstag has just released an infographic on camera theft. It outlines what gear was taken, and from where it was stolen. Hot off the back of releasing a mobile app, the site has put out an image that shows that the camera that's most often taken is the Nikon D7000; the most stolen lens is the Canon 70-200mm f/2.8L; and theft from the home and car are the most common locations.
It'd be nice for a bit more hard data to go along with this — like the actual number of items stolen, and how much substantive difference there is between the various spots in the rankings. And how the theft numbers link to the overall popularity of that item — the Honda Civic is always one of the most stolen cars simply because there are so many of them on the road. Also, the fact that the most gear is stolen during "vehicle theft" or "during a home robbery" would seem to suggest that much of the theft is a matter of opportunity, rather than targeting photographers directly.
We'd also love to see how many items that are registered on Lenstag, and are then stolen, eventually find their way back to the original owner. It'd be nice to know how effective tools like Lenstag actually are for getting you back something that might have been stolen.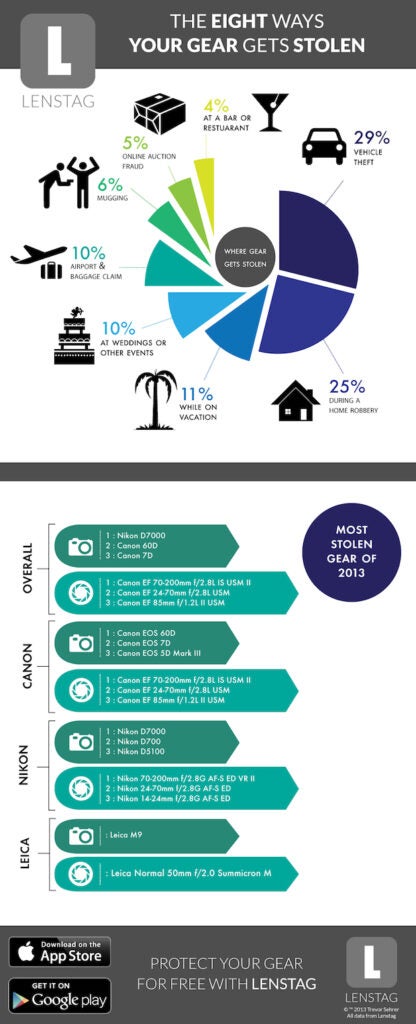 (via PetaPixel)