Camera Awesome App Now Available For Android Devices
The popular iPhone photography app from SmugMug has made the leap to Android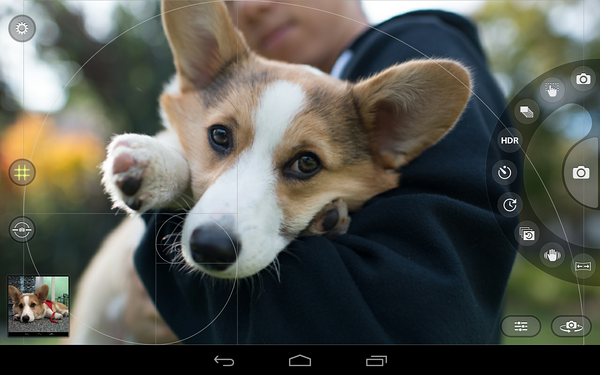 SmugMug's Camera Awesome has been a popular iPhone photography app since it launched in early 2012. And now Android users are able to get in on some of the fun, as the company has just announced the app has made the transition to Android.
While the iPhone version is free, but supported with in-app purchases of extra features, the Android version is instead a paid app with all the extras built in from the get go. You can grab it off the Google Play store for $2.99.
The app features composition guides; multiple shooting modes; anti-shake for video; face detection; ISO, white balance, and exposure compensation controls; as well as filters, a large suite of selective editing tools; and wide-ranging sharing. If you're using an NVidia Tegra powered device, it also has "slow-motion video, enhanced HDR, and integrated stylus support".
However, as is something of a problem with Android apps, it won't work with every phone out there. While SmugMug is planning to keep expanding device compatability, as of launch it'll only work with the Samsung Galaxy SIII, S4, Galaxy Nexus, Note 2, Note 3; Nexus 4, Nexus 7, Nexus 10, (Nexus 5 coming soon); Sony Xperia Z; HTC One; MotoX; Motorola Droid Razr; and Kindle Fire HDX 7″, 8.9″.