Amazon Will Put Your Photo On Your Kindle Device For Free
Getting someone a Kindle for Christmas? Why not add a personal touch...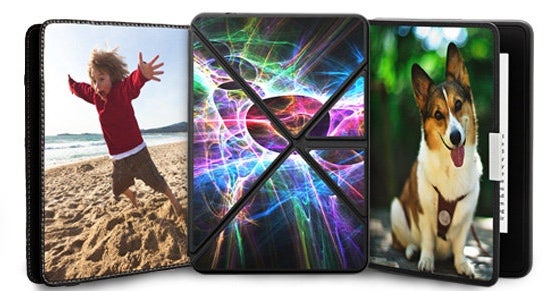 With the holiday season looming on the horizon, doubtless a great many people will be getting on of Amazon's Kindles for the occasion. Now Amazon has rolled out a new program to make these gadgets just a little more personal, and if you order a case, you can personalize it for free.
All you have to do is pick from one of the appropriate cases for your chosen type of Kindle — which include Origami folding cases, polyurethane, leather and more. Then you opt to print the image on the front, the back, or both sides, and choose your image either from Amazon's own selection, or by uploading your own.
Customizing your Kindle case like this doesn't cost any more than buying one plain, and adds a much more personal touch to it. So you can get a loved one, a pet, or even just an image that you really like to wrap around your Kindle.
It's not a new concept. There are a lot of places that will make a "skin" or a custom case for your device (that kiosk down at the mall will even make you a mug), but it's not often you get the option for free. Free is usually good.
[via Engadget]