New Gear: Think Tank "My 2nd Brain" Bags Are Designed Specifically for Apple Gear
Grab a bag that you know is going to be the perfect size for your MacBook Air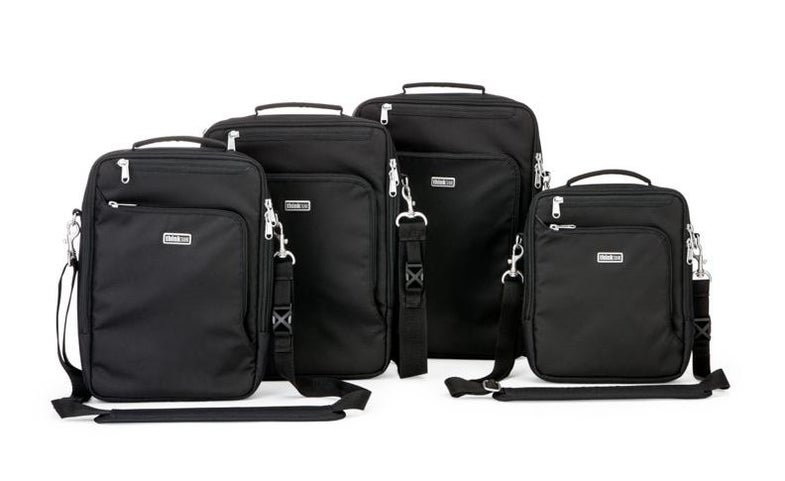 Think Tank Photo has announced a new line of bags, designed specifically for carrying all your Apple gear. The My 2nd Brain line is each designed for a separate sized device: the 15-inch MacBook Pro, the 13-inch MacBook Pro or Air, the 11-inch MacBook Air, and an iPad. Each bag also has dedicated storage spots for your iPhone, iPad, headphones, power cord, adapters, and associated accoutrement.
While you won't be able to fit your cameras in one of these bags (well, not anything more than a svelte compact), it does seem to be a remarkably effecient way of packing up all your stuff if you are totally on-board with all things Apple.
The 13-inch and 15-inch versions of the bag have space for an iPad in addition to the laptop, the 11-inch version can hold an iPad Mini, and the iPad specific one only has space for the tablet. In addition to holding the main computer and a tablet, each bag has space for power adapter w/ AC cable, portable drives, network adapter, USB hub and cable, earbuds, monitor adapters, memory cards, pens, business cards, plus other small items."
Each version of the My 2nd Brain is available in black, harbor blue, or mist green, with prices running from $74.75 to $99.75.