eleMount Kickstarter Makes it Much Easier to Mount Your Smartphone on a Tripod
Or any other surface, for that matter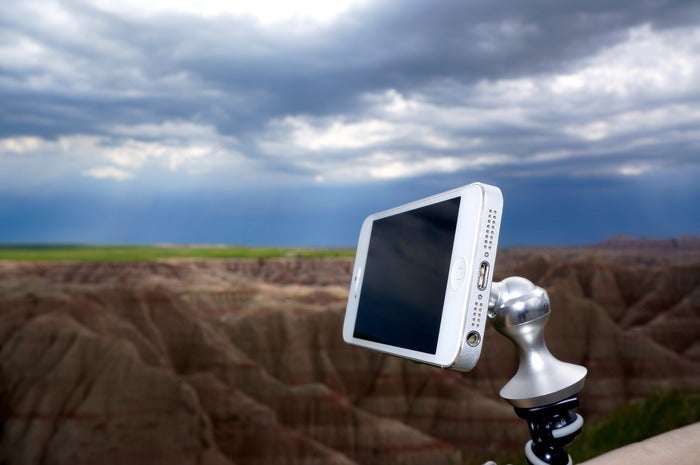 Attaching your smartphone onto a tripod or car mount generally means that you have to attach it via a complicated series of brackets, adhesives, or suction cups. But a new Kickstarter, dubbed the eleMount, will not only mount any smartphone without need attachments, but can do so either to a smooth surface or to a tripod.
Rather than the usual clips and cases that most tripod mounts rely on, the eleMount attaches to any smartphone, tablet, or sufficiently smooth object, by using "polyurethane pads" to hold it in place. Here's how the Kickstarter describes this technology:
The full eleMount is crafted of anodized and sandblasted aluminum, and has these polyurethane pads on both sides, so you simply stick the phone on one side, and then attach it to your car windscreen. But you can also unscrew one side, and reveal a standard tripod mount for attaching it to your GorillaPod (or whatever).
Since the eleMount is universal, it'll work with almost all smartphones, many cases, and is pretty much future proof, without relying on special housings for each different model. So if you want to get your smartphone sitting a bit more still, it should be an easy way to do it.
The eleMount mini, which only has one polyurethane, and the tripod mount on the other side, will set you back $60, and $69 will get you the full version, with the one unscrewable side.