9 Things We Like About the iPhone 5s Camera (And Some We Don't)
Apple put a lot of work into the iPhone 5s camera, but is it worth it?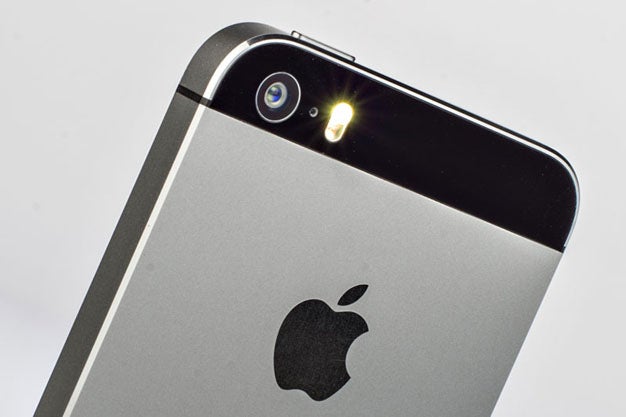 The new iPhone 5s was announced and the tech world let out a collective "meh." Then, of course record numbers of people rushed out to buy them. One of the big driving factors behind the iPhone dominance is the camera, and the 5S actually has quite a few upgrades in that department. We've spent some time with it and have found some things we like a lot. Others, not so much. Here's a rundown of the new stuff.
120 FPS Slow Motion Video Capture
_Note: The quality of the video got chewed a bit during compression. Special thanks to Antonio Gonzalez, Mick Junks and Erick Céspedes for helping out. _
On paper, slow motion sounds like a bit of a gimmick. It brings to mind a heap of cheesy Baywatch jokes. Using it, however, quickly turned that opinion around.
After you've recorded something with slo-mo turned on, you're presented with your clip and a pair of scrubbing bars. One controls the length of the clip and lets you trim it. The other controls which portions of the video are slowed down.
You can share the 120 fps footage via email or upload it to Facebook, Youtube or Vimeo. If you want to share your slowed down video to Instagram or Vine, you'll need to email it to yourself (which adds compression) open it in your email and resave it to your camera roll. If you do try to upload your slow motion video to any unsupported app, it will play at regular speed.
Non-destructive Editing
I can go back anytime I like and remove the filter from this image. Click for Full-Res.
In addition to hardware upgrades, Apple also vastly improved the photo/video viewing/editing app. Users can crop, remove red-eye, "enhance," or place anyone of 8 filters over their images." Enhance", for the record, works much in the same way as the auto contrast option in Instagram, which is to say, poorly. However, once a change is made and saved, users can literally go back to that image at any point in the future, click edit, and revert back to the original.
You will still likely want to use an external editing app here and there, but this is a big step in the right direction for the iPhone. Control is something users want and sometimes a thing Apple isn't willing to give.
10fps Burst


_10fps burst is pretty impressive. We used 25 frames to make this animated gif. You can see a larger version of it here. _
This is seriously impressive. 10 full-resolution photos every seconds for up to 999 photos. That's literally a minute and a half of burst that, when combined, makes some truly killer animated .gifs.
Also, after shooting a burst, the iPhone automatically stacks all of the images as one singular image in your camera roll, so as to not clog it up. Users can then go in and select "Favorites" to appear in the camera roll if they like.
The burst mode proves just how fast the processing power of the iPhone 5s really is. While no one knows for sure how and when app developers will start utilizing the power of the 64-bit computing, the burst mode is one place you can see it in action.
There really should be a native way to export animated .gifs, though, especially since this function is so well-suited to it.
The App Opens Faster
I took this photo while walking, and didn't miss a stride. Full-Res.
The iPhone camera is convenient because you always have it, but opening into the camera app has always been slow. Now, it's noticeably faster. I was using an iPhone 4 before I started testing this, and often found myself missing shots because of the slow-opening app. Not so much anymore.
Of course, it could always be faster, and we're assuming it will be with all future versions.
Better Low-light
At 626px wide, this photo looks pretty decent. The Full-Res version is another story.
The true test of the iPhone 5s camera will come when it goes through our test lab. For now, though, what we can say is the camera now features an f/2.2 aperture, compared to an f/2.4 in previous iPhone models. Apple also made the sensor 15% larger. The pixel count is the same, at 8 megapixels, meaning the physical size of the pixels has increased quite a bit.
It is important to remember that pixel count means essentially nothing when it comes to image quality. What is important is just how good those pixels are. Are initial impressions on low-light shooting are positive. But we're curious to see how the iPhone 5s' images compare to the newest Nokia Lumia.
Multiple Exposure when Shooting a Panorama
The right portion of the images is definitely a few stops brighter than the rest of the image. Click for Full-Res.
The new pano mode on the iPhone 5s is pretty average, compared to other pan apps out there. That being said, one nice feature is that the camera will automatically adjust the exposure as you shoot. Meaning if part of your frame is very shadowy, the iPhone can compensate for that accordingly. However, as the above photo shows, sometimes the exposures in the pan vary too much and things start to look strange.
We expect this to get better with software updates.
Use of LED Light During Video Capture
Another small yet useful feature that people have been asking Apple to include for quite a while. Over the course of the past week I shot a whole bunch of slow motion videos after work, in some pretty dark scenarios. Color and light quality are still not perfect, but this could mean the difference between getting a video and totally missing it.
An Improved Flash
From left to Right: Flash used a fill in mixed sunlight and fluorescent light, flash used as a fill under fluorescent light, flash used a fill under daylight, flash used as main light source. Click here for a larger version.
Lets be very clear here. The flash is still an on-camera LED flash, and it still isn't great. That being said, Apple has made some noticeable progress.
They have now added an additional LED. One light is tinted blue while the other is tinted yellow. Right before you hit the shutter, the iPhone runs and algorithm and predicts exactly how much of each LED it should output in order to get a decent white balance.
When using it as a slight fill, it actually does a pretty good job of evening things out. Even in mixed light conditions we had some success. However, in very low-light, the flash still has a tendency to completely blow-out subjects.
It should still only be used in a pinch, but now doing so is a lot less painful.
Bonus: Live Filter Preview
Go ahead, pick a filter and start shooting. you can always remove it later. For some, this is a throw away, but we can't ignore the fact that many shooters love filters. Being able to see how they'll look in real-time is a plus for them.
Things We Don't Like So Much
The 5s and iOS7 in general now offer a square shooting mode, obviously trying to cater to the Instragram crowd. Unfortunately, using it simply means that you're cutting off a good portion of your image. We think it would have made a whole lot more sense to capture a full-res image, in square mode. That way, users can decide later if they want to crop their image differently.
It should also be noted that toggling between shooting modes can prove to be somewhat cumbersome. the options to change mode are located about a millimeter above the touchscreen shutter button, leading to quite a bit of frustration. Not a good thing for people with even normal-sized fingers.
Do you have an iPhone 5s, are there any new features we missed? Feel free to share your impressions in the comments below.