New Gear: Sony RX1R and RX 100 II Advanced Compact Cameras
Two new additions to the sony line-up with a serious concentration on image quality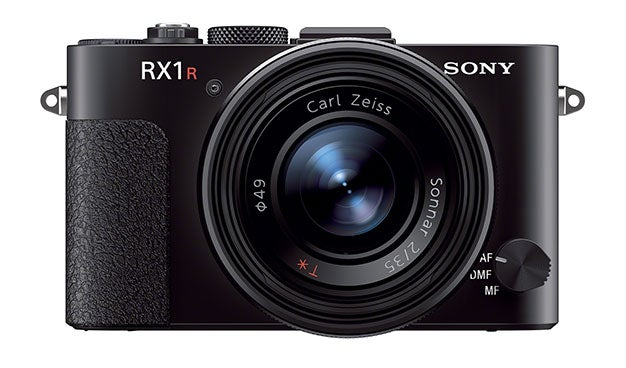 When Sony announced the RX1 full-frame compact, people were surprised. It was, after all, a pretty impressive design feat. Now, they're offering a version without an anti-aliasing filter to maximize detail. At the same time, they've also announced an upgraded version of their RX100 compact.
The RX1R is basically the same as the RX1, including the fixed 35mm F/2 Zeiss lens and the full-frame 24-megapixel sensor. They have physically taken out the AA filter, though, which gives it the ability to capture finer detail. Of course, that also means it opens the door to more moire, which will have to be taken care of in post. It's a feature that Nikon has been offering for a while with their D800/D800E.
Unlike the Nikon, though, the RX1R will be the exact same price as RX1, $2,800. The two will live on together in the Sony lineup.
The RX100 II is a bit more of an update to the camera that came before it. The big new addition is the 1-inch backside-illuminated sensor, which they claim to be about 40% more sensitive to light than the RX100. It uses the same fast zoom lens, but the RX100 II has built-in WiFi as well as NFC, which is a short range wireless connection.
The 3-inch LCD screen tilts up and down, but there's also an accessory on the top of the camera to which you can attach an electronic viewfinder or a flash.
The RX100 will stick around in the Sony lineup and the RX100 II will check in at $750. While the RX100 II has a lot going for it, that price tag puts it in competition some serious cameras, including Sony's own NEX-series cameras.
We're currently checking out both cameras and will post some sample images and impressions in the coming days.
Sony has also announced the HVL-F43M flash with a built-in constant video light. it will be available july for $400.
Here are the full releases:
NEW YORK, June 27, 2013 – Building on its lineup of acclaimed compact cameras, Sony is introducing two new additions to the Cyber-shot RX series– the RX100 II and RX1R models.
Based on the same sleek, stylish design as the existing RX100 model, the new RX100 II features a new 1-inch back-illuminated CMOS sensor, enhanced system expandability and adds Wi-Fi® convenience with NFC One-Touch compatibility. With an identical camera body and design as the existing RX1 camera, the new special edition RX1R model has had its optical low pass filter removed for increased resolution and detail.
"Sony continues to redefine the levels of performance for a pocket-sized, fixed lens camera," said Patrick Huang, director of the Cyber-shot business at Sony Electronics. "Now, with a total of four models in market in our Cyber-shot RX line – each with its own unique value proposition – consumers have more options than ever to experience the ultimate balance of size, imaging performance and imaging power."
New Cyber-shot RX100 II Camera
Designed to increase sensitivity in low-light conditions and reduce overall picture noise, the new Exmor R sensor in the RX100 II camera is the world's first 1.0-type back illuminated sensor.. It is approximately 40% more sensitive in dimly lit situations compared to the existing RX100 model.
The powerful sensor is paired with an exceptional F1.8 Carl Zeiss Vario-Sonnar T* lens to deliver exceptionally sharp, natural still images and Full HD video in any shooting condition – from bright daytime scenes to night-time landscapes and everything in between.
Additionally, the new RX100 II model is equipped with Wi-Fi capabilities and is also the first ever Sony camera to include NFC (Near Field Communication) technology, giving the extra convenience of instant, one-touch wireless transfer of content between compatible devices. Its Smart Remote Control functionality lets users preview images and control shutter release directly from their connected phones or tablets.
A Multi Interface Shoe on the RX100 II model allows users to add optional accessories including an electronic viewfinder, powerful external flash and clip-on LCD monitor. A Multi Terminal lets users add a shutter-release remote control.
The camera features a bright, detail-packed 3.0-type White Magic™ LCD display that tilts upwards (up to 84 degrees) and downwards (down to 45 degrees), giving shooters greater freedom to compose shots from overhead and low angles.
Additionally, the RX100 II model has expanded Full HD video capabilities with the addition of 24p shooting for cinematically styled movies. Other refinements include a step zoom function that lets users instantly choose any of five popular focal lengths for handy scene framing. Shooters can select 28mm, 35mm, 50mm, 70mm or 100mm focal lengths using the camera's control ring, giving them an intuitive and fast alternative to zooming in and out.
The new camera is also compatible with Sony's TRILUMINOS Color technology, ensuring richer, more natural color reproduction when connected to the new BRAVIA televisions featuring TRILUMINOS Display.
**New Special Edition Cyber-shot RX1R Camera **
The new Cyber-shot RX1R full-frame compact camera is designed to satisfy even the most critical photographer's desire for sharper, more detailed pictures and enhanced resolution. The model's 'R' suffix denotes a further improvement in the pocket-sized camera's already spectacular resolution.
In common with many digital cameras, the original Cyber-shot RX1 camera features a multi-segment optical low-pass filter (OLPF) in front of the sensor to suppress unwanted moiré and color artifacts. The enthusiast-oriented RX1R model removes this low-pass filter to realize the full resolution potential of the image sensor and bring new levels of realism to landscapes and other finely-detailed subjects.
Additionally, to take advantage of the OLPF removal, the camera's processing functions have been optimized to maintain image sharpness without compromising lens/sensor performance.
While weight and dimensions remain the same as the ground-breaking DSC-RX1, the special edition RX1R is also now compatible with TRILUMINOS Color technology, allowing for the ultimate image playback experience on compatible BRAVIA televisions.
Pricing and Availability
The new Cyber-shot RX100 II and RX1R models will both be available next month for about $750 and $2800 respectively. The cameras and a range of compatible accessories can be purchased at Sony retail stores (www.store.sony.com) and other authorized dealers nationwide.
**Sony Introduces Versatile New HVL-F43M External Flash **
SAN DIEGO, June 27, 2013 – Sony today has introduced the HVL-F43M – a powerful, fully featured new flash that is compatible with all of the company's latest cameras and interchangeable-lens camcorders equipped with Multi Interface Shoe.
The advanced new flash builds on the success of the acclaimed Sony HVL-F43AM and offers the same popular 'Quick Shift Bounce' system that allows instant rotation of the flash head when switching between landscape and portrait compositions. This maintains the same bounce angle in either shooting position for consistently-lit photos.
While the F43AM was compatible with the accessory shoe on older Sony A-mount cameras, the new F43M is now even more versatile. It's equipped with a Multi Interface Shoe for 100% compatibility with Sony's SLT-A99, SLT-A58, NEX-6, NEX-VG900, NEX-VG30, Cyber-shot™ DSC-HX50, DSC-RX1, DSC-RX1R and DSC-RX100 II models.
The brand-new F43M flash also adds a powerful LED video light that can add natural, even illumination to poorly-lit scenes, backlit subjects and more. Additionally, it features a rugged dust and moisture resistant design for challenging outdoor environments.
The new flash is also compatible with wireless control for quick creation of sophisticated multi-flash effects. Lighting ratios for up to three on- and off-camera flash units can be controlled and used to create exceptionally balanced, pro-style results. Other smart functions include Auto White Balance adjustment with color temperature information, allowing for consistently natural-looking white balance under any lighting conditions.
Pricing and Availability
The new Sony HVL-F43M external flash will be available this July for about $400 and can be purchased at Sony retail stores (www.store.sony.com) and other authorized dealers nationwide.