Kickstarter: Gorgeous Wooden Pinhole Camers from ONDU
It's the wood that makes them (look) good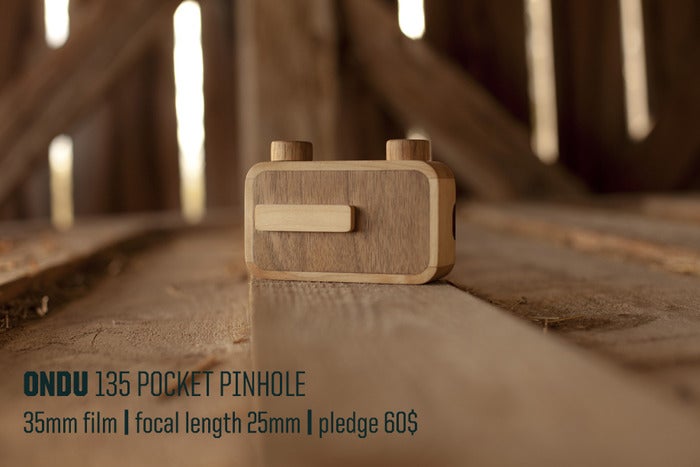 Elvis Halilović is a Slovenian industrial designer, carpenter, and photographer — and he's combined all three of his passions into a single project: ONDU pinhole cameras. This is a Kickstarter to fund the creation of a series of wooden pinhole cameras, designed and build by Halilović and his brother themselves.
While it doesn't take much to make your own pinhole camera (you can pick up super cheap cardboard kits, or build one yourself out of just about anything), these are a little different. They'll be built from carpentry quality wood, and should potentially last for an extremely long time. Not only that, but they look pretty spectacular.
A number of different cameras are available for Kickstarter backers, starting with a basic 35mm for $60; a 35mm panoramic camera (capable of 36x24mm or 72x24mm images) for $80; 6×6 camera that uses 120 film for $100; a multi-format 120 film pinhole that can take 6×6, 6×9, or 6×12 images for $120; a 4″x5″ large-format $150 camera; and for $200, a direct exposure camera for shooting on 10.5×14.8cm photographic paper.
The project has already passed its $10,000 goal, so all these cameras should eventually be produced. But, as always, Kickstarter projects have a tendency to take longer to ship than you might have guessed when backing.