Wi-Fi Only Samsung EK-GC110 Galaxy Camera to Launch for $450 Later This Month
The Wi-Fi only version of the heavily connected smart camera now has an official street date and price tag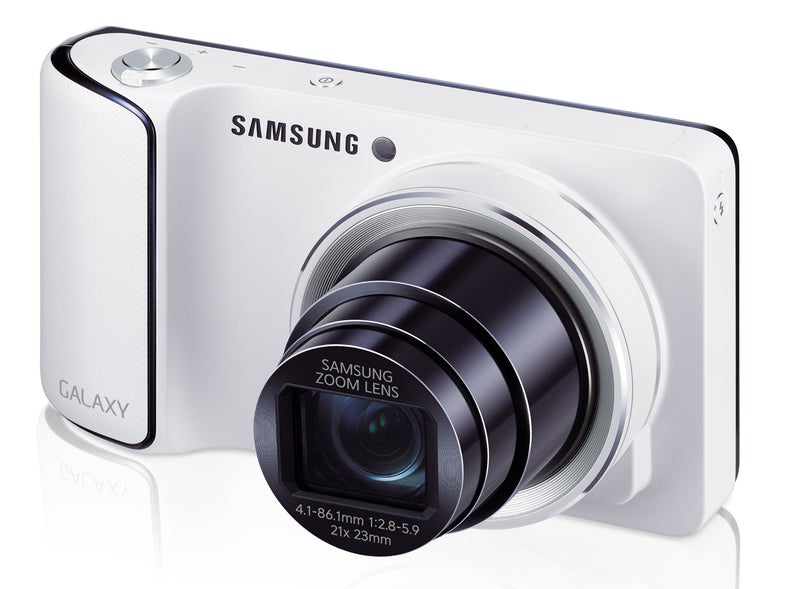 We may earn revenue from the products available on this page and participate in affiliate programs. Learn more ›
Earlier this year, Samsung announced a Wi-Fi only version its Galaxy Camera, no longer requiring you to be beholden to a wireless carrier to share the photographs you took. The EK-GC110 is all but identical to the EK-GC100, except that it lacks the 4G data chip, limiting you to Wi-Fi rather than a cellular networks. Samsung has now officially announced the price and availability of the EK-GC110.
Starting later this month, you'll be able to purchase the Wi-Fi only Galaxy Camera for $450, $50 less than the cellular version's debut price of $500. However, you'll also save the $10 per month that a contract would have cost you with AT&T to access the network.
Other than the wireless stuff, the EK-GC110 is identical to the EK-GC100, with the same 21x optical zoom, 16MP CMOS sensor, and 4.8-inch touchscreen. Any reviews you dig up regarding the Galaxy Camera's image quality and handling will apply just as well to the new one, it's just up to you if you want to save a few dollars, and grab the Wi-Fi only version.