New Auctions Put Incredible Old Camera Gear and Prints Up For Sale
Prepare your wallets. Between Christie's and WestLicht there's more photography related greatness up for auction than you could hope to afford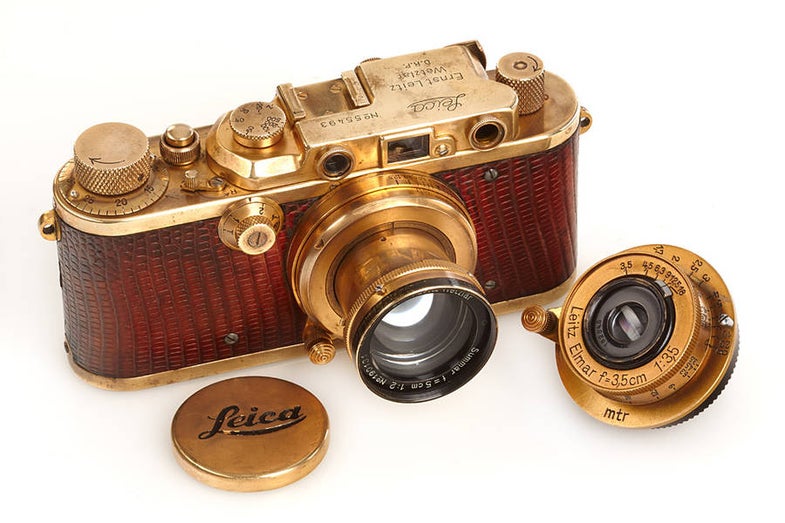 Do you have a few hundred thousand spare dollars in your back pocket that you're just looking for a way to spend? How about picking up some prints from some of the greatest artists in the history of photography? Or else, some incredible early camera gear, including ultra-rare Leicas? Between two upcoming auctions at Christie's, and one at WestLicht, you'll go through that excess cash in no time.
Christie's upcoming auction _the deLIGHTed eye: Modernist Masterworks from a Private Collection _features art from some perhaps less well known, but still incredibly influential photographers. The big names of Edward Weston and Man Ray should be familiar to most, but much of the collection is experimental, and heavily tinged with unusual techniques and imagery. Artists like Bruguière, Brancusi, and Modotti round out the event. The other Christie's event includes an array of more well known, and instantly recognizable photographers, such as Irving Penn, Ansel Adams, William Eggleston, Diane Arbus, Helmut Newton, and yet more Ed Weston. Even at the more affordable end of the spectrum, you'll see names like Cartier-Bresson and Warhol, with expected prices keeping below $10,000.
The upcoming 23rd WestLicht Photographica Camera Auction this March is yet again a stunning look at rare cameras and photography gear, with an emphasis on Leica. Last year's auction saw the world's most expensive camera sold, a prototype Leica that went for $2.8 million. The highlights of this year's auction don't seem to be anything quite as rare as that model, but there's a gold-plated Leica III with lizard leather, which is expected to reach up to 300,000 Euro. There are also a number of Leica prototype devices, a Hasselblad modified for space use, and a wooden camera and plate developing setup from 1860.
[via Reddit]