Memoto Releases First Images From Wearable Camera
Here's a peek at how photos from the tiny wearable camera will look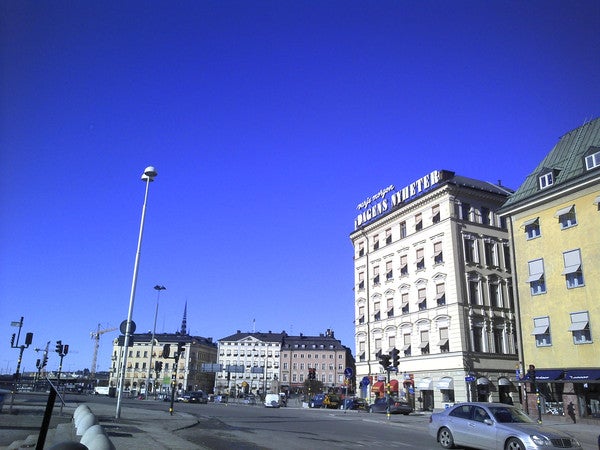 Last year's Memoto camera Kickstarter campaign ended up raising more than ten times the amount of funding it originally asked for to create a tiny, wearable camera that would take photos every 30 seconds. At this year's SXSW festival, the first prototypes of the device were seen, and we're finally getting a feel for what this thing will look like when it comes out. More importantly, it also gives us a look at the kind and quality of images you can expect.
Last week at SXSW, Memoto co-founder Oskar Kalmaru and CEO Martin Kallstrom brought the prototype of the device with them from Sweden, and ended up taking 10,000 images during the festival. They've also just released images from the prototype device on the Memoto website.
The Memoto will take a 5-megapixel image every 30 seconds, and comes with 8GB of built-in storage — which should get you about two days of shooting. The online service that accompanies the Memoto will be subscription based, and organize your photos in a timeline, help you pick the best photos from the event, and allow you to control the privacy of your sharing. If you leave the Memoto running 24/7, you're looking at more than 1 million images over the course of a year, so anything to help you organize that will surely be a boon. And how do you even store that many photographs?
The sample images that Memoto has provided all seem to have been shot under pretty good lighting. We'll be interested to see how this thing fairs in dim and murky conditions. Our guess is that it'll be basically on par with a smartphone camera. And then there's the whole privacy arguement — as with Google Glass, not everyone wants themselves being constantly photographed.