HTC One Smartphone Camera Offers Bigger Pixels, Fewer Of Them
This smartphone claims to be using the quality over quantity strategy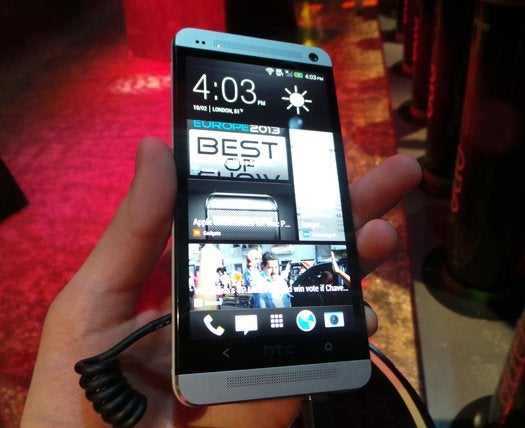 This morning, HTC went official with their new flagship phone, the HTC One. It's an aluminum-bodied monster, with a 4.7-inch screen and scads of processing power. But, one of the biggest talking points of the presentation was about the camera and its pixels.
HTC is calling their pixels "ultrapixels" which is essentially marketing speak two-micron pixels like the ones you'd find in an advanced compact camera. They promise to capture more light and offer much improved low-light performance. They're about twice the size you'd expect to find in a camera phone, which is why they claim to be roughly 200% more sensitive than the competition.
Those bigger pixels, however, are crammed onto a 1/3″ sensor, which means resolution is limited to just four-megapixels. While I'm glad to see the emphasis being put on image quality over megapixel count, that limited resolution does have a few limitations.
The lens has a fixed focal length, giving it a field of view equivalent to that of a 28mm lens on a full-frame camera. It's a very common focal length for smartphone cameras, but the smaller resolution means that the amount of cropping you'll be able to do is greatly lessened before you start losing image quality.
But, like Nokia's PureView technology, it looks promising for the future. In addition to the improved sensor, the HTC One has more advanced features including 720p video capture at 60 fps, and several modes that incorporate both HD video and still capture modes happening simultaneously.
We're looking forward to seeing how the new HTC One stacks up against the competition when it comes to cameras. Until then, check out this hands-on post by our friends at PopSci.com.