Triggertrap Mobile Gains Remote Firing Via Smartphone
Triggertrap will now allow you to use a second smartphone device as a slave to remotely trigger your camera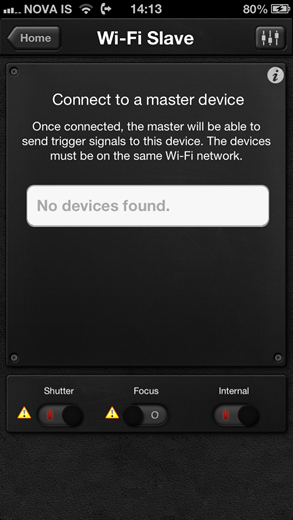 Triggertrap have just released a significant update for their Android/iOS app, which brings some impressive wireless functions — with the caveat that you'll need multiple smart devices to use it.
The original version of Triggertrap Mobile allowed you to plug your iOS or Android device directly into your camera to control it via a smartphone app. Version 1.5 of the software now lets you use one smartphone as a Master device, and use it over Wi-Fi to control a Slave smartphone that is physically connected to the camera.
Even better than just separating you from the camera, you can set up as many slave devices as you like — assuming you have enough cameras, cables, and smartphones/tablets to make everything work. And if there's no local Wi-Fi connection? Then you can use a personal hotspot from your Master device.
As of right now, only iOS devices can be put in Master mode, but both Android and iOS can be Slaves. There's also a Bluetooth triggering mode, which is limited to iOS for now.
While the requirement of one Android or iOS device per camera is definitely a bit of a hindrance, but it is technically compatible with some pretty old devices. You could probably pick up a handful 3rd generation iPod Touches to use on the cheap, which might make things a bit easier. Or you could just round up your friends, and beg them to let you borrow their smartphones for a day.