Sony, Canon Unleash Firmware Updates
If you have a Canon 1D X, a Sony NEX-7, NEX-6, NEX-5R, α65, α77, α37, or α57, you've got a firmware update coming your way.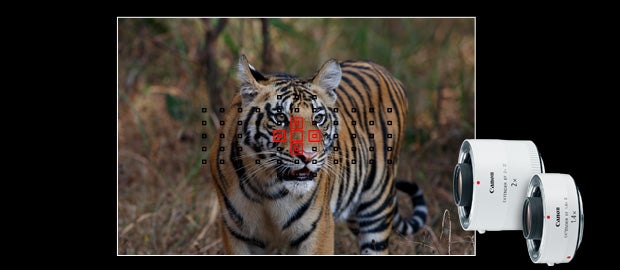 Today, both Canon and Sony have released firmware updates for their customers. Canon shooters with the 1D X get some major improvements to focusing, and a wide range of Sony bodies and lenses have received updates.
Firstly, from Canon comes firmware version 1.1.1 for the EOS-1D X DSLR, which adds two focusing related features. Now you can turn on AF point illumination during AI Servo AF, so that you can better see what's being focused on in low light situations. Cross-type AF has now also been added at apertures as low as f/8, which "greatly expands the range of EF lens/extender combinations that support autofocus when used with the EOS-1D X". You can grab the firmware update from here.
Sony has unveiled a large number of updates for their devices, covering a whopping seven different cameras. Sony NEX-7 users can now disable the Movie Record button, will have access to expanded bracketing options, and will see improved auto playback responsiveness, and better image quality from wideangle lenses. If you shoot with an NEX-5R or NEX-6, Sony has updated to E-mount lens firmware v.2, for use with your Hybrid AF E-mount. This adds Hybrid AF to the 18-55mm f/3.5-5.6 Standard Zoom Lens, the 55-210mm f/4.5-6.3 Telephoto Lens, the 18-200mm f/3.5-6.3 Telephoto Lens and the 24mm f/1.8 Wide-Angle Prime Lens. Unfortunately, you'll have to download the update for each lens separately, and run it while the lens is on your camera.
Finally, on the Sony alpha side of things, the v1.06 firmware update for SLT-α65V and SLT-α77V and v1.03 firmware update for the α37 (SLT-a37) and α57 (SLT-a57) adds the ability to enable/disable the movie recording button, and adds Chromatic Aberration, Distortion, Corner shading for SAL30M28, SAL50F14, SAL2875, SAL1635Z, SAL2470Z, SAL35F14G, SAL70200G and SAL70400G lens models.