SanDisk To Skip XQD, Keep Focus On CFast
SanDisk has elected not to opt into the new XQD card format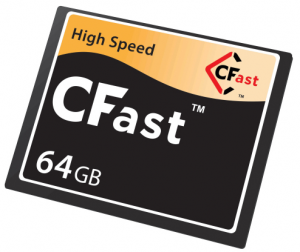 Talking to PhotographyBlog, SanDisk has confirmed that it will not be producing XQD memory cards, instead continuing work on CompactFlash. Susan Park, Director of Product Marketing, Retail Imaging said that SanDisk will instead be focusing on the CFast 2.00 standard.
SanDisk was intimately involved in the creation of the original CompactFlash format, and the recent development of CFast has offered greater speeds and storage in the same form factor. While CFast 2.0 is still being drafted, it's said to be able to transfer up to 600MB/s, which will be crucial with large file sizes.
SanDisk are apparently talking to Canon and Phase One about the new format — which could spell the beginnings of a manufacturer split about memory cards. Nikon embraced the XQD with the Nikon D4 — if Nikon and Canon opt for completely different choices, it could get messy.