Carl Zeiss Promises New Lenses, Autofocus, Rangefinder "Surprise" For Photokina 2012
Carl Zeiss is not only going to be unveiling new glass at Photokina, but some of it will even have autofocus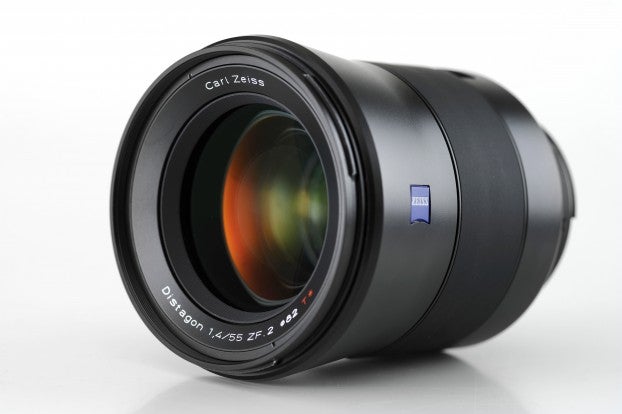 With Photokina 2012 just about a week away, manufacturers are starting to realease information about the new products they'll be showing off. Over two blog posts, lensmaker Carl Zeiss has revealed a couple of specific details, some more general information, and one very tantalizing hint.
Chief amongst the announcements is the new lens we posted above, that's a 55mm f/1.4 manual focus full frame lens for EF bayonet (ZE) and F bayonet (ZF.2) mounts. Zeiss claims the glass is "superior to conventional full-frame lenses, and it achieves with powerful full-frame, full-format cameras an image performance that until now has only been seen with medium-format systems." Expect to see it on shelves in the second half of next year.
The other concrete announcement is the Apo Sonnar T* 2/135 cinema lens, which is Zeiss' longest medium telephoto lens, and will be available this December for $2,000.
Zeiss also teased a number of other features, including an exciting move into autofocus lenses for mirrorless camera formats:
Finally, Carl Zeiss will be offering a "special surprise" for rangefinder users, saying that in 2013 "at least one fast lens with M bayonet will go on sale."
[via 1001 Noisy Cameras]