New Gear: The Fastec TS3 100-S High Speed Camera
Fastec's new high speed camera can grab 500fps at 1080p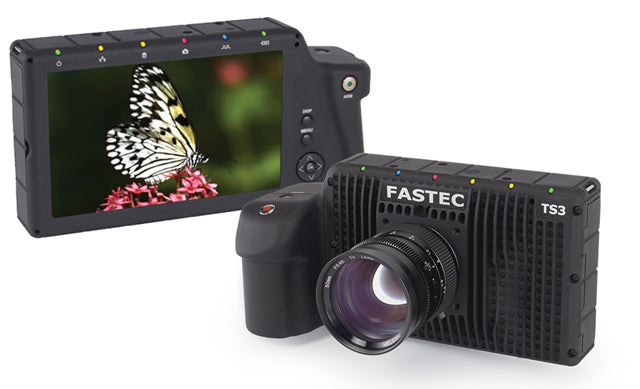 Fastec Imaging has recently announced the new TS3 100-S high-speed camera, which is capable of shooting up to 500fps video at native 1080p. Dropping the resolution amps up the speed even more, to the point where if you're willing to shoot a 160×86 sliver, you can hit 20,000fps.
The TS3 100-S can be used either as a standalone camera, ethernet tethered to a computer, or controlled via web browser. Files are saved to built-in USB and SD ports, or an optional SSD drive for up to 256GB of on board storage. The camera shoots at ISO 1600 in color, and 3200 in black and white.
Fastec has not announced the pricing on this camera yet, but this looks very, very similar to the previously announced TS3Cine, which had a list price of $23,000 — hefty, but not unheard of for a high-speed camera. If you're looking for something fast, but a bit more consumer friendly, there's always the Casio high-speed compacts.