Fujifilm Releases X-Pro1 Guide For The iPad
Fujifilm has released a guidebook for the X-Pro1 as a free download from the App Store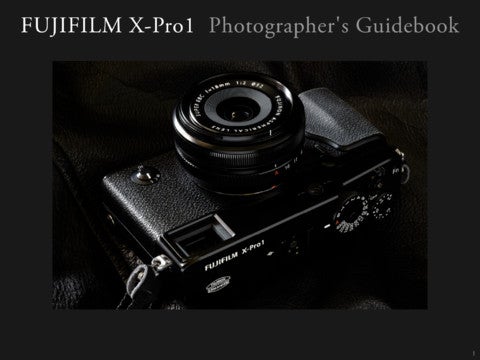 Clocking in at more than 400MB, Fujifilm's recently released X-Pro1 Guide EN app is somewhere between a manual and a magazine. This iPad only app is labeled as the "official guidebook" for the ILC, and is a mix between instructional guide and fluff piece praising the camera.
The guidebook runs 106 pages, and offers a variety of interesting content mixed in with tips and tricks on using the camera. In its favor, the navigation is relatively straightforward, with a table of content with clickable links, and swiping to go through pages, but it's still a bit clunky. For example, there's no way to search the text if there's something in specific you want to find, and flicking from page to page is relatively slow.
By far the coolest feature is the way that photos are handled. Small images can be enlarged to full size, and larger ones have shooting EXIF data and a description viewable by hitting an icon.
While no replacement for an actual manual, this free guide at least shows that Fujifilm is willing to play with the format and entice users with more than just a black and white PDF. If you're thinking about buying an X-Pro1, we can't think of a better way to nerd out about it before deciding on a purchase. A cool idea to be sure.
[via PhotoRumors]