New Gear: Kipon To Create Electronic Canon EF To NEX/Micro Four Thirds Adapter
This adapter will put Canon lenses on the two most popular ILC formats — with electronic aperture controls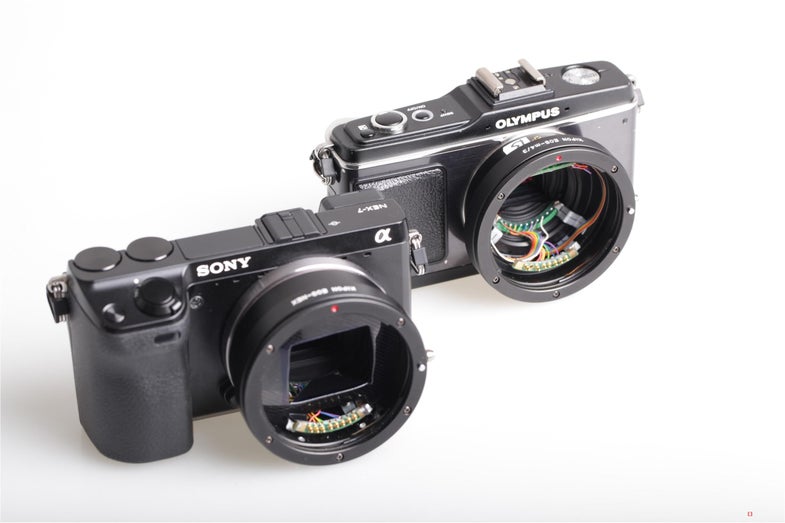 When Canon announced the new EOS M system, one of the big draws was an adapter that allows shooters to use all their existing EF lenses on the M body, for a $200 pricetag. Now a small Japanese company has made the same promise for users of other ILC formats, and while we don't know the price, it will likely be lower since it can't do autofocus.
Kipon has just announced two adapters, one for Sony NEX and one for Micro Four Thirds, which will allow the mounting of Canon EF lenses. The real draw here is that they'll have electronic aperture control, which is a must have for modern lenses lacking an aperture ring.
There's no word on what the adapters will cost or when they'll launch, but keep your eyes on your favorite Asian eBay sellers, which is where gear like this tends to end up.
[via DPReview]