NAB 2012 Unleashes A Torrent Of New Cinema Gear
A slew of pricey gear has been announced at this year's National Association of Broadcasters show in Vegas.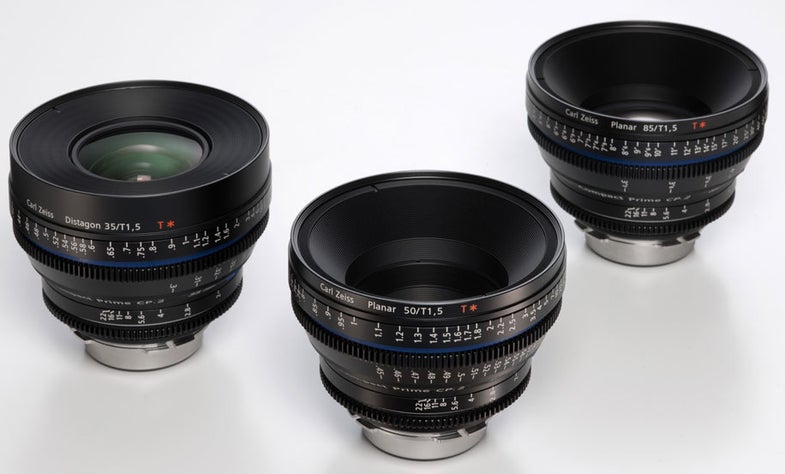 We may earn revenue from the products available on this page and participate in affiliate programs. Learn more ›
NAB 2012 is currently underway in Vegas, and a number of companies have announced new products, all of which seem ludicrously expensive to those of us on the still photography side of things, but are more or less standard in the world of motion.
Carl Zeiss has announced three prime CP.2 Super Speed lenses, at 35mm, 50mm and 85mm all with T1.5 aperture. These are expected to go for around $4,500 a pop, and use interchangeable PL, EF, F, MFT and E mounts. Zeiss also unveiled the Compact Zoom CZ.2 70-200/T2.9, which is rumored to cost a whopping $19,900, and will have 18 aperture blades, and like the prime lenses, will also have an interchangeable mount.
RED cameras has announced a large number of new products, including Canon, Leica, and rumored Nikon adapters. But the big news out of their camp is the new Dragon sensor. This upgrade for EPIC and Scarlet adds 6K video support (6,000 x 4,000), promises 15+ stops of dynamic range, and 120fps at 5k size. It's expected to fetch $6000 on EPIC and an unknown amount on Scarlet.