Help Name Cotton Carrier's Newest Accessory
Win $500 if you can come up with something appropriately awesome.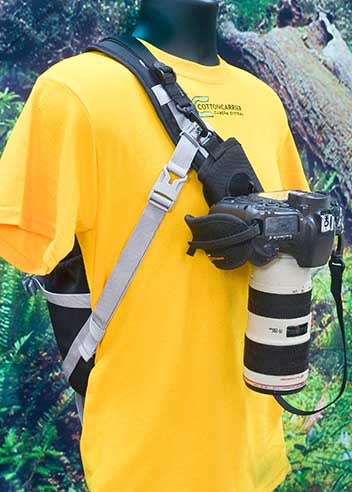 The folks at Cotton Carrier have created a new accessory for strapping your camera to your chest — and while it has a pricetag, it doesn't have a name. That's where you come in. Cotton Carrier is holding a competition to name the new holster, and if you provide the most popular idea, you'll score a sweet $500. Cotton is also giving away the holster to 20 random entrants, so even if your suggestion doesn't prove the most popular, you could at least get a $79 product for free.
The holster itself, as you can see in the video above, attaches to the strap of a bag, and allows you to lock your camera in place, flush against your chest. From there, you can simply rotate it, and slide it you to have it at the ready. It works with Cotton's Vest System, and from the video above it looks like you could make it fit on a number of others, too.