New Gear: Panasonic Lumix TS4 and TS20 Rugged, Waterproof Compacts
Panasonic has two new tough cameras that want to go where cell phone cameras can't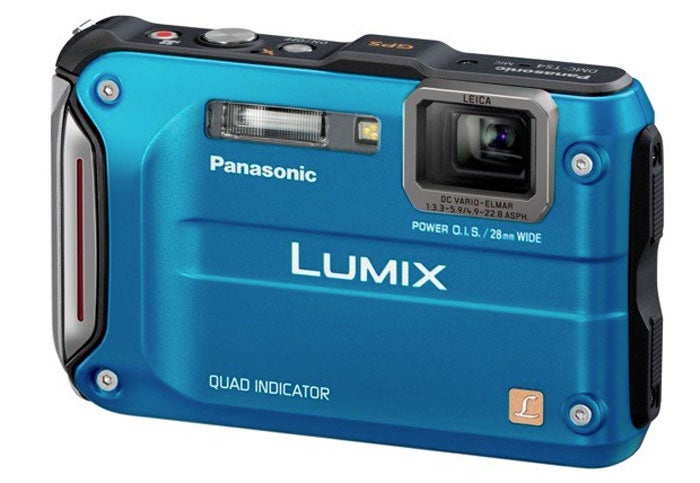 There are some places that cell phone cameras just can't go, which is why the rugged, waterproof compact camera segment seems to be one of the fastest growing. Panasonic has two new tough cams ready for release, including a new flagship in the TS4 and a budget-minded option in the TS20.
The TS4 is about as tough as they come in this category. It's waterproof to a depth of 40-feet, shockproof from 6.6-feet, dustproof, and freezeproof to 14-degrees F. From a photographic standpoint, it has a 12.1-megapixel CCD sensor and a 4.6x optical zoom lens that gives a 35mm equivalent of 28-128mm. Like most of Panasonic's high-end compacts, it also shoots 1920 x 1080 HD video in AVCHD format.
In addition to its burly case, the TS4 also has built-in GPS for geotagging and use as a compass. There's also a barometer and an altimeter, all of which provides data that can be recorded and tied to images upon upload.
As a nice finishing touch, the TS4 has Panasonic's Intelligent Auto shooting mode, but it also has full-on manual control, something we like to see at a camera of this level. But, the TS4 is ultimately a pretty granular update over the TS3 that came before it. We'll be interested to see how much their tweaking has bumped the performance. Still, we would liked to have seen RAW capture or rule 1080p video.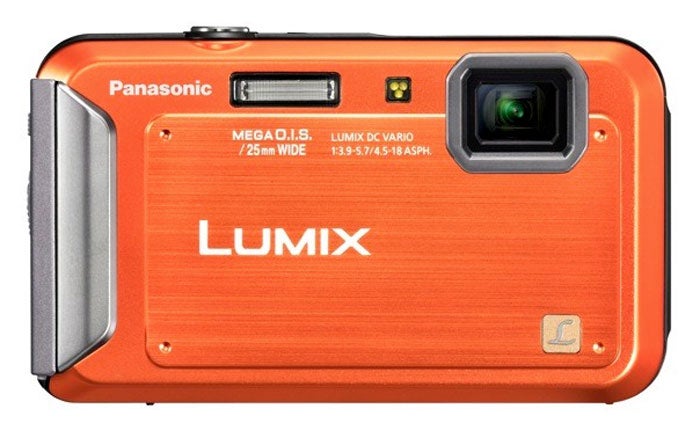 The TS20 is slimmer than its burlier brother, but it's also not as tough. It's waterproof to 16-feet and shockproof from up to five-feet, which is actually still pretty good at this level.
Photographically speaking, the TS20 has a 16.1-megapixel sensor, a 4x zoom lens (25-100mm full-frame equivalent), and a 2.7-inch LCD display. Its video performance is capped at 720p at 30 fps.
Predictably, you also lose the option for manual mode in the TS20 in exchange for more robust automatic modes. But, that's to be expected in a camera that's only $179.
The TS20 will be available this month in orange, blue, black, and red for $179. The TS4 will be out in mid-March, offering orange, blue, black, and silver options for $399.