EBay Watch: The Enormous Perkin Elmer 36-inch f/4.0 Aerial Camera Lens
With a foot wide lens and weighing over 200 lbs, you'll need a mighty big tripod to prop this up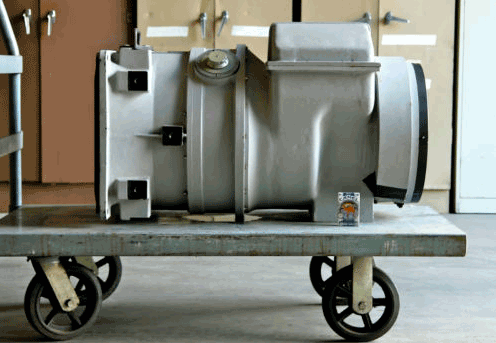 This incredibly huge lens is the Perkin Elmer 36-inch f/4.0 Aerial Camera Lens, and is up for sale on eBay for a mere $5,000 — though shipping it wont' be cheap. At 35-inches long and with a 12-inch diameter lens, it's a 200 lbs monstrosity, designed for use by governmental aerial photography. According to the listing, this lens was used by the U-2 SR-71 Blackbird spy plane, and others of this type were used in the Samos satellite system. The description suggests it was actually used by the CIA.
It is a manual focus system, and you'll need to find some 9×18 format film — the same film used by Graham Flint in 2005 for his incredible gigapixel photographs. If tracking down Cold War era film plates is a bit beyond your ken, the eBay lister suggests rigging the lens as an enormous projector. But, the front of the lens just looks like a massive version of the ones we use every day, which makes it a great piece of conversational art in and of itself.
For more insane glassware, check out these crazy lenses from 2010, not to mention keep an eye on our eBay Watch.