New Gear: Samsung WB750 Ultrazoom And Flip-Screen MV800 Compact Cameras
Samsung drops two new very different compacts
In addition to the much anticipated NX200, Samsung has today announced two new compact cameras, the MV800 and WB750. The MV800 has a 5x (26-130 mm eq) zoom lens, maximum aperture of f/3.3, 16MP sensor and ISO 80-3200. What distinguishes it from the legions of other small, slim compact cameras on the market is the innovative hinged 3-inch touchscreen LCD. Designed for perfectly grabbing those MySpace angles, Samsung has leveraged their renowned touchscreen division, and put a capacitive screen in the camera, rather than the older resistive. These are the same types of screen as found in iPhones and other smartphones, and are more accurate than their resistive cousins.
Seeing as everyone is hopping on the 3D bandwagon these days, the MV800 does have some 3D functionality, there's a 3D mode and panorama can also be shot in 3D, but we don't know how this will work. It might be in a similar vein to Panasonic Lumix FZ150 which can select images from a panorama that are appropriately spaced apart in order to construct a 3D image.
Finally, presented without comment, is Pose Guide: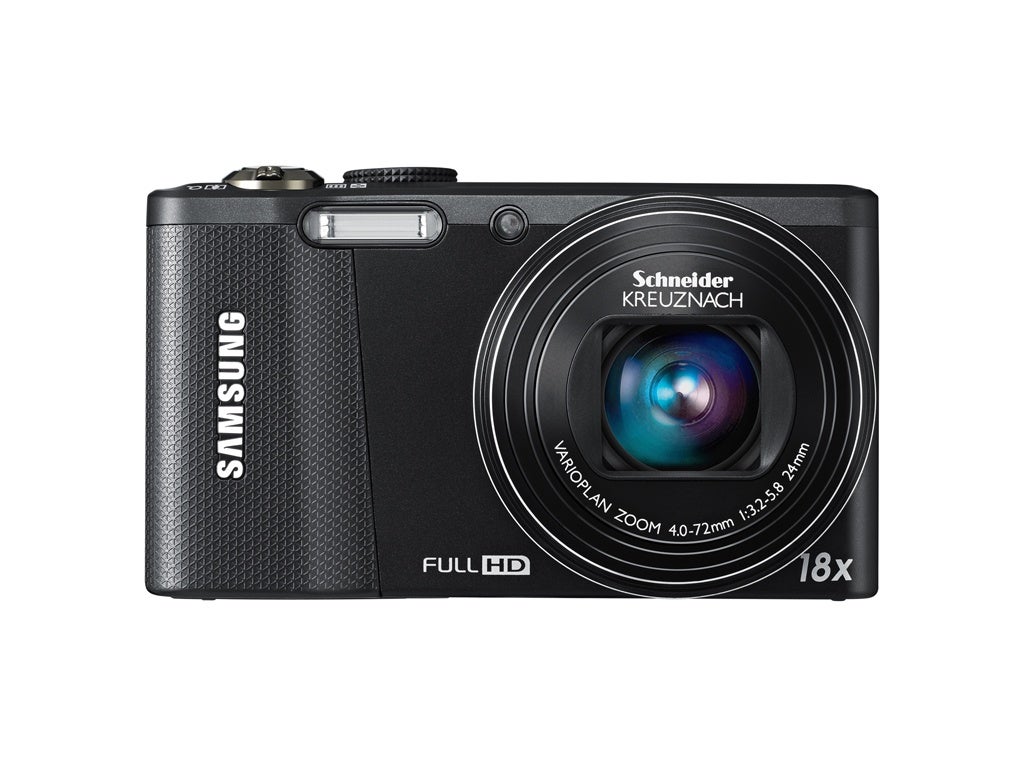 If you're looking for a slightly more business-like camera, the WB750 is a compact-ultrazoom with an 18x lens which runs the equivalent of 24-432 mm. The camera takes 12.1MP shots using a proprietary BSI (Back Side Illuminated) CMOS sensor, which Samsung claims reduces noise and distortion, and this is the first time they've put one in a compact camera.
The WB750 is capable of capturing 10 frames per second in high speed mode, recording video at 1080p quality, and while filming you can still snap photos at 10MP.
This camera also carries a wide array of panorama modes, which Samsung describes as:
Unfortunately, we don't have pricing or availability on either model.