Impressive DIY Battery Grip For Samsung NX10
A Samsung user with a surfeit of skills and knowledge made a battery grip for his NX10 from scratch.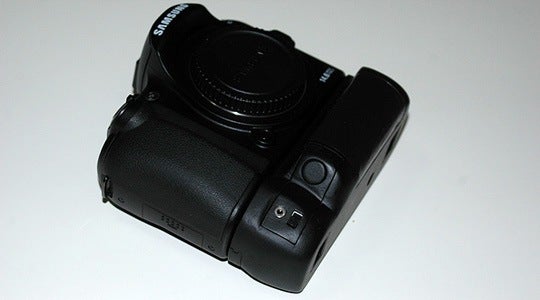 On Samsung's Imaging blog they've put up a series of phots by a user who decided that he wanted a battery grip for his NX10, so built one from scratch. Since Samsung doesn't offer the accessory, he stripped the back off the camera, figured out the electronics, and then built a housing.
Which is a simplification of one of the most impressive and detailed pieces of garage engineering we've seen in a long time. Keep in mind that he constructed a fully functional grip: extra battery, half-press focusing, shutter button, leather grip and tripod mount and matched its style perfectly to the original.
Unfortunately, Samsung hasn't revealed the details of this incredibly DIY-er, but what's funny is that he ends the write-up by saying "don't hesitate deciding whether to do one thing or not. Enjoy making it, whatever it may be." Samsung, on the other hand, says, "Samsung will not be held responsible for any of the matters that may arise from personal modifications." So if you're going to try and radically add to your camera, they're not responsible. Frankly, if you have the skills and no-how to put this together yourself, I say go for it — you could probably even sell them online for a bit of pocket money, too.
[via ePhotoZine]