The Lenses I Can't Live Without
We asked four pro photographers what their go to glass is.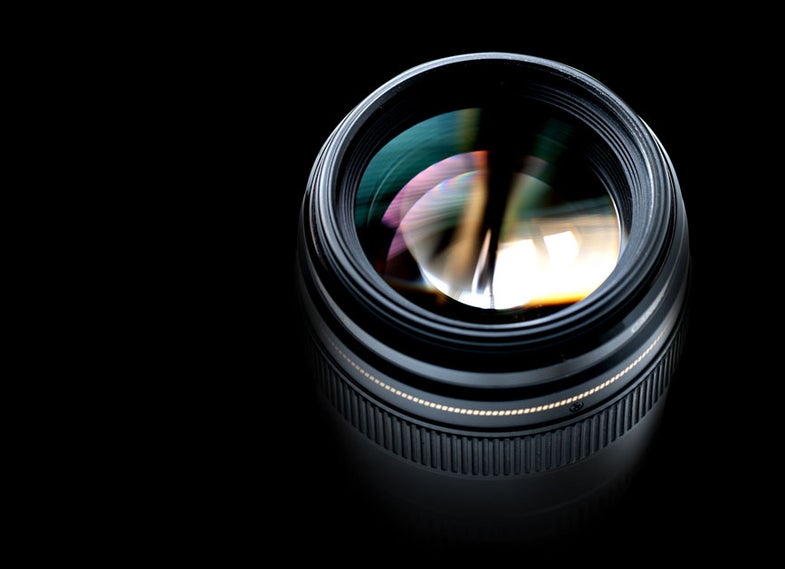 Great as a camera can be, it's often the lens that defines what you can do with your pictures. Also, as you grow and develop, it's the glass, not the camera bodies, that will stay with you. To help you make your lens choices wisely, we asked working pros from a range of photography fields about the lenses that matter the most to them and why.
CLAUDIO BEIER: Portrait Photographer
(www.claudiobeier.com)
A Brazilian native, Beier graduated from the Hallmark Institute's photography program and moved to Miami, where he specializes in portrait, fashion, and active lifestyle photography. His strengths include sophisticated lighting and large-scale production projects. Whether shooting in the South Beach surf or on the edge of a Brickell Avenue rooftop pool, this Miami portrait and fashion pro looks for three qualities in lenses: They should be built to last a career, with bright maximum apertures, and, whenever possible, offer built-in image stabilization.
Claudio's Favorite Lenses: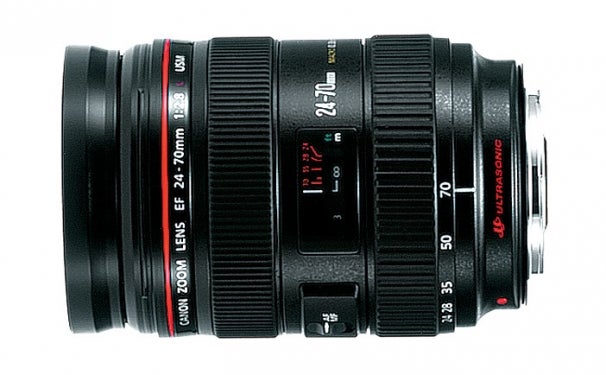 "If I were to have only one lens, this would be it," says Beier. "I like its solid build, exquisite sharpness, and people-friendly focal lengths." Its long end is absolutely perfect for tight headshots, as you can see here, and its wide end is well-suited to full-lengths. Meanwhile, its midrange settings work for almost everything else. "I don't think you could ask for anything more in a people lens," he says.
He especially likes being able to easily bracket his compositions with this standard-range zoom ($1,300, street) by zooming in from full lengths to tight headshots. He also prefers working close to his subjects, so that genuine, interpersonal conversations can take place.
What's more, he's enamored of the build. "I've shot this lens in chest-deep salt water with the confidence that water splashed on it wouldn't be a problem. It's really well weathersealed."
CANON EF 50mm f/1.2L USM
"This incredibly fast lens gives me the ability to explore shallow depths of field, plus it offers good contrast, minimal vignetting, is extremely sharp and fast-focusing," says Beier.
For defocusing a cluttered or distracting background, as well as romantically drawing attention to a subject—especially to the face—this lens ($1,460, street) is killer.
"Canon has slower, more affordable variants of a 50mm," Beier says, "but I wouldn't spend the money until you can buy this one. It's worth every cent."
CANON EF 70–200mm f/2.8L IS II USM
Beier suggests this one as a first telephoto zoom lens ($2,270, street) for any serious portrait photographer.
Its image-stabilization system and fast aperture allow for low-light, handheld telephoto shots. And, from the wide to tele ends, the whole focal length range works beautifully for most people pictures.
Ultimately, this may not wind up being your favorite go-to lens. But no doubt it will pay back its cost many times over as a real workhorse, especially for portraitists, wedding and event photographers, and fashion shooters.
**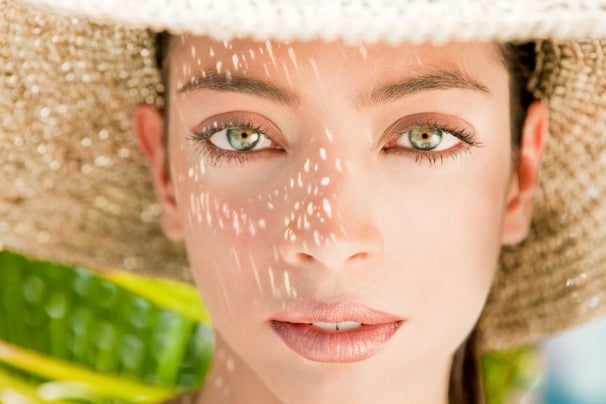 One of Canon's superior L-series lenses, this full-framer is sealed and gasketed against dust and moisture, focuses internally, and sports Canon's fast and quiet USM AF motor. Fairly compact, with a well-damped zoom ring, it lets you flip very easily between full-length verticals and tight, horizontal headshots. It's sharp, and very fast. "The next generation of this lens, however, must have image stabilization!" Beier demands.
COMPARABLES:
Nikon 24–70mm f/2.8G ED Zoom-Nikkor**** ($1,700, street) This fast-aperture, well-built, full-frame, standard-range zoom is on the heavy side and lacks stabilization, but is otherwise a must-have zoom for Nikon portraitists and wedding pros.
Olympus 14–35mm f/2 ED SWD Zuiko Digital**** ($2,300, street) The industry's fastest standard zoom, it's dust- and moisture-resistant, with a silent AF drive. Its petal-shaped lenshood offers a finger portal for positioning filters without having to remove the hood. Obviously, it's digital-only.
**Sigma 24–70mm f/2.8 IF EX DG HSM ****($900, street) **Sigma's top-drawer standard, full-frame zoom, this lens is quiet focusing, with 1:3.8 maximum subject magnification, and, at 4 inches long, very compact for transport.
Tokina 16–50mm f/2.8 AT-X Pro DX ($550, street)This digital-only lens scales up to a 24–75mm on most APS-C bodies, is speedy and fast-focusing, and it has a convenient push-pull AF/MF clutch and a special water-repellent coating on its front element.
GABE ROGEL: Sports Photographer
(www.rogelphoto.com)
Living in Driggs, ID, at the base of the Tetons, Rogel is never far from mountains and mountain sports. His passions for skiing and climbing led to a thriving sports photo career, with clients around the world. As a sports photographer, Gabe Rogel looks for durability and utility in his lenses, and by "utility" he means a wide range of focal lengths and light weight. Unlike most action shooters, this mountain-sports specialist often has to hike up and down cold, snow-covered peaks to reach his subjects. Because of that, the weight of his lenses—and his entire kit—is a top consideration.
Gabe's Favorite Lenses: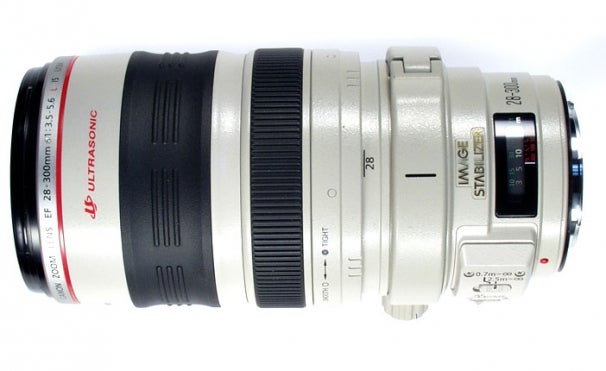 "This is my workhorse," says Rogel. "Between Canon's 15mm fisheye and this lens, I can fit almost all the focal lengths I need in one small, lightweight backpack. The best feature of the zoom is obvious: Its massive 10.7X zoom range. I don't know of any other lens that's this sharp with this much range."
His only issue with Canon's 28–300mm? Its speed, which he finds frustrating in low light. Image stabilization, though, makes low-light shooting a little easier, especially when panning. "Its price tag was financially hard to take," adds Rogel, "but its versatility easily justifies the cost."
CANON EF 15mm f/2.8 Fisheye
Rogel packs this lens ($646, street) for its ultrawide-angle of view. "I absolutely love the way it captures both the subject and a large portion of the background. My clients seem to like it as well, because I sell more images taken with the fisheye than I do with glass costing thousands more."
He also likes the way it converts up to a 19.5mm on his Canon EOS-1D bodies, with their 1.3X lens conversion factors. "When I first went digital, I complained about the lens conversion factors with wide angles. With this fisheye, though, I've grown to love it, because it knocks down the fisheye effect perfectly, leaving a superwide-angle image that isn't too wide or distorted."
He also likes this fisheye's sharpness, f/2.8 speed, price, and size. "Small and light is a big bonus in the mountains," he says.
CANON EF 70–200mm f/2.8L IS USM
This is Rogel's go-to zoom ($2,270, street) in low light. The 28–300mm f/3.5–5.6 IS mentioned above is just too slow in many situations, especially at the long end of the zoom range.
"This lens lets in an amazing amount of light, is tack sharp, and has great color and contrast," says Rogel. "I also prefer its responsive, twist-ring zoom action over the sliding barrel, push-pull zoom of the 28–300mm."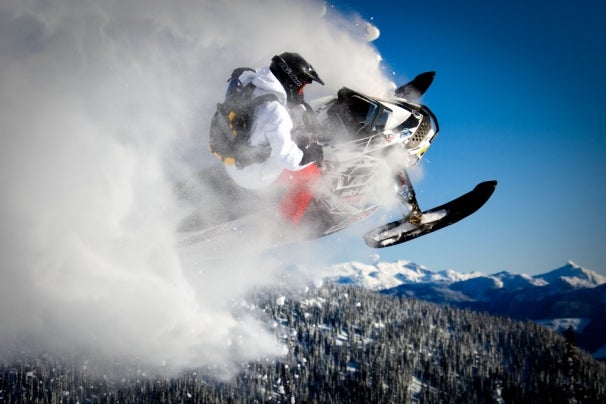 For subjects like skiing, climbing, mountain biking and portraits, this is Gabe Rogel's favorite piece of glass. He likes it for everything, in fact, except for low-light, early-morning or late-afternoon shooting. "My pack, before I found this lens, was much heavier," says Rogel. "I carried three lenses to cover subjects that I can now handle with just this one."
COMPARABLES:
Nikon AF-S 28–300mm f/3.5–5.6G ED VR Zoom-Nikkor ($980, street) A full-frame zoom with VR II image stabilization, the lens focuses—silently—to a tight 18 inches at all focal lengths, is internal focusing, and weighs only 1 pound, 12 ounces.
Sigma 18–250mm f/3.5–6.3 DC OS HSM**** ($480, street) A digital-only lens with an impressive 13.8X zoom range, it features on-board stabilization and 1:3.4 maximum subject magnification for close-ups.
Sony DT 18–250mm f/3.5–6.3 ($580, street)Compact and light, this APS-C all-in-one lens offers a 14X zoom range and converts up to a 27–375mm on most Sony bodies. With sharp, low-dispersion glass and an internal-focusing design, the lens weighs in at under a pound.
Tamron 18–270mm f/3.5–6.3 Di II VC PZD**** ($560, street)With an industry-leading 15X zoom range, Tamron's flagship all-in-one APS-C optic is the independent's first with an ultrasonic PZD focusing motor. Also weighing less than a pound, it offers on-board vibration control.
MICHELE DOUCETTE: Nature Photographer
(www.mdoucette.com)
A graduate of the New England School of Photography, Doucette works as a photographer and a photographers' rep in the Boston area. Her favorite subjects include nature, wildlife, and, especially, horses. Doucette received the Nikon AF Micro 105mm f/2.8 VR lens as a gift, her first reaction was, "What am I going to do with this?" Then, she discovered a world of fascinating close-up subjects in her back-yard—and everything changed. She came face to face with tiny creatures whose minuscule features, intense colors, quirky bodies, and anatomical structures fascinated her. She quickly learned what to do with that wonderful gift. Its capabilities excited the photographer, artist, and nature lover in her. Her list of favorite lenses, therefore, is topped by—no surprise—the…
Michele's Favorite Lenses: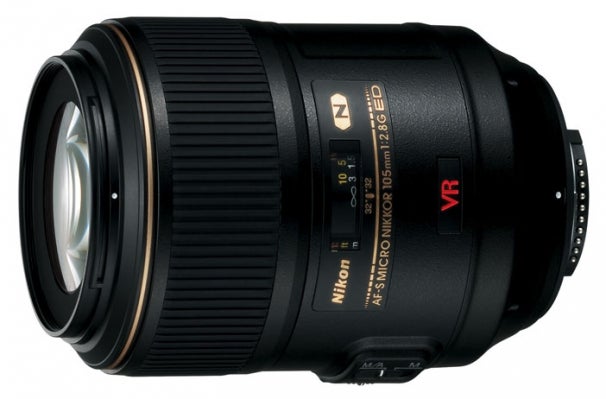 Her favorite lens for its 1:1 subject magnifying ability, this full-frame macro lens ($890, street) lets Doucette explore a world that had previously been invisible to her. And she can do it without the need of macro bellows, extension tubes, or close-up diopters.
"I like its quick autofocus, plus image sharpness and Vibration Reduction at every subject distance and aperture. It's the best for insects, flowers, frogs, and any highly detailed nature subject. Except for maybe big cats or bears," she laughs. "I might grab a longer lens for them."
The great thing about this lens, though, is that it's useful for much more than nature close-ups. Its f/2.8 speed suits it to low-light subjects, and any scene where she wants to diffuse and defocus a cluttered background. Likewise the 105mm focal length is among the most perfect for portraits.
"Yes, it's a smidgen heavier than I would prefer," she says. "But that's a minor quibble about a lens I think is amazing and definitely worth the price."
NIKON AF 18–200mm f/3.5–5.6G VR Zoom-Nikkor
"This is my everyday lens," says Doucette of this $760 (street) zoom. "It allows me to shoot just about anything that comes into view except close-up critters." She likes it because it packs a broad zoom range in a small, compact package.
"I shoot with it around my barn and make pictures of horses in action, and their quiet moments. It lets me move more freely and spontaneously," she says. "And it's an excellent all-around lens, with almost unlimited versatility." In dim light, she adds, the Vibration Reduction comes in handy.
TOKINA AF 12–24mm f/4 AT-X PRO DX
For nature subjects too big for Nikon's 18–200mm, Doucette turns to her Tokina AF 12– 24mm f/4 Pro DX ($400, street). It gives her an ultrawide-angle view and the equivalent of an 18–36mm zoom range on a 35mm film camera while maintaining a bright, constant f/4 aperture. "This lens is a nice complement to the macro lens," she says. "When I discovered this wide-angle, I felt like a horse having its blinkers removed. It really widened my horizons! Perfect for landscapes, it gives a true panoramic feel. A great lens for the price."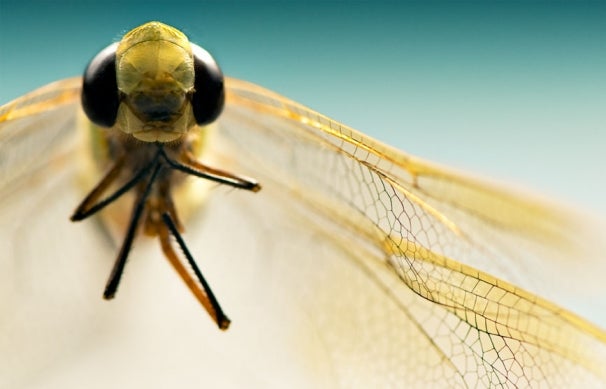 A full-frame, vibration-controlled (VR II), 1:1 close-up lens, this prime optic is also internal focusing, with a silent AF motor, and favorable pricing (by Nikon standards). Some consider it heavy (1.6 pounds), but its AF is fast and its images from 12 inches to infinity are tack sharp.
COMPARABLES:
Canon EF 100mm f/2.8L IS USM**** ($944, street)With life-size magnification (1:1), a silent USM focusing motor plus full-time manual focus and image stabilization, the lens also features a nonrotating lens barrel, conveniently large manual-focus ring, and special weathersealing.
Pentax-D FA 100mm f/2.8 smc WR Macro**** ($610, street) With added weathersealing (WR), 1:1 subject magnification, and an all-metal housing, the lens appeals to pros as well as enthusiasts.
Sony 100mm f/2.8 AF ($680, street) A full-frame classic close-up lens with subject magnification to 1:1, it scales up to a 150mm on most Sony bodies. It's distinguished by useful controls such as an AF lock and a focus-range limiting switch.
Tamron SP 90mm f/2.8 Di ($460, street) A full-framer with life-size magnification, this lens is available in most mounts. It's very light for an f/2.8 (14 ounces), focuses to a tight 11.4 inches, belongs to Tamron's pro-ready SP series of lenses, and is priced right.
CHRISTIAN COLUMBRES: Travel Photographer
(www.christiancolumbres.com)
After obtaining a degree in architecture, Columbres traveled the world before settling down in Portland, OR, to build a travel and architecture photography studio. "I'm inspired by dramatic and dynamic space, places, and faces," he says.Base in Portland, OR, Christian Columbres specializes in travel and architecture. The two fields may seem completely different, but for Columbres they're almost one and the same. Whenever he travels, it's usually the architec-ture that calls out to him. What Columbres demands of his lenses are sharpness, utility, distortion control, and solid construction. All are defining traits of his favorite glass described below—all wide-to-normals, including…
Christian's Favorites Lenses:
Used for the photo opposite, this $1,785 (street) lens is Columbres' favorite for interiors. "It's crazy sharp for a lens that's so wide," he says. "It's fast, and the minimal distortion it allows is easily fixed in postproduction. Its colors are rich and flare control—considering that the front element extends way out into the lens shade—is extraordinary." Notice in this shot that the primary light source is directly in front of the lens, yet the image is contrasty, with no evidence of flare.
NIKON AF 50mm f/1.4D Nikkor
If you encountered Columbres foraging through the markets of Istanbul or strolling the streets of Montmartre, this is the lens he'll be shooting. "For me, the 50mm is a perfect everyday lens," he says, "and I love it for almost all travel, street, and general photography."
Why? It's light, sharp, contrasty with rich color, and, an f/1.4, it's great in low light. Other pluses: It's inexpensive ($310, street), compact and calls little attention to itself in dicey environs.
Finally, because it's not a zoom, this lens forces Colum-bres to hunt, move, and really explore a location. "Before I got this lens, I would stand in one place and change the zoom setting. That was working the scene for me," he laughs.
NIKON PC-E 24mm f/3.5D ED Nikkor
"This perspective-control, tilt/shift lens ($1,990, street) is my absolute favorite," Columbres says. "The shift ability allows me to successfully capture architecture without weird, converging lines." Also, to ensure undistorted perspective with ordinary lenses, he must shoot with the camera level with the horizon. That means that in the resulting picture, half the content is foreground. Yet, for most architecture, the interesting stuff happens above, not below, the horizon line. Shift control lets Columbres maximize his framing by effectively eliminating unwanted foreground.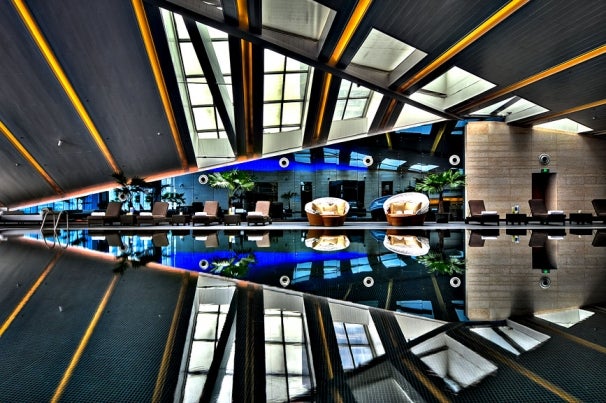 With its ultrawide focal-length range, this is the perfect Nikon zoom for tight interiors. Its edge-to-edge sharpness, falloff-free corners, and superior distortion control mean travel photographers need not crop the edges of their pictures to eliminate "problem areas." A full-frame lens, it becomes a 21–36mm on Nikon APS-C bodies.
COMPARABLES:
Canon EF 16–35mm f/2.8L II USM**** ($1,520, street) High-performance, water-resistant, and ultrawide, this well-built zoom is internal-focusing, extremely quiet, and wide enough for almost any subject you may encounter.
Olympus 7–14mm f/4 Zuiko Digital ED**** ($1,470, street) Four Thirds shooters, even with that 2X lens conversion factor, also have an ultrawide at their disposal. Its constant aperture means consistent exposure, and its incredibly small minimal working distance of less than 5 inches lets you really have fun with apparent perspective distortion.
Sigma 10–20mm f/3.5 EX DC HSM**** ($650, street)Though not as fast as most top-drawer ultrawides, Sigma's digital-only offers very attractive pricing, quick and quiet autofocus, a constant aperture, and plenty of sharpness.
Tamron SP AF 17–50mm f/2.8 XR Di II VC**** ($650, street) Also for APS-C bodies, this ultrawide packs a triple punch of speed, built-in vibration control, and a very favorable price.