Nikon Announces Two Pro-Grade Nikkor Lenses
Try not to get any drool on the new 35mm f/1.4G AF-S and 200mm f/2G ED VR II.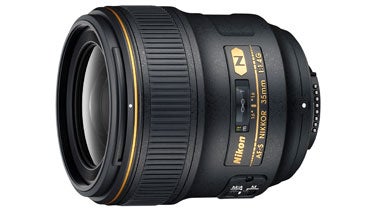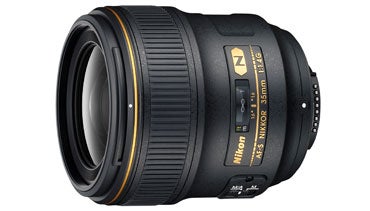 nikon 35mm main
To accompany the launch of their new D7000 camera body, Nikon has also announced two new superfast, pro-level prime lenses—the 35mm f/1.4G AF-S and a 200mm f/2G ED VR II.
Both lenses are familiar focal lengths for Nikon, but they add brand new features like Nikon's Nano-Crystal coating and Super Integrated Coating to cut down on lens flare. They also employ a nine-blade diaphram to help improve separation between subject and background. Here's the breakdown on the new glass.
AF-S NIKKOR 35mm f/1.4G: Updating the Classic Wide Angle Lens
The 35mm f/1.4 (52.5mm DX equivalent) replaces one of Nikon's most popular lenses bringing with it the often-requested Rear Focus system that eliminates the need for a rotating barrel in the front. The new 35mm f/1.4 joins two other 35mm Nikon lenses, including the 35mm f/2 lens and the 35mm f1.8 DX lens.
With the launch of the 35mm f/1.4G, Nikon has also completed its lineup of f/1.4G lenses all of which where release within the past year including: the 24mm f/1.4, the 50mm f/1.4 and the 85mm f/1.4.
Its wide maximum aperture makes it great for environmental portraits and should also fare well when the camera switches into video mode. Additionally, the lens's 10 optical elements ensures the elimination of coma and aberration, even when used at its widest aperture
The AF-S NIKKOR 35mm f/1.4G will be available in mid-November for $1799.95.
AF-S NIKKOR 200mm f/2G ED VR II: A portrait lens for the pros
Nikon's new 200mm f/2G (300mm DX equivalent) lens is an update to the current 200mm f/2 lens, adding Nikon's VR II image stabilization system as well as a few other new features. It also joins Nikon's other 200mm lens, a Micro-Nikkor 200mm f/4D lens.
The Vibration Reduction is capable of correcting up to four stops to helps create blur-free images and also features a Tripod Detection Mode which helps compensate for the minor shakes that can happen when the camera is mounted.
It is constructed of 13 optical lens elements, including three Extra-low Dispersion elements and one Super ED glass element, which helps to explain it's pro-only price tag. Additionally it features Nikon's Internal Focusing system, which allows the glass elements to move without changing the length of the barrel. Expect to start seeing it on store shelves in early October for $5999.95.