New Gear: Pentax K-r DSLR
Pentax offers a new DSLR that's a step above entry-level.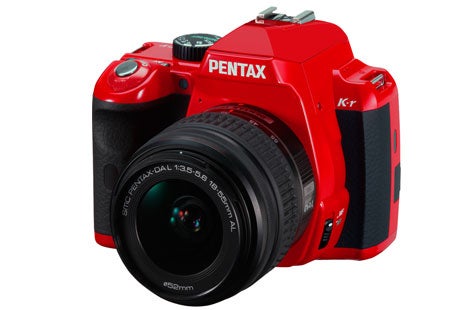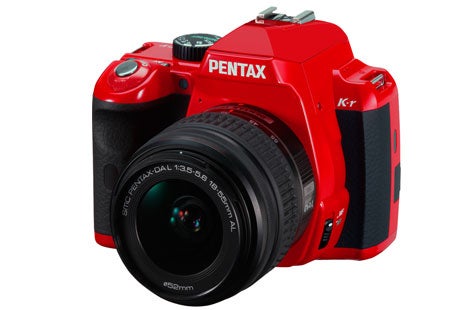 pentax k-r main
It may not come in quite as many swanky colors as the entry-level K-x (white, black, and red for now), but Pentax is hoping their new K-r DSLR will appeal to users trying to take another step up. At its heart is a 12.4 megapixel, APS-C CMOS sensor with dust removal and Shake Reduction (image stablization). They have jacked up the maximum ISO to 25600, which is a full stop more than the K-x could manage.
Other features include a 3-inch, 921,000 dot LCD display, and 720p HD video capture at 25 fps. The auto focus system has received some attention. The new SAFOX IX system utilizes 11 points and should focus faster, even in low-light.
As with just about any camera at this level, the K-r has no shortage of shooting modes, including the increasingly popular Toy Camera mode (blame the iPhone if you're not a fan of the faked Holga look). The K-r also offers a total of four High Dynamic Range features, including standard, auto, "strong mode" and HDR night scene mode (which we are especially excited to test out).
Pentax also tossed in a bunch of features never before seen on any of their models including Infrared data transfer compatibility with IrSimple. It could prove very useful in a classroom situation, but it also allows two K-r users to play a "match-game" with their cameras. They're finally offering a choice between lithium-ion and AA battery power using the optional AA battery holder. The Kr will also be able to shoot using SDXC cards (after a firmware update).
The Pentax Kr is set to hit shelves sometime in October and will be priced at $799.95 (body only). There will also be several kit options, including the 18-55mm kit for $849, the Double Lens Kit with 18-55mm and 50-200mm lenses for $899 and a Double Lens Kit with 18-55mm and 55-300mm lenses for $999.
If none of those options appeal to you, you can also pick up one of Pentax's newly-announced 35mm f/2.4 AL lenses which starts shipping in October for $219.