Lighting Review: Elinchrom Ranger Quadra
This lighting accessory won't weigh you down.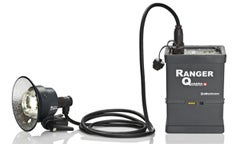 We may earn revenue from the products available on this page and participate in affiliate programs. Learn more ›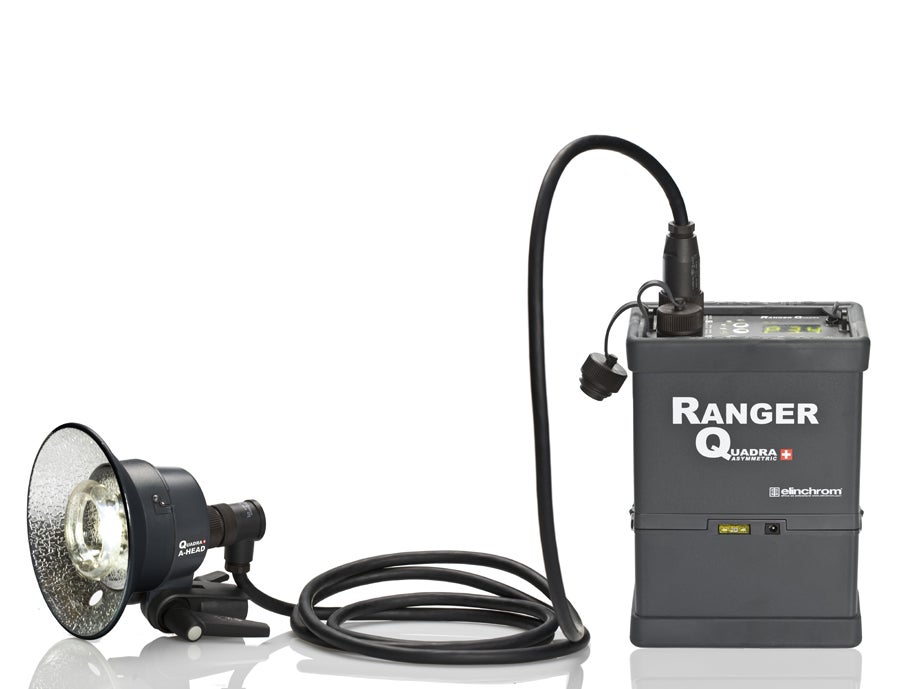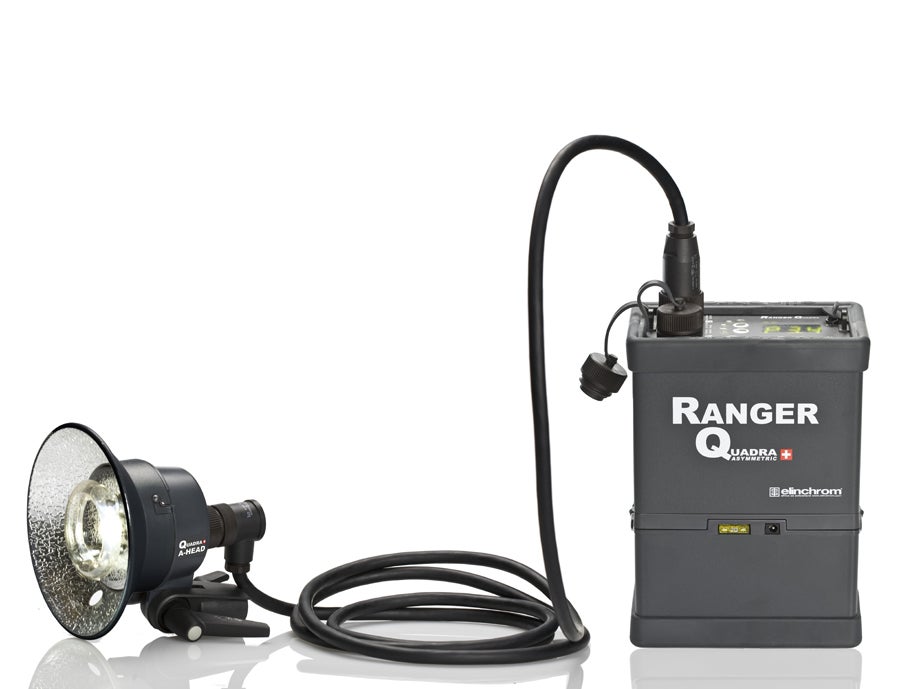 Lighting Review: Elinchrom Ranger Quadra
Elinchrom's latest portable battery and strobe system, the Ranger Quadra, delivers studioquality lighting on location in one of the lightest and most stylishly designed packages available. It's the missing link between shoe- or bracket-mount heavyweights (think the Quantum Qflash) and road-ready, standmounters like the Calumet Travelites.
The system comes in various configurations—the Quadra To Go Standard kit, field-tested here, consists of a 6.6-pound gel-type lead acid battery, 400 watt-second strobe head (with reflector), charger, and cables ($1,500 or $1,560, street, with "S" or "A" head, respectively). The Quadra accessory lineup so far is thin but well-chosen.
How portable is it? The "A" strobe head weighs about 9 ounces, 4 less than Canon's 580EX II Speedlite, yet throws a stop more light. That weight doesn't include the Quadra's larger, external battery, but this weighs less than most, thanks to its plastic housing. Which is convenient, if not confidence-inspiring.
The Quadra head fits almost anywhere easily. For an outdoor shoot, I tucked it into an alreadyjammed camera bag and carried the battery by its nicely padded shoulder strap. I clamped the tiny head to tree limbs, poles, and a park bench using a Manfrotto 175 Spring Clamp ($14, street).
My only frustrations? The Quadra wouldn't accept my umbrella—it takes small, nonstandard, 7mm umbrella shafts. Also, on that sunny day, its 400 Ws maximum output wasn't bright enough for me to set the small apertures (at ISO 100) that would darken blue-sky backgrounds.
Still, some features set it apart:
— Built-in skyport wireless trigger. With the optional transmitter ($105, street), this fires the strobe and gives you wireless control from the camera of both strobe and modeling light output.
— Programmable controls. You can set the optical slave to ignore speedlight preflashes, among other options. The LED programming screens, however, are inscrutable—keep the manual on hand to understand them.
— Bright, daylight-Balanced, led modeling light. Elinchrom claims this will operate for 2 hours off a single charge, though we didn't test this.
— Action-freezing 1/6000-sec flash durations. You'll get these only with the high-speed "A" head (also sold separately for $470, street).
All told, Elinchrom's Ranger Quadra offers an almost irresistible blend of sophisticated electronics, attractive pricing, and portability.