Get a Grip
What's up with vertical grips? Our resident DSLR guru explains the pros and cons.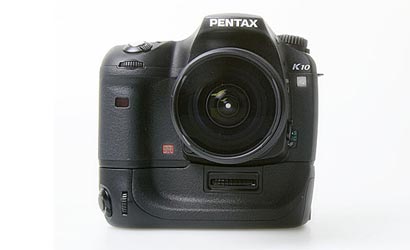 We may earn revenue from the products available on this page and participate in affiliate programs. Learn more ›
If you've ever had a top-of-the-line DSLR in your hands, odds are that it included a built-in vertical grip and shutter button. But most cameras below the flagship level only offer a vertical grip option as either an Original Equipment Manufacturer (OEM) or third-party accessory.
Several factors play a role in this design decision to not have the vertical grip integrated into the base build of the camera: weight, size, and price are the three most obvious, but there are a few more, which have to do with market demands.
A camera that does not have an integrated vertical grip can be smaller and lighter than its pro-line sibling, and without the bigger chassis and additional electronics, it can be built and sold more economically. And for many users, not having the vertical grip isn't a big deal. But for other users, a vertical grip is a must-have feature.
What's Hot • Extra battery power adds longer shooting time between recharges • Vertical shutter button is more ergonomic for portrait-style photos What's Not • Added weight and size • May make camera look more expensive/attractive to thieves Is a vertical grip available for your DSLR? Check the accessories listing on your manufacturer's website to find out. Or search for Grip plus your model name at your favorite online store to shop for both OEM and third-party vertical grips.
If you find yourself shooting subjects that lend themselves to vertical compositions, such as basketball, for instance, the vertical grip and shutter button is much more ergonomic and less tiring than the "chicken wing" reach-over to the standard shutter button. If it's just a quick snapshot in portrait layout, you probably won't notice how uncomfortable this position can get, but after spending an entire morning doing headshots, you'll soon see the wisdom in plunking down the extra cash for an add-on vertical grip.
Another advantage to adding a grip is that grips almost always carry more batteries, which means more shooting time between recharges. And since the batteries are in the camera, and not loose in the camera bag, there's less chance to lose them.
In fact, the Vertical grip for the Pentax K10D not only doubles battery power, but it also carries a spare SD card, which is a really useful feature. (Unfortunately, this grip omits a back-button autofocus function. We'd like to see Pentax address this with a firmware fix to allow the AE-L button to function as an AF button via the Custom setting menu, swapping the half-shutter for exposure lock, as Canon's CF4 setting allows.)
Many of us here at PopPhoto.com can't live without our vertical grips, but they're not for everyone. (Which is why they are after-market add-ons on many cameras in the first place!) If size and weight are critical factors, and compactness is crucial for a trip, skip the grip! If you rarely if ever shoot for prolonged periods of time in a vertically-composed frame of mind, you'll probably not benefit from the comfort aspect. If you hardly ever de-juice a battery even in a marathon all-day shooting adventure, you might not miss the added battery life.
We made a case for adding, or not adding a vertical grip to your DSLR. It's up to you to weigh the pros and cons and make your own decision to go vertical or not.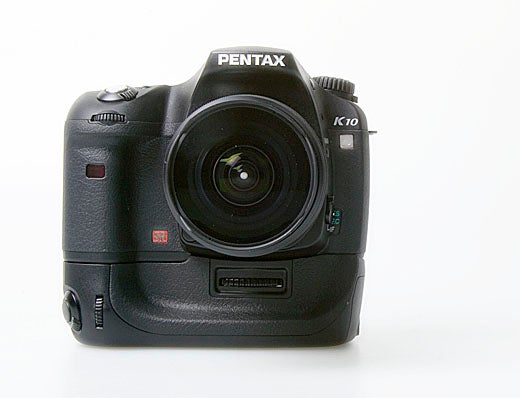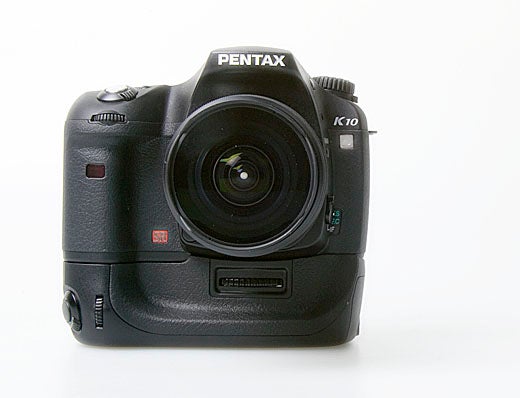 With-the-D-BG2-battery-grip-attached-the-K10D-gai
With the D-BG2 battery grip attached, the K10D gains an 1.25 inches in height and 3/4 pound in weight at 3 pounds, 4.7 ounces.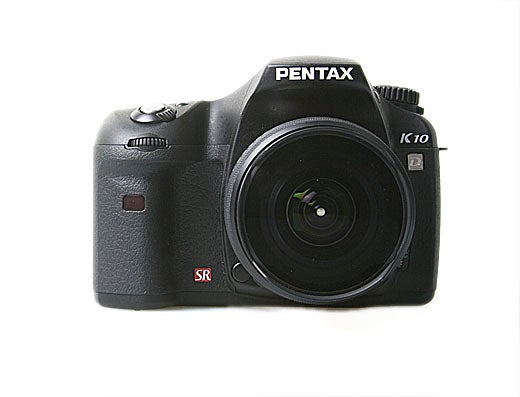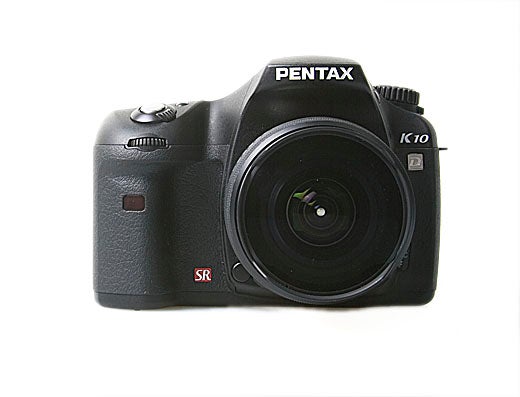 The-Pentax-K10D-with-the-Pentax-SMCP-DA-Fisheye-10
The Pentax K10D with the Pentax SMCP-DA Fisheye 10-17mm F3.5-4.5 attached weighs in at 2 pounds, 8.8 ounces without the vertical grip.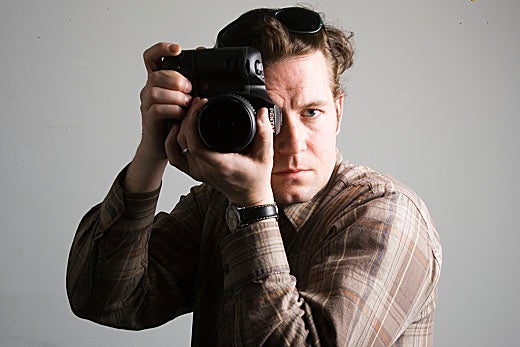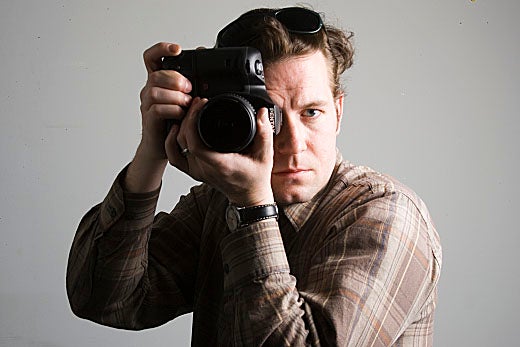 An-accessory-vertical-grip-allows-for-a-more-comfo
An accessory vertical grip allows for a more comfortable and ergonomic photography experience when shooting vertically composed images for an extended period.