Mentor Series: Santa Fe, New Mexico
The best images from our trek.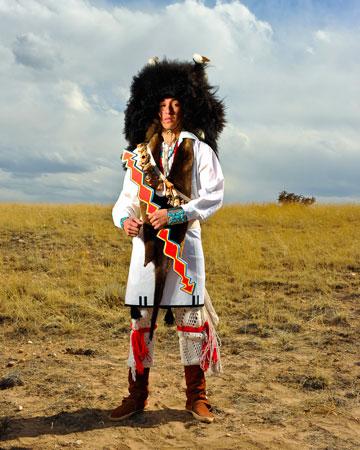 Amiel Ansus
At 8:00 am on a May Friday morning a keen group of photography enthusiasts gathered for the 2011 Mentor Trek in Santa Fe, New Mexico. We were introduced to our Mentors – David Black and Michael Clark and before long were aboard our highway coach on the way to Bandelier National Monument. We had short stops at Camel Rock and Black Mesa to take some photographs of these iconic formations before arriving at Bandelier. We split into our two groups and headed out on the main loop trail. An encounter with a mother bear and her two cubs provided an interesting diversion and an opportunity for some wildlife photography. It was interesting to see the caves and ceremonial sites of the ancestors of the Pueblo Indians. Our day continued with stops at Tsankawi and then White Rock outlook to capture the sunset before stopping for a Mexican meal prior to our return to the hotel.
We were on the bus again Saturday morning to head to Tent Rocks National Monument where we photographed the volcanic formations and explored a wonderful slot canyon with great patterns, textures, and colour. The downside of the bright New Mexico sun was that it overpowered many of our photographs and we learned to modify our compositions to minimize it's impact. In the afternoon we drove to an Indian reserve south of Santa Fe where we were introduced to a family from the tribe who performed several dances for us dressed in native costumes. This also provided an opportunity to take portraits of the dancers in their regalia and for the mentors to demonstrate the advantage of using flash to enhance our images – even in the bright midday sun. The difference was amazing! We returned to Santa Fe and following a break for supper took a group walk downtown in the historic plaza. It was an opportunity to take pictures of the buskers, the art fair, and the architecture. Of course the mentors also scheduled time during the day to review our selected images and offer some valuable insights into improving these particular images and our photography in general.
Although we had just completed two long days we were up at dawn on Sunday morning to walk Artist Road in the early morning light. There were a large number of interesting statues and large art pieces readily accessible to our cameras. It was also an opportunity for a demonstration of light painting. There was just time for breakfast and then we were off for another walking tour up to the Cross of the Martyrs. There were lots of interesting buildings and photo opportunities encountered during the walk. We then took some time to download our images and select the ones we wanted to review with the mentors and the ones to include in our final slideshow.
Many thanks to the mentors and to Michelle for the great trek, and to my fellow Trekkers for their enthusiasm and friendship.