F-Stop KitSentry Bag Kickstarter Fails To Deliver, Backers Offered Credit Toward Other Bags
The company blames design and intellectual property issues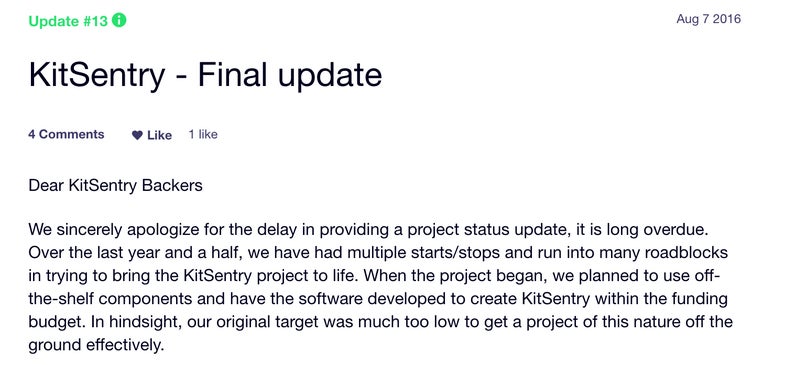 Last week, Resource Mag published a rather damning piece about the current state of the F-Stop camera bag company. The laundry list of complaints against the company included an accusation that the ill-fated KitSentry "smart" camera bag was dead in the water and that its Kickstarter backers were totally out of luck. In a final product update on Kickstarter issued on Sunday, the company confirmed the bad news.
You can read the full announcement here on the Kickstarter page, but it offers a few excuses, including a supplier unable to meet its initial cost estimates and intellectual property restrictions hindering the development of the tracking software for locating a lost camera bag, an integral part of the product's design.
As penance, F-Stop is offering backers the full value of their pledges in credit toward other F-Stop camera bags currently available in the store. While I have always found the actual F-Stop camera bags to be really excellent, that likely won't sit well with backers who were promised the latest-and-greatest new protective product.
It's a good reminder that ordering something on Kickstarter isn't always a sure thing.