This Laser Guided Macro Setup Is Perfectly Designed For Capturing Insects In Flight
A Flickr user has crafted an incredibly accurate and fast custom macro rig for a single purpose: grabbing stunning images of insects in flight.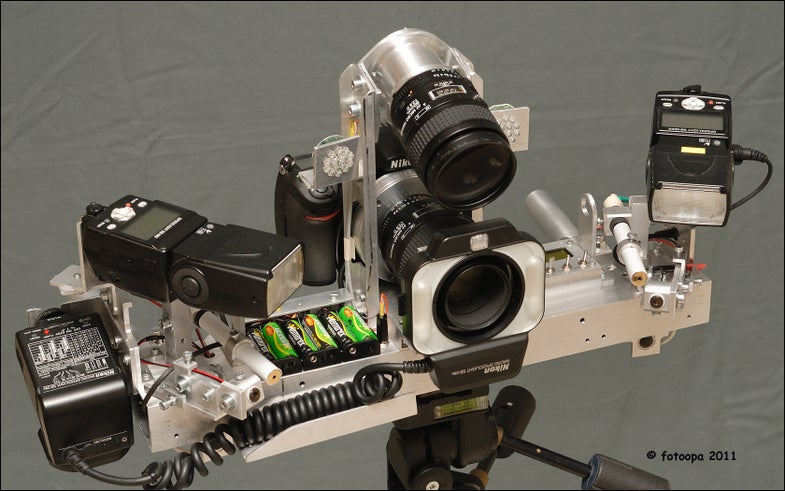 We have to hand it to Flickr user fotoopa, the coolness of his custom-built rig surpassed only by its complexity. Weighing in at a whopping 7.2 kg, the setup is based around a Nikon D300, three flashes, an external shutter that responds faster than the default Nikon one (inside a custom housing), and a laser detection system. It took four months of solid planning and execution to come together.
While much of the electronics of this setup would feel right at home in an electrical engineering textbook, the purpose of the setup is to fire instantaneously when an insect crosses the path of the lasers. The shutter lag is only 3.3ms — 1/15th of the time of the standard Nikon shutter. Since there's so much tweaked hardware involved, he custom milled a rig to fit the hardware.
With all this work, designing and hardware, how do the images look? fotoopa has uploaded some of the shots he's taken with his new setup, and they're phenominal.

According to the photographer, his gear never misfires:
Now that's some serious DIY.
[via Reddit]