Calling All Photo Students
The deadline for the InVision College Photography Contest is fast approaching.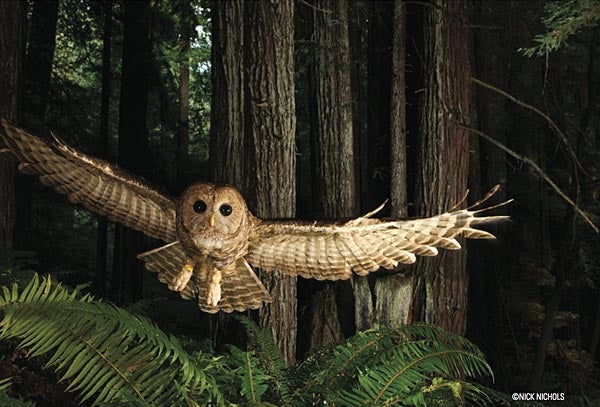 The little town of Bethlehem—Pennsylvania that is—will host an all-new photography festival the weekend of November 5 through 7, and if you're a photo student your work could be a part of it. Called InVision, the festival will take place at the Banana Factory, the town's main arts venue. (The building actually was once a banana distribution warehouse, complete with the tarantulas that like to go along for the ride.) It will feature slide talks by top shooters such as National Geographic's Nick Nichols and renowned fine-art photographer Larry Fink, a printing workshop by former U.N. chief photographer John Isaac, and portfolio reviews by Magnum photographer Alex Webb, plus a special evening event called "Magnum and Microbrews" in which participants will drink regionally-made beers while hobnobbing with photographers from that venerable photo agency. There will be several exhibitions during the event.
One of these will show prints by the winners of the new InVision College Photography Competition. The work of approximately 30 student photographers will be chosen for the show, and first, second, and third cash prizes of $1,500, $1,000, and $500 will be awarded, plus two honorable mentions. You can submit up to five images on a CD for a flat entry fee of $25; the CD should be mailed (with check) to curator Rachel Akers at the Banana Factory, 25 W. Third Street, Bethlehem, PA 18015. Hurry, because the deadline is September 29th, and be sure to include complete contact information on he entry form, which can be downloaded at http://www.artsquest.org/invision/. (Click the Exhibitions/Contest links.) Your work can be offered for sale, if you like, with the Banana Factory taking 35 percent; the proceeds go towards running the organization's programs for at-risk youth. To find out more about the festival itself, read all about it in the November/December issue of American Photo magazine.
The exhibition will be juried by Larry Fink and Ricardo Viera, executive director of nearby Lehigh University's art galleries. Winners will be notified by e-mail on or before October 11th. If you win, you'll have to make sure your actual printed, framed and/or ready-to-hang work arrives at the Banana Factory between October 22nd and 24th, whether mailed or dropped off. The size limit, frame included, is four feet square. The show will open to the public on October 30, with an opening reception on Friday, November 5, the same evening as Larry Fink's talk. It will be up for viewing through November 21—and the work of the winners and honorable mentions will be published in an upcoming issue of American Photo On Campus magazine.