New Gear: Panasonic GH4 Bring 4K Video to Micro Four Thirds Cameras
Panasonic takes the hybrid concept camera into ultra-HD territory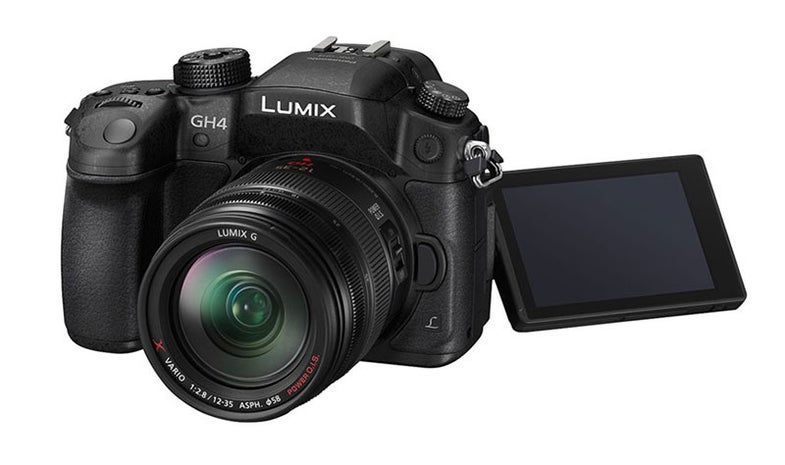 4K video and displays were a big deal at this year's Consumer Electronics Show, but there aren't a lot of consumer cameras that can actually churn out video of that caliber. The Panasonic GH4, however, is a monster when it comes to shooting motion and a worthy upgrade to the GH3.
The big draw is the 4K capture, which can be expressed in two different ways. Cinema 4K is 4096 x 2160, while Quad HD is 3840 x 2160. Both are substantially more robust than what current DSLRs can crank out. It can, of course, still do 1080p video capture, but it cranks up the bitrate up to 200Mbps. That's well above broadcast quality. It has an HDMI 1.4a connector for outputting full UHD streams and it has a huge optional interface unit that has built in XLR microphone inputs, a power connector and some other cinema-specific features.
Because it can move data around fast enough for 4K, it can also do 1080p HD video at 96 fps.
From a guts standpoint, the GH4 has a new 16-megapixel micro four thirds sensor and the Venus Enginge IV Processor, which is responsible for crunching the numbers on the insane amount of data moving through the camera during 4K video capture. And because of those new guts, they claim to have drastically cut down on the "jiggle" that happens when shooting video.
They have revamped the AF system, a 3-inch screen with 1.04 million dots of resolution, and a new OLED EVF with a resolution over two million.
The GH4 really is a "hybrid" camera. In fact, this camera will likely appeal more to the video crowd than the still crowd, even though it has gotten some across-the-board imaging improvements. It's also another volley in the mirror less war on DSLRs. Even the top-end DSLRs (aside from the Canon 1D C) can't come close to the video capabilities offered by the GH4.