LRPAD App Frees up Screen Space in Lightroom by Moving Controls to Your iPad
However the App is a bit laggy.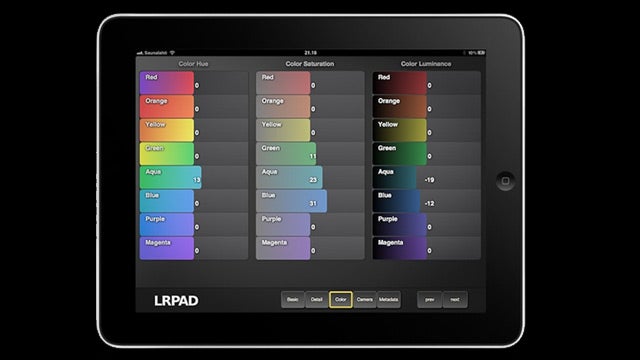 We love Adobe Lightroom for its incredible RAW processing power—however, we have found that due to the massive amount of editing/sorting/exporting options, Lightroom can sometimes be very difficult to work in for those with screens smaller than 15 inches.
The folks at LRPAD must have realized this as well, because their new app offers some serious alleviation to the classic crowded-screen problem.
For $10, this app turns you iPad into a secondary screen where one can control everything you would ordinarily find in the right hand column of Lightroom's various modules. This includes editing options, metadata options and exposure info.
Unfortunately, Wired's Ccharlie Sorrel apparently put the app to the test and found it to be pretty laggy. But not to worry, this is something that can likely be addressed in future updates. We're excited to see this kind of trend continue.
From: Wired