Apple iPad 2 Has Two Cameras, Still No SD Slot
The latest creation out of Cupertino is thinner and lighter, but at what cost?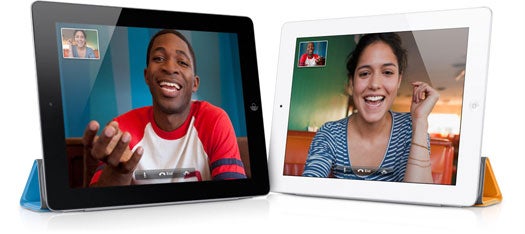 The iPad is a great tool if you want to carry around and show off a bunch of photos on a big, slick screen. But, the lack of SD card slot for dumping off photos is a serious downside. Unfortunately, that's going to continue to be the case, at least until iPad 3.
The iPad 2 starts shipping on March 11th for the same price as its predecessor — $500 for a 16 GB Wi-Fi-only model and climbing from there.
It comes with a pair of cameras, but they're built for video. That said, they do offer some cool functionality. The FaceTime video calling app is a natural addition and the seriously impressive iMovie app ($5) allows users to do some relatively heavy-duty editing on the fly. Some compact cameras already allow in-camera video editing, so this could be a step in the right direction as camera touchscreens get bigger in both size and popularity.
Having said all of that, we can't help but come back to the whole lack of SD card slot. We understand why. By leaving it out, they were able to make it lighter and thinner — even skinnier than the iPhone 4. Still, the idea of lightning fast, dongle-free image uploads to a tiny device with an awesome screen is still something worth hoping for.
Until then, you can always use apps like ShutterSnitch ($8), which lets you use Eye-Fi SD cards to do your image dumps wirelessly. Or, fork over the $30 for the offical Camera Connection Kit.