Fix It Fast: Monochrome Magic
Contrasting black and white conversions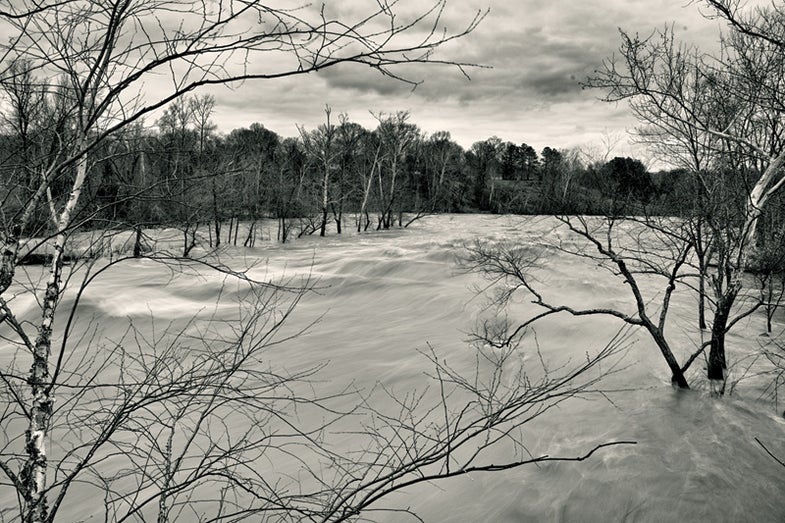 Joe Sharrow's original photo of an overflowing Rappahannock River looked quite blah in the color version (brown water and overcast skies), so he decided to convert the image to black-and-white and add a yellow/blue split tone.
We think monochrome was the right move, but we found his strong toning a little hard on the retinas. So, working from his original RAW file, we converted to b&w in Nik Silver Efex Pro 2, added contrast with the Structure slider, and darkened the sky using a control point. We cropped in slightly from the left for a little less tree clutter, and split-toned it yellow and blue—very mildly in this case.
Total time fixing: 15 minutes.