Best cameras and photography gear from Photo Plus 2018
Our favorite things from the showroom floor.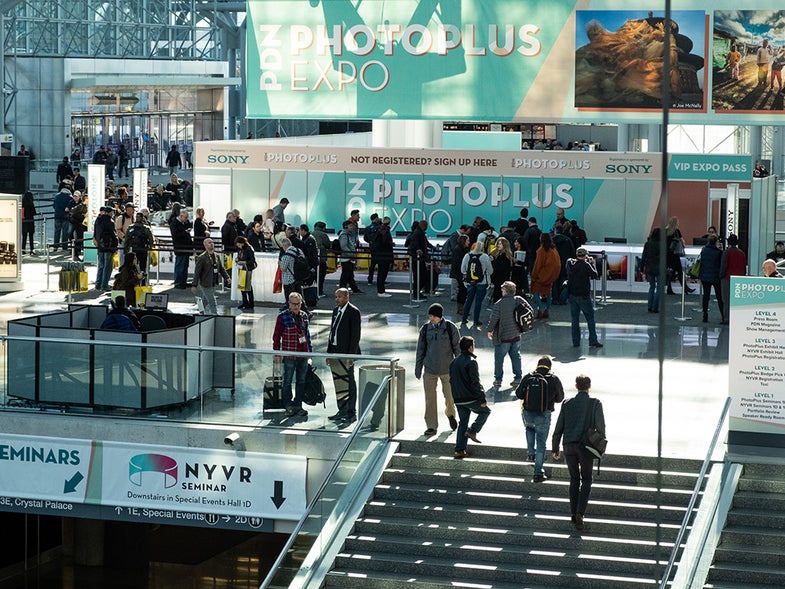 We may earn revenue from the products available on this page and participate in affiliate programs. Learn more ›
The Photo Plus Expo kicked off yesterday morning in New York City with three days of talks, workshops, portfolio reviews, and, of course, new cameras and accessories. Although a lot of the big camera news broke last month at Photokina, this was the first opportunity for many photographers in the states to try these new products in-person. We've spent our day scouring the showroom floor for the best new products available to photographers. Here's what we've loved so far.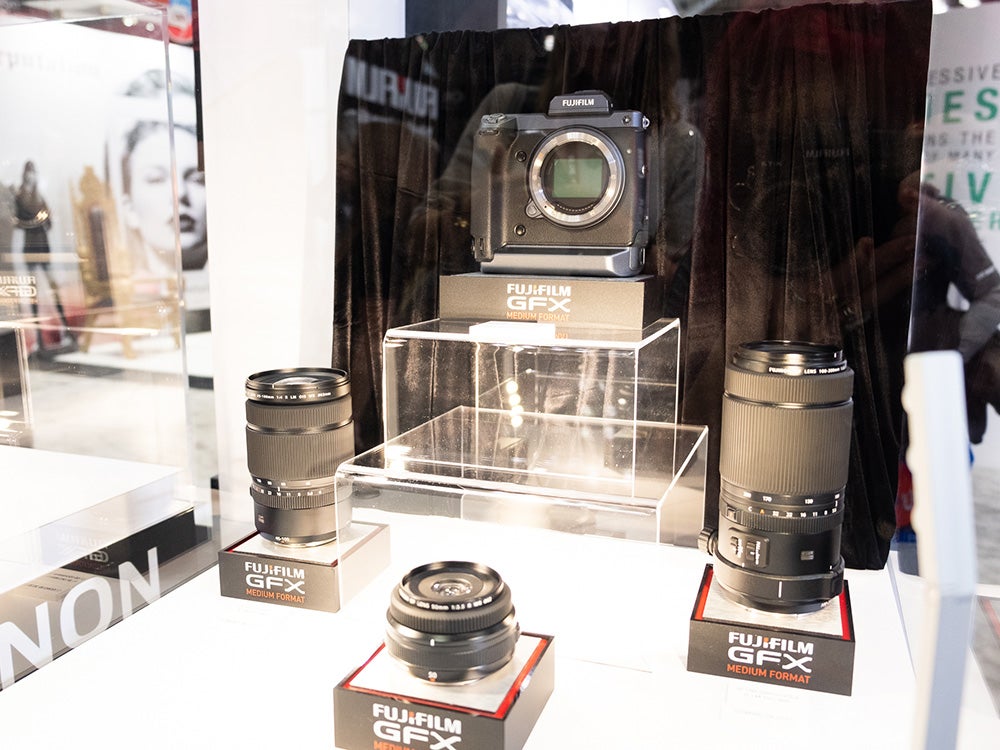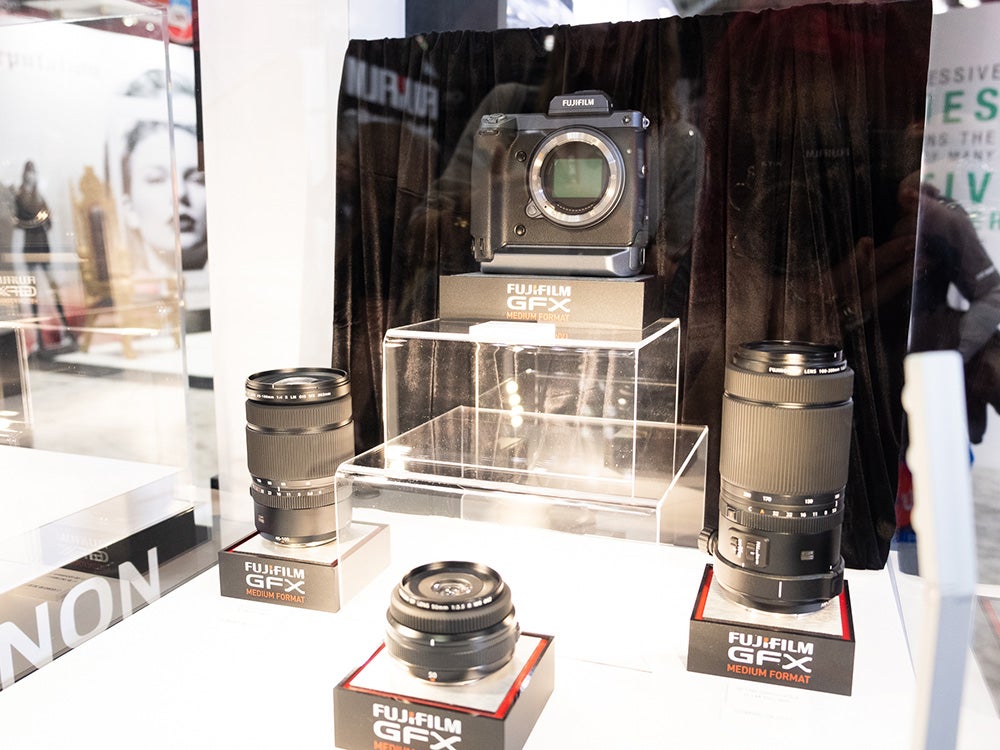 Fujifilm GFX 100 Megapixel Prototype Camera
It was housed under glass, but this GFX 100 megapixel prototype from Fujifilm certainly piqued our interest last month. This camera will be available sometime next year for approximately $10,000 (making the GFX 50R seem like a deal). We still don't know much about it, but according to the company it will feature in-body image stabilization.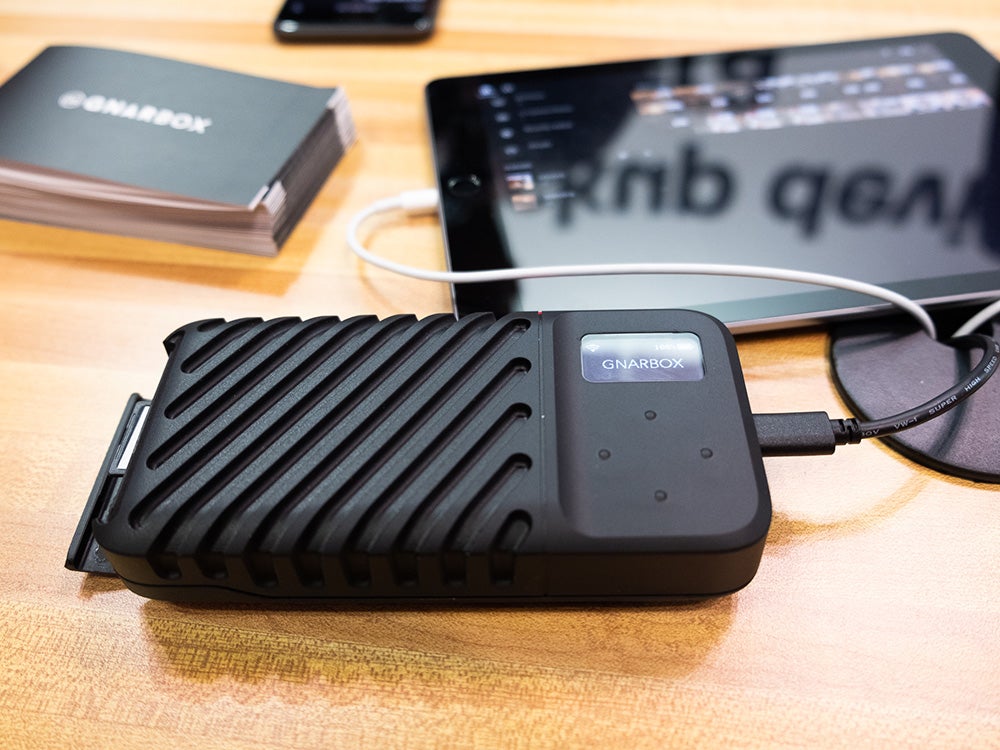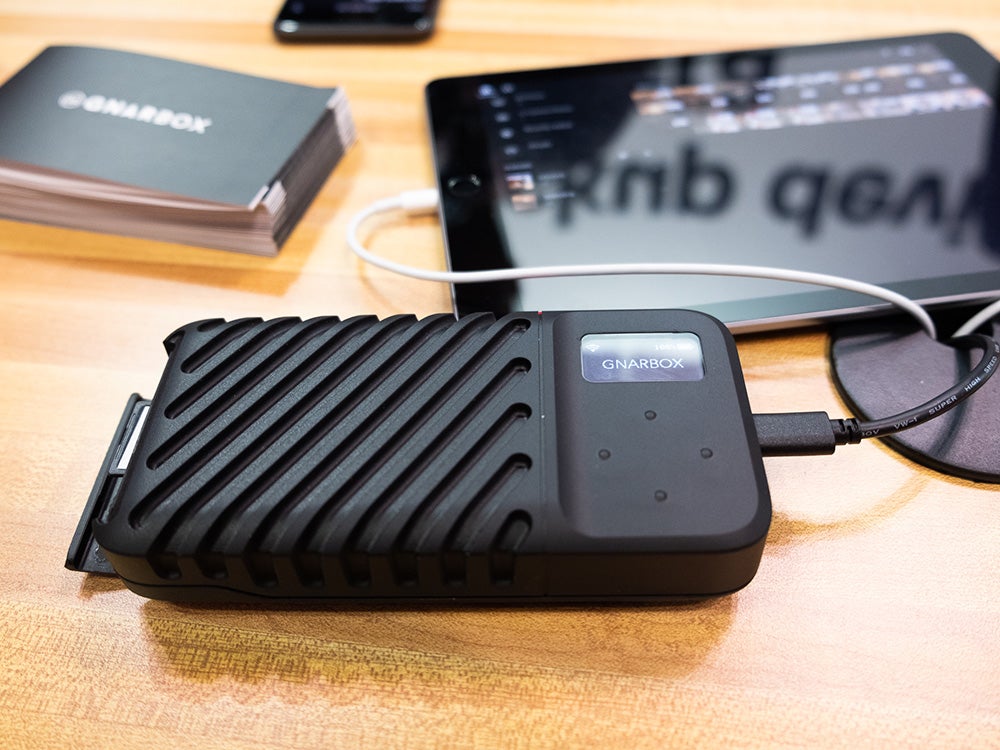 Gnarbox 2.0
Gnarbox is back with a new version of its one-touch data backup system called Gnarbox 2.0. This version is integrated with programs like Adobe Lightroom CC, LumaFusion, Adobe Lightroom Classic, Adobe Premiere Pro, and Dropbox and seems like a more polished version of the original. It comes in 128GB, 256GB, 512GB, or 1TB SSD capacities and uses USB-C transfer 400MB/s & SD backup 75MB/s.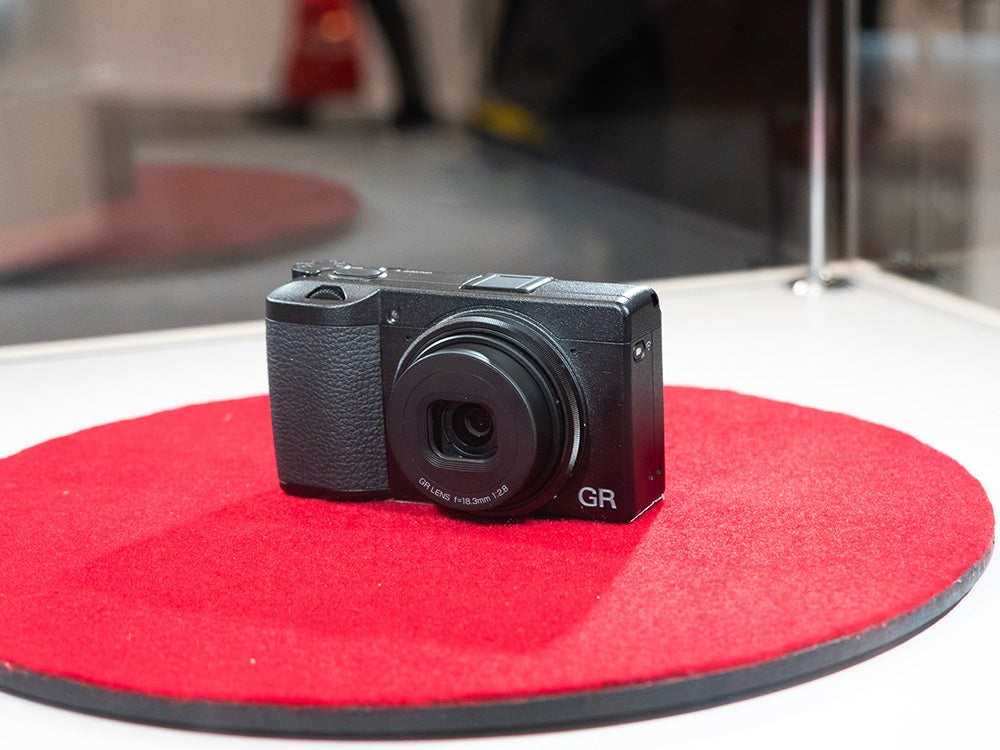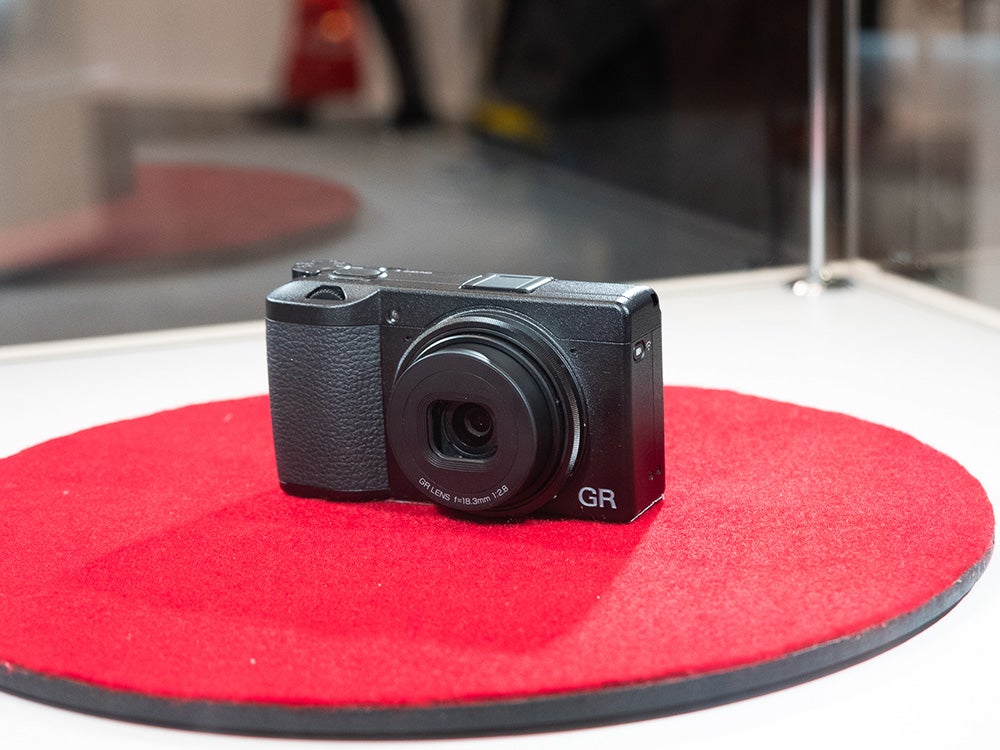 Ricoh GR iii
Announced during Photokina last month, the GR iii is a pocket-friendly fixed lens camera that looks similar to the classic film camera that inspired it, but has some serious upgrades inside. The new GR iii has a 24-megapixel sensor (up from 16 in the previous model) and shoots 1080p video at 60 fps. It will be available early next year.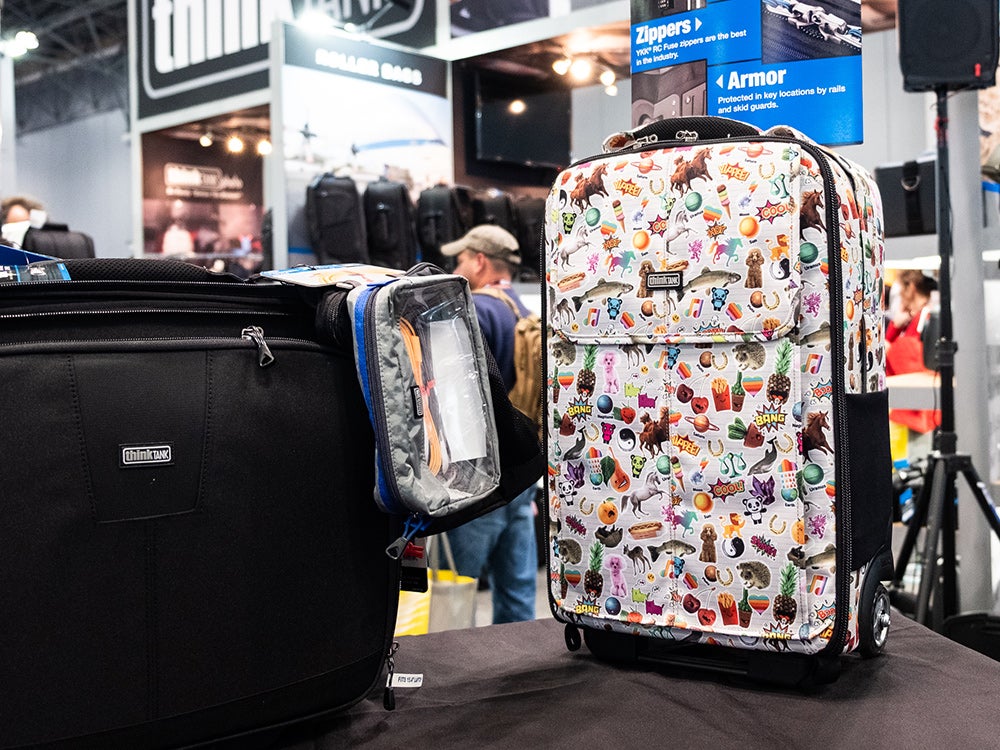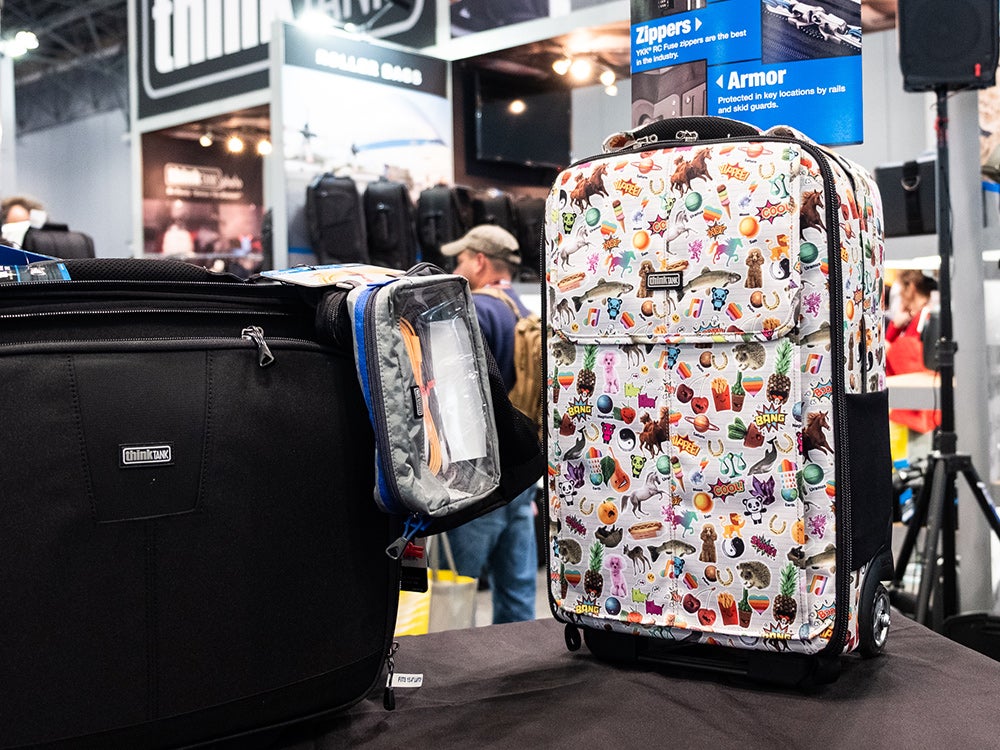 Think Tank Roller Bag
Think Tank busts out of the mold of its basic, black rolling bags with this flashy print featuring psychedelic poodles, french fries, planets, hotdogs, pandas, and more. The design may seem a little over the top, but if you're looking for a way to conceal that fact that you're traveling with a pile of expensive equipment, storing it in a bag that looks like it might be toting a pre-teen's belongings isn't a bad move.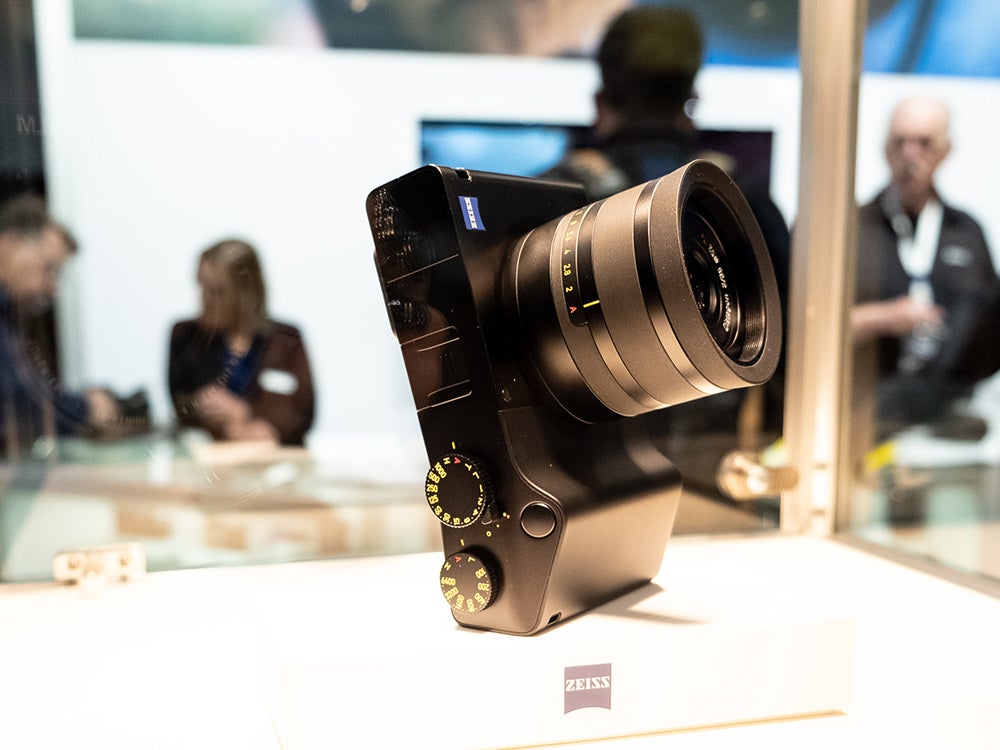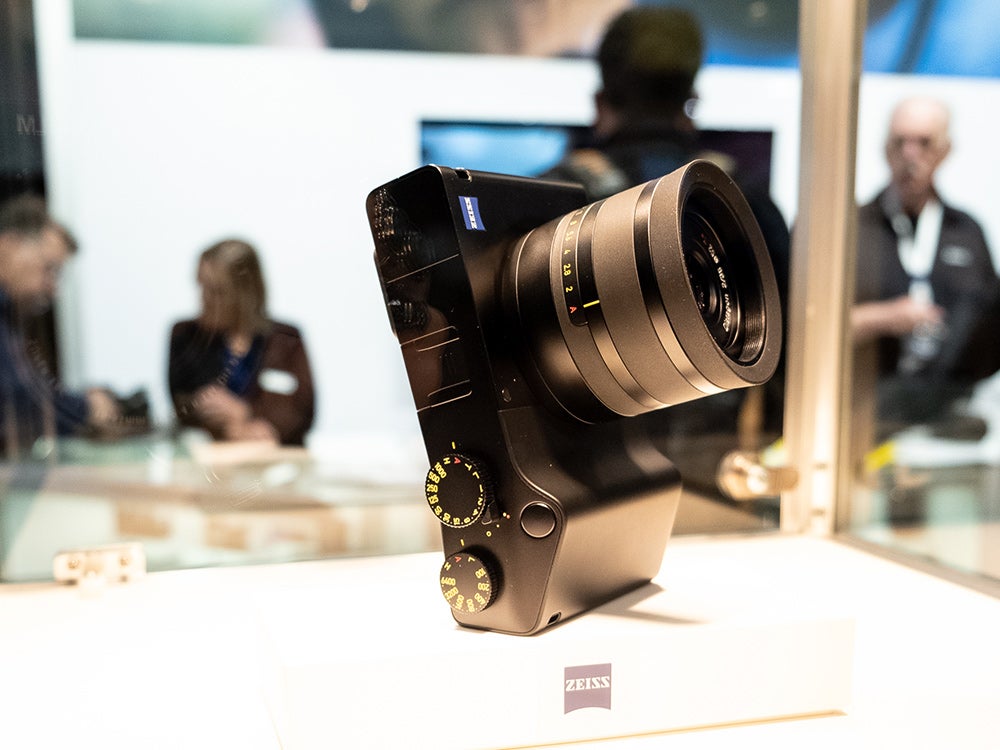 Zeiss ZX1
The first ever digital camera from Zeiss debuted as a prototype back at Photokina in September It was still under glass at Photo Plus, but a rep claims it's coming to market in early 2019. It's a full-frame compact with a 37.4-megapixel sensor with a fixed 35mm f/2.0T lens and built-in Adobe Photoshop Lightroom CC. The camera has a 4.3-inch 1,280×720 display screen with touch functionality and an OLED electronic viewfinder. We're very excited to get our hands on this one.