The Best Places to Photograph: 2015
Our massive reader poll decides the most camera-friendly destinations of the year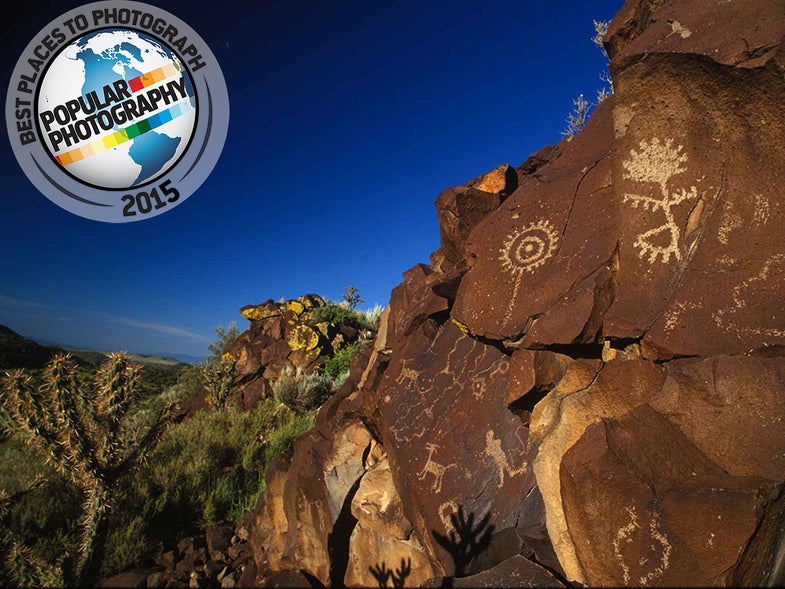 Each year, Popular Photography ranks the world's travel destinations from the photographer's perspective. This year we decided to find out where you, our readers, traveled to make your best pictures.
We got in touch by email, through our website, and via social media, and heard from more than 3,000 readers who rated nearly 250 destinations. Each person who took the survey selected five destinations they had traveled to in order to photograph, and rated them on a 10-point scale across 14 different categories. We not only discovered your overall favorite spots for photography, but we also learned your top picks for specific genres such as street photography, landscapes, architecture, and portraits.
Not surprisingly, many of our U.S.-based readers prefer to maximize their time and budgets by exploring destinations close to home, but others also find photo ops in exotic destinations, from the mountains of Peru to the ancient cities of Italy and Israel. Read on to see if your top picks made our Top 25 list.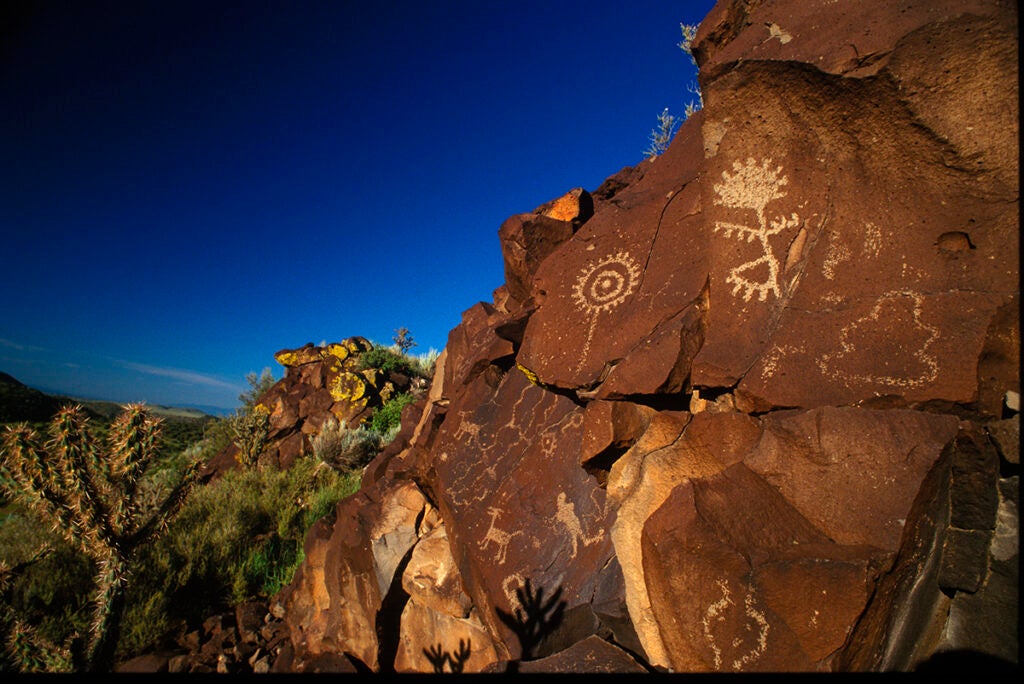 Santa Fe, NM
Petroglyphs Near Santa Fe
The overall number-one destination from our reader survey is Santa Fe, New Mexico, where photographers can capture not only a slice of modern life in the American Southwest but also enjoy easy access to incredible desert landscapes. "The color is what strikes you first about Santa Fe," says reader Caprice Nuss. "The deep blue sky, the earth-tone adobe, then—bam!—there's a fire-engine red portico or a turquoise gate with a sun-bleached cow's skull hanging on it."
A mix of great scenery and a vibrant arts community has made Santa Fe a hub for internationally renowned photography organizations like the nonprofit group CENTER and Santa Fe Photographic Workshops. "Our breathtaking location is a big reason why our workshops attract thousands of photographers," says Reid Callanan, director of Santa Fe Photographic workshops. "We have a fascinating blend of history and culture, stunning landscapes, unique architecture, and light like nowhere else." Tip: To take advantage of the ethereal—almost magical—light, plan to shoot in the late afternoon.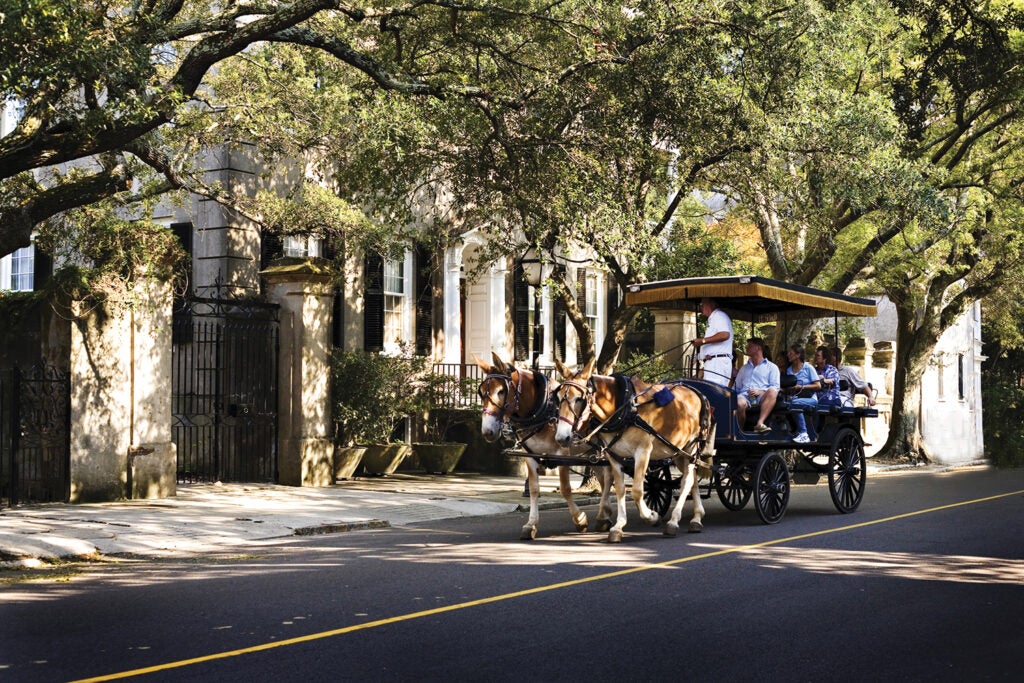 Charleston Carriage Tour
Charleston, SC
The Southern charms of Charleston, South Carolina, make it a close contender for the top spot. Readers love shooting the beautifully restored antebellum homes along the waterfront and quintessential Southern scenes like Spanish-moss-laden live oaks and horse-drawn carriages gliding down brick-paved streets. "The city is a photographer's delight, with historic homes and beautiful gardens," says Jessica Bower. "But there are also great detail shots: Ornate ironwork, sundials, and cannonballs all add to the ambiance." Tip: Visit during spring or fall to avoid oppressive heat and mosquitos.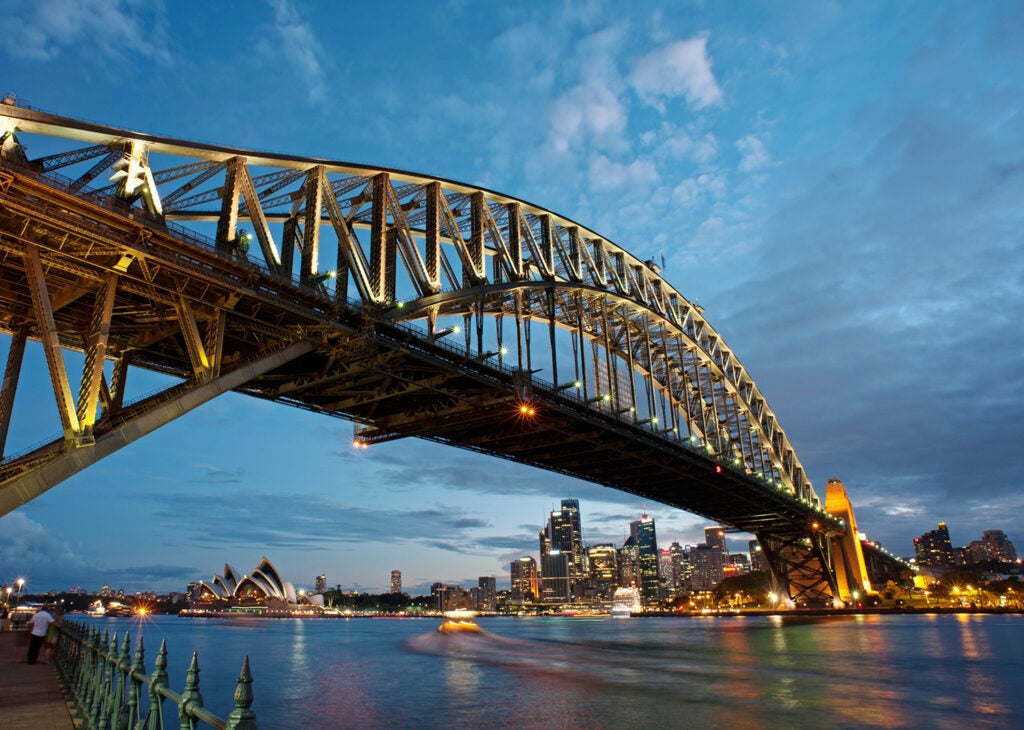 Sydney, Australia
Sydney Harbour Bridge
Australia's vibrant metropolis by the sea lands in the top three thanks to its bronzed beaches and iconic waterfront. Readers love photographing Sydney's friendly and diverse cultures, not to mention unique wildlife and landscapes nearby. But your overall favorite subject is the harbor and the iconic Sydney Opera House. "My favorite spot is Milson's Point in Luna Park," says Jonathan Heath. "My best shots were taken from beneath Harbour Bridge, with the city skyline in the background. Tip: Go to Milson's Point in late afternoon, when the setting sun lights up the waterfront, and use a wide-angle lens to capture the whole scene.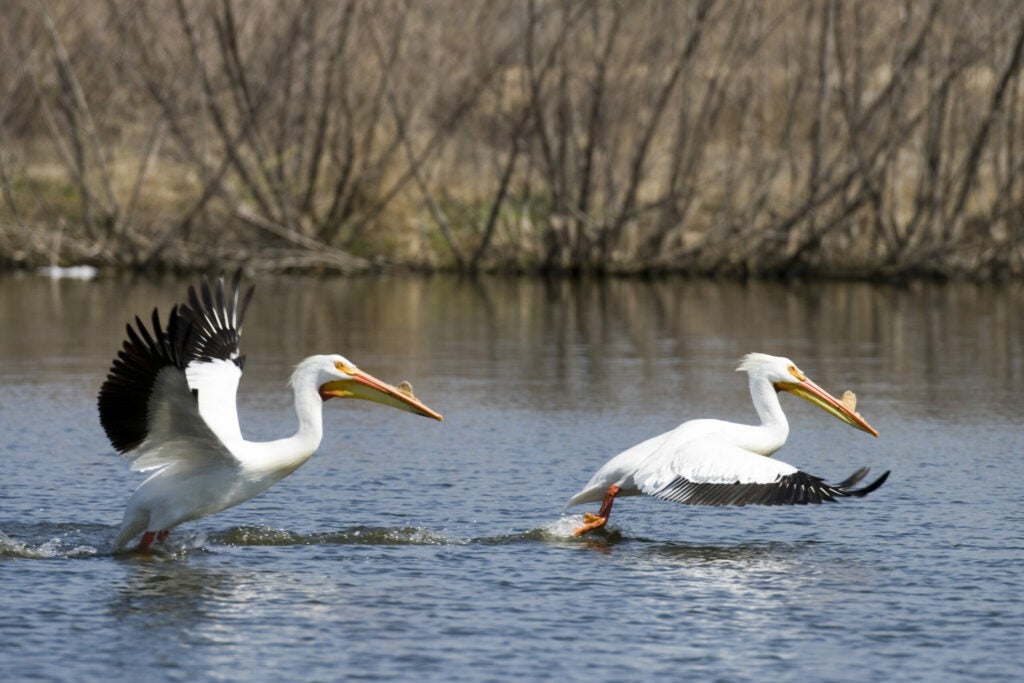 Denver, CO
Pelicans skim waters near Denver in search of fish.
Readers say it's not just the city of Denver, Colorado, they love to shoot, but also the high-altitude scenery all around. "I can leave Denver early in the morning, and reach the summit of a 14,000-foot mountain by noon," says Joe Wright. And for Phillip Rubino, it's the perfect place to shoot cityscapes with a Rocky Mountain backdrop. "There are several vantage points where you can capture great scenes," he says. "Sometimes the storm clouds and lightning are sensational." Tip: Winter offers beautiful night shots of the city blanketed by snow.
Showing their penchant for photographing historic Southern cities, readers also give high marks to Savannah, Georgia, Charleston's little sister to the south. "I've been to both cities, and Savannah is edgier, with more character," says Alan Weaver. The city's colonial-era layout includes more than 20 squares—small parks that provide abundant green space where you can photograph locals relaxing beneath a lush canopy, surrounded by historic homes. Tip: For wide-angle shots of the historic riverfront, take a riverboat cruise or hop the ferry to Hutchinson Island.
For desert scenes populated by towering Saguaro cactuses, our readers love Saguaro National Park just outside Tucson, Arizona, which also offers great opportunities to photograph Native American cultures like the local Pima tribe.
The colonial air of Victoria, British Columbia, in Canada makes it look and feel more like a European city than a North American one. Readers rave about photographing Victoria's gardens, especially the lush waterfront foliage of the Butchart Gardens.
"Remember the Alamo" is a famous Texas battle cry, and many readers take it to heart, professing love for this Texas city's historic downtown. Take time to visit the Alamo and explore the Five Spanish Missions.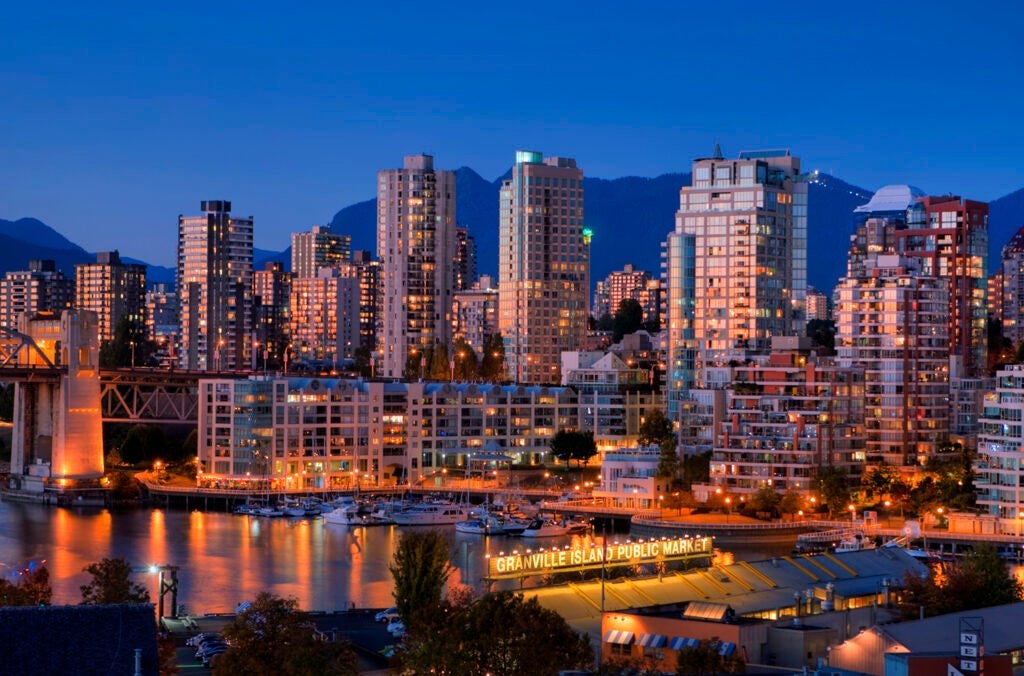 Vancouver
Skyline with Granville Island and Burrard Street
From orcas swimming along the waterfront to locals frolicking in the temperate rainforests, Canada's Vancouver, British Columbia, is a great place to photograph people and nature, side by side. Or take a local photowalk to explore picturesque neighborhoods like Granville Island.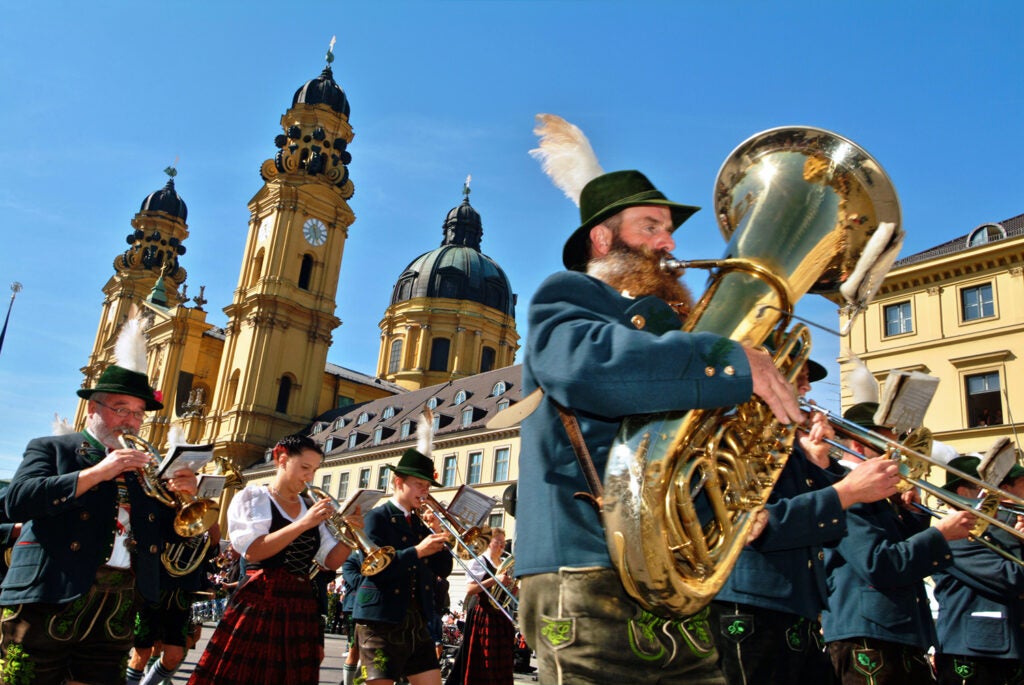 Munich, Germany
Brass band in traditional costume on parade at the Munich Oktoberfest
Head to Munich, Germany, during Oktoberfest and capture photos of the legendary beer halls and lederhosen-clad locals in full swing. Readers also appreciated the uniquely German architecture of the old town.
This city in Israel is holy for three major world religions and provides no shortage of unique subjects, from ancient architecture to modern street scenes. On Fridays, visit the central market Mahane Yehuda for photos of locals shopping for Shabbat.
One of America's most distinctive cities, New Orleans, Louisiana, draws in photographers with vibrant cultural scenes that thrive amid flood-stains and urban decay. Readers flock to the French Quarter, but don't overlook the mansions of the Garden District or rebounding levee-side communities like the Bywater.
Hawaii's capital city is a modern metropolis on the edge of the South Pacific where readers enjoy photographing iconic Waikiki Beach with Diamond Head looming in the background, the historic ships of Pearl Harbor, and the ever-present melting pot of Pacific Rim cultures.
The Greek seat of modern civilization offers a multitude of ancient architectural sites such as the Parthenon on the Acropolis. And the city's anarchic hive of activity buzzing at all hours puts the modern and historic in stark relief.
Readers never tire of shooting the changing face of this California city's Golden Gate Bridge in the shifting light. Other favorites include the Victorian Houses of Alamo Square, the streets of Chinatown, and the haunting island prison of Alcatraz.
Old San Juan, Puerto Rico, is one of the New World's original colonial settlements. Photographers wandering these narrow cobblestone streets can snap smiling locals leaning over wrought-iron balconies, vibrant street art, and dramatic scenes of El Morro overlooking the Caribbean.
The high-desert city of Flagstaff, Arizona, earned great marks from readers because it's the gateway to the Grand Canyon, where photographers can capture sweeping landscapes from innumerable vantage points within the national park.
From the pounding barrels of surf at Pipeline on the North Shore, to the incredible vistas atop Diamond Head, readers say Oahu is home to some of Hawaii's most iconic landscapes. And the light is gorgeous: it won best light overall.
The once-capital of the Inca empire is today a multilayered city in the clouds, at nearly 10,000 feet above sea level in the Peruvian Andes. Readers love photographing the Spanish colonial architecture perched atop Incan foundations, and exploring surrounding sights such as Machu Picchu.
Oregon's Rose City is known for its lush, rain-soaked gardens. Readers also love the proximity to towering waterfalls amid dense Douglas fir trees, as well as photographing the eclectic counterculture of the locals.
In the Twin Cities of Minneapolis and Saint Paul, Minnesota, readers enjoy photographing throughout the year to capture the dramatic changing of the seasons. Many recommend shooting landscapes of the Mississippi River with the skyline in the background.
As the epicenter of Renaissance art, Florence, Italy, is a reader favorite for the countless museums, staggering shots of intricate buildings such as the Duomo, and bustling street scenes in the city squares and shopping districts.
The capital of Austria is the "city of music" where you can snap shots of the Vienna Opera House or visit Zentralfriedhof (Central Cemetery) to photograph the final resting places of such composers as Beethoven, Brahms, and Schubert.
Spain's bohemian beachside city is a relaxed Mediterranean enclave where photographers can capture street scenes as they stroll La Rambla, ogle Gaudi's incredible architecture, and take delectable food photos in endless tapas bars.
The tropical feel and Latin flavor of Miami, Florida, makes it perfect for photographs of everything from art deco architecture to beautiful people along South Beach. Readers also like Miami as a jumping-off point for wildlife photography in the Everglades.