The Best New Gear from Photo Plus Expo 2015
All the new stuff from the show floor in NYC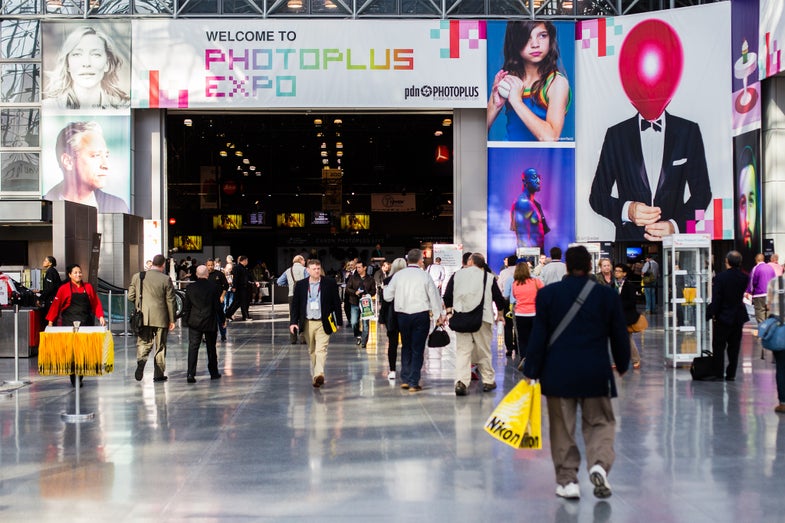 We may earn revenue from the products available on this page and participate in affiliate programs. Learn more ›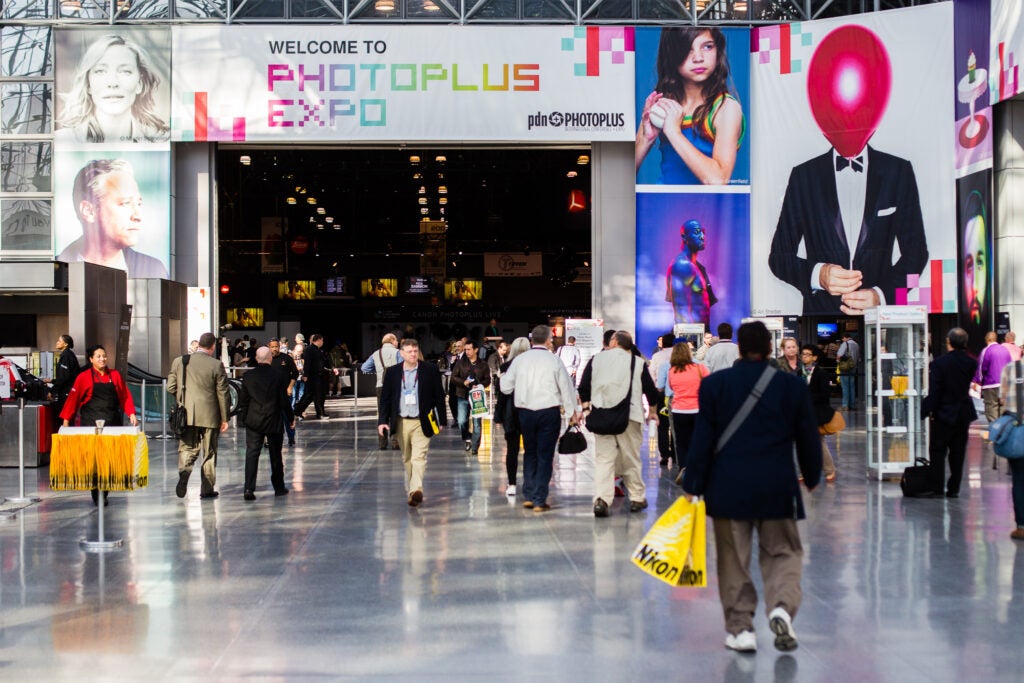 We're covering the 2015 Photo Plus Expo and all the new gear coming out of it. Check out the updating gallery for all the best and most interesting new gadgets, and follow us on social media for real-time updates!
Follow us on Facebook Follow us on Instagram Follow us on Twitter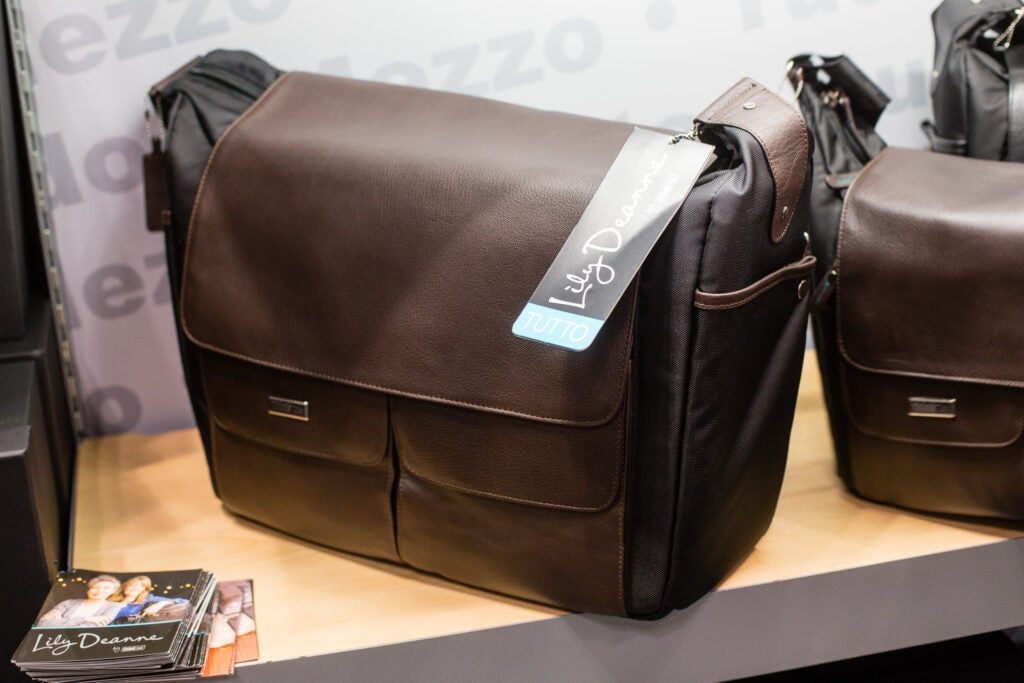 Think Tank Lily Deanne
Sometimes, companies can be a bit misguided when it comes to making products for women, opting for pandering pink materials rather than actual practical considerations. That's not the case with Think Tank's Lily Deanne bags, though. They were designed in conjunction with Pulitzer Prize winning photographer, Deanna Fitzmaurice and Think Tank designer Lily Fisher. They look slick and we're interested to try them out.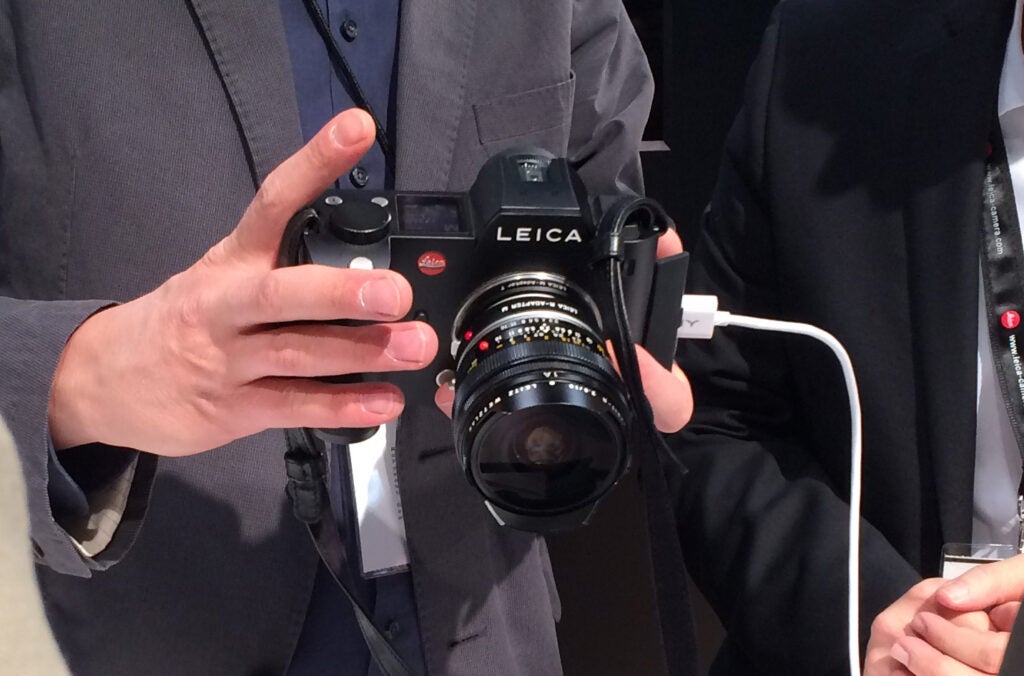 Leica SL Mirrorless Camera
Leica made big news at the Photo Plus show this year with the SL interchangeable lens camera. I mean the word "big" in a very literal sense. The camera itself is very chunky and almost looks like it could be a medium format camera at a quick glance. The price is also big, checking in at $7,500 for the body only. Luckily, the performance of the camera is similarly big. Check out our impressions and sample images here.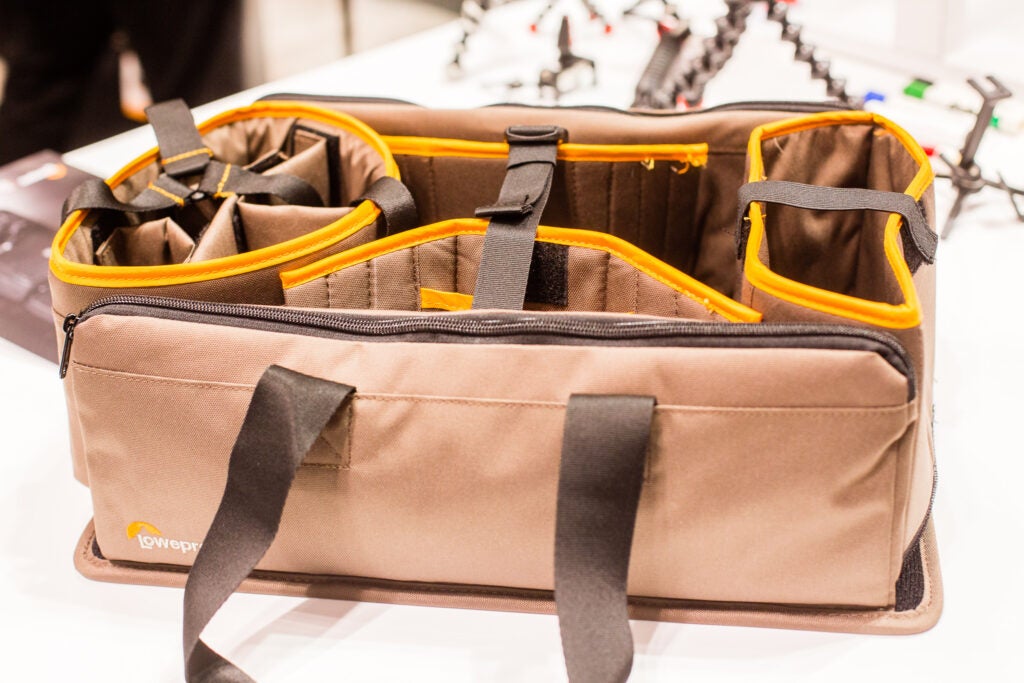 LowePro DroneGuard Kit
In addition to protecting a quadcopter in transit, this clever insert works as a launch and landing pad for drones. The plastic base has a Velcro surface for mounting dividers and providing a flat surface for the drone to sit on. Every bit of it has been carefully thought out. It's really clever.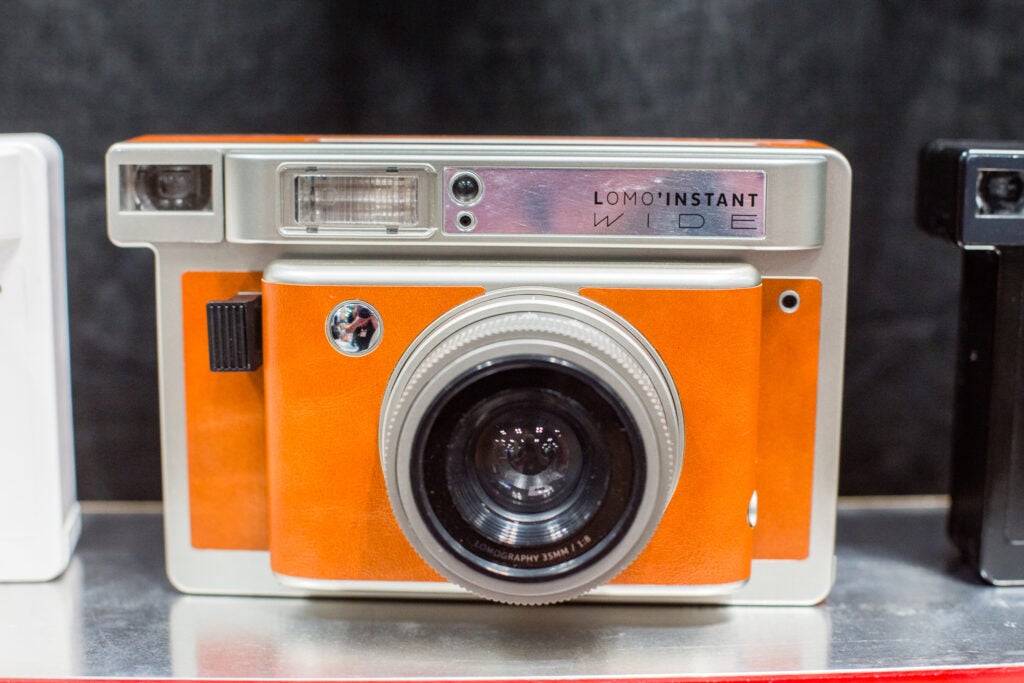 Lomo'Instant Wide Instant Film Camera
Lomography always has one of the most active booths (outside of the massive camera makers) at PPE, and this year was no different. Their big announcement is their new Lomo'Instant Wide camera which shoots on the bigger Fujifilm Instax film. It's an extremely classy looking camera in person, especially in this colorway.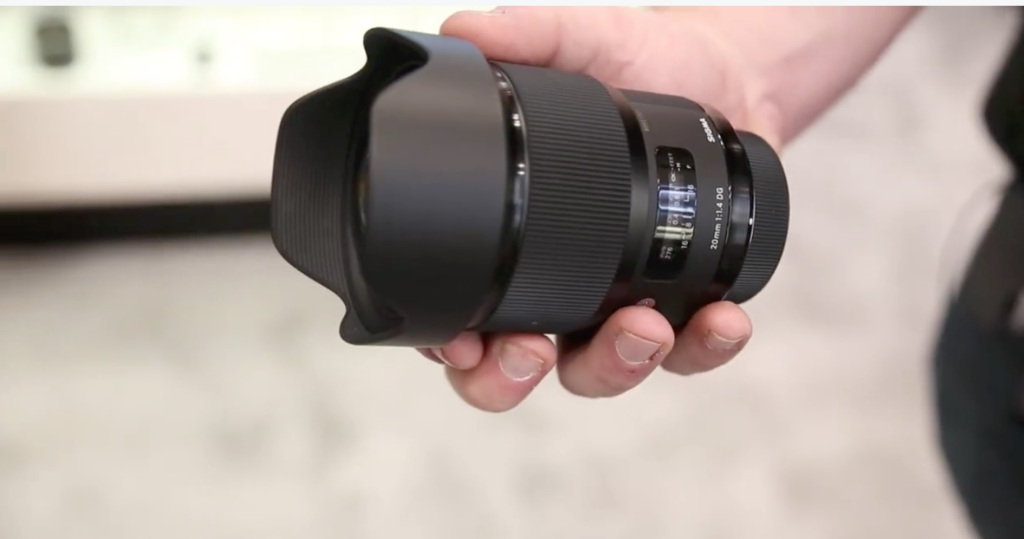 Sigma 20mm F/1.4 Art Prime Lens
Sigma's new 20mm F/1.4 Art lens is the widest model in the series. That requires quite a bit of glass crammed into a compact body. it's actually a little more compact than I was expecting when I first saw it in person. The built-in lens hood protect the protruding front element. Look for a sample image gallery and some first impressions in the coming days.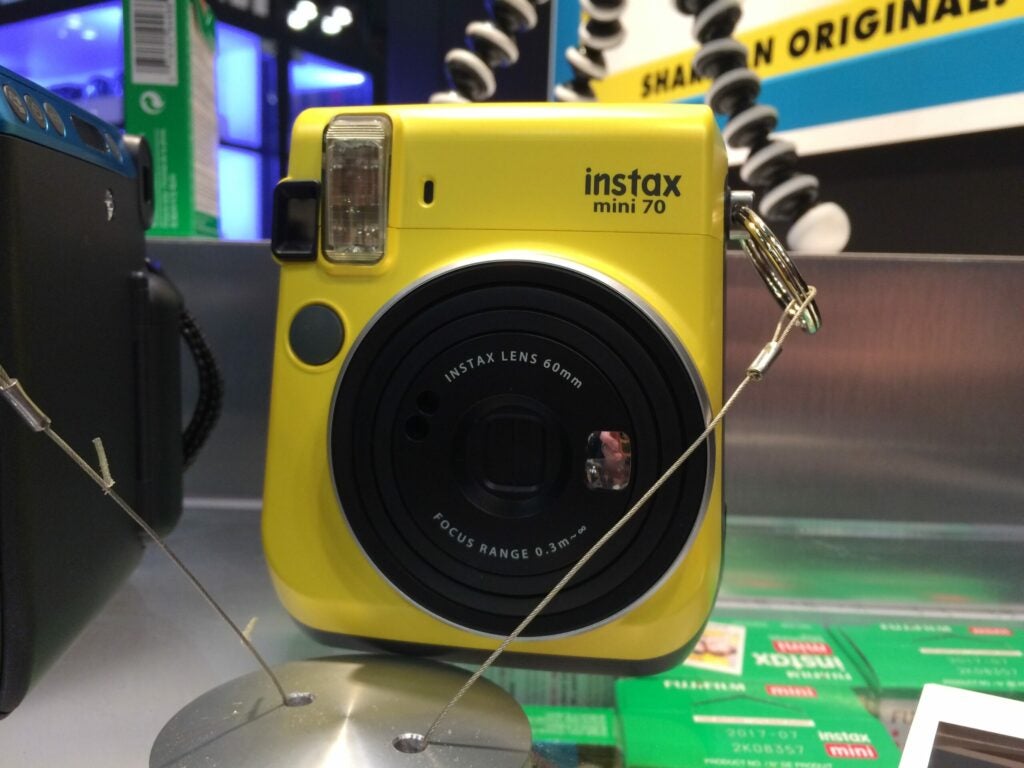 Fujifilm Instax Mini 70
The other new instant photography camera on the floor was from Fujifilm and their new Mini 70 actually offers quite a bit more control than the previous model. You can turn the flash on and off, and turn on a built-in macro mode that lets you take selfies at arm's length without having to attach a close-focusing lens. In fact, it's so focused on selfies that there's even a tiny mirror near the lens on the front of the camera.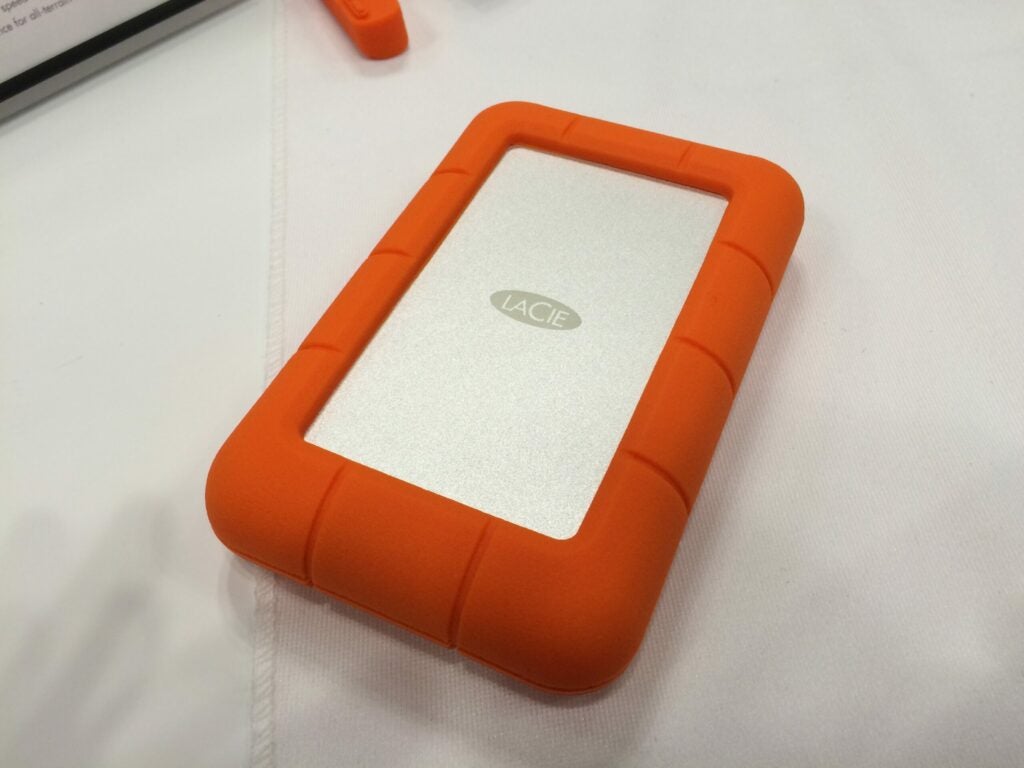 Lacie Rugged Mini 4 TB Portable Hard Drive
Lacie has quietly been building its line of portable Rugged drives, and the newest model cranks the capacity all the way up to 4 TB for just $250. It only connect via USB 3.0, but the drive itself is reinforced against drops and other environmental hazards. It's also extremely compact.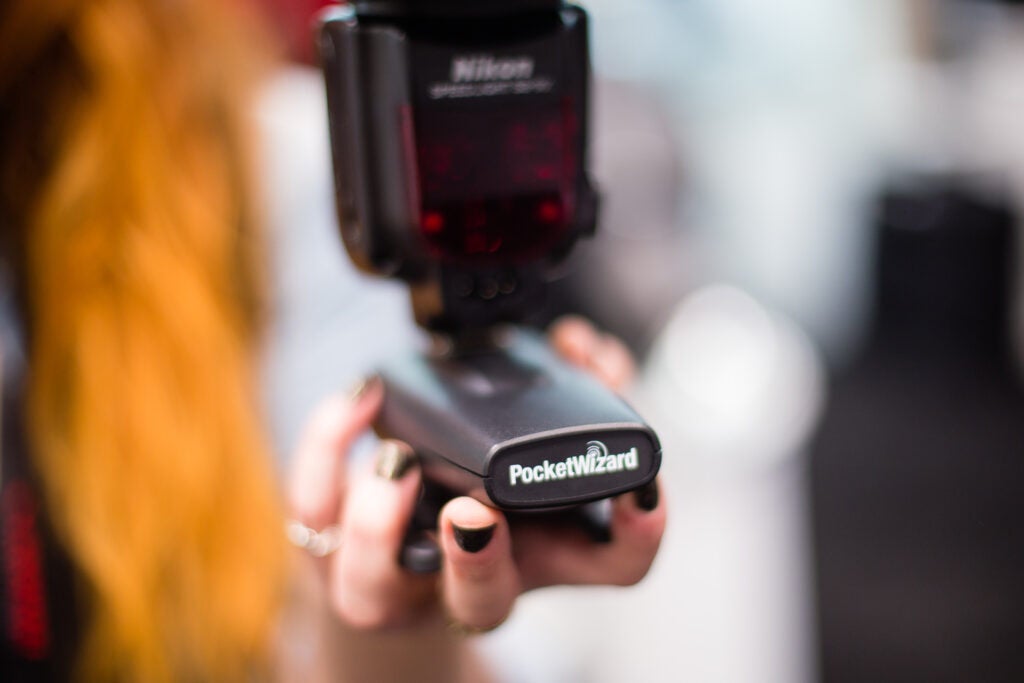 PocketWizard Plus IV
For the show, PocketWizard announced a new version of the Plus transceivers. The Plus IV has a hot shoe on top, so you can mount a flash and use it in auto mode, while still firing your remote flashes. It's a feature for which PW users have been asking for a long time. They're due out early next year.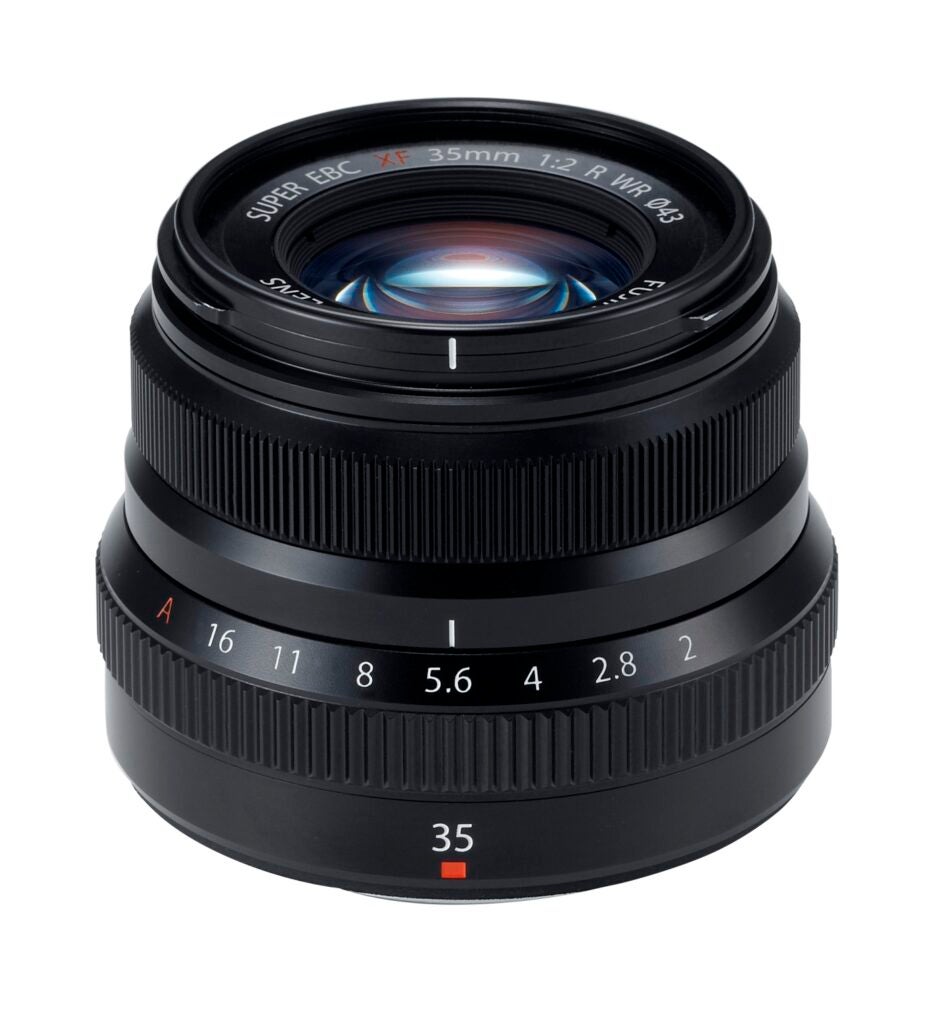 Fujifilm XF 24mm F/2 Weatherproof Lens
Fujifilm knows that size is one of the major advantages their mirrorless cameras have over DSLRs, and their latest lens is built to capitalize on it. The 35mm F/2 is super compact, but offers high-quality optics. We're looking forward to giving it a full lab test.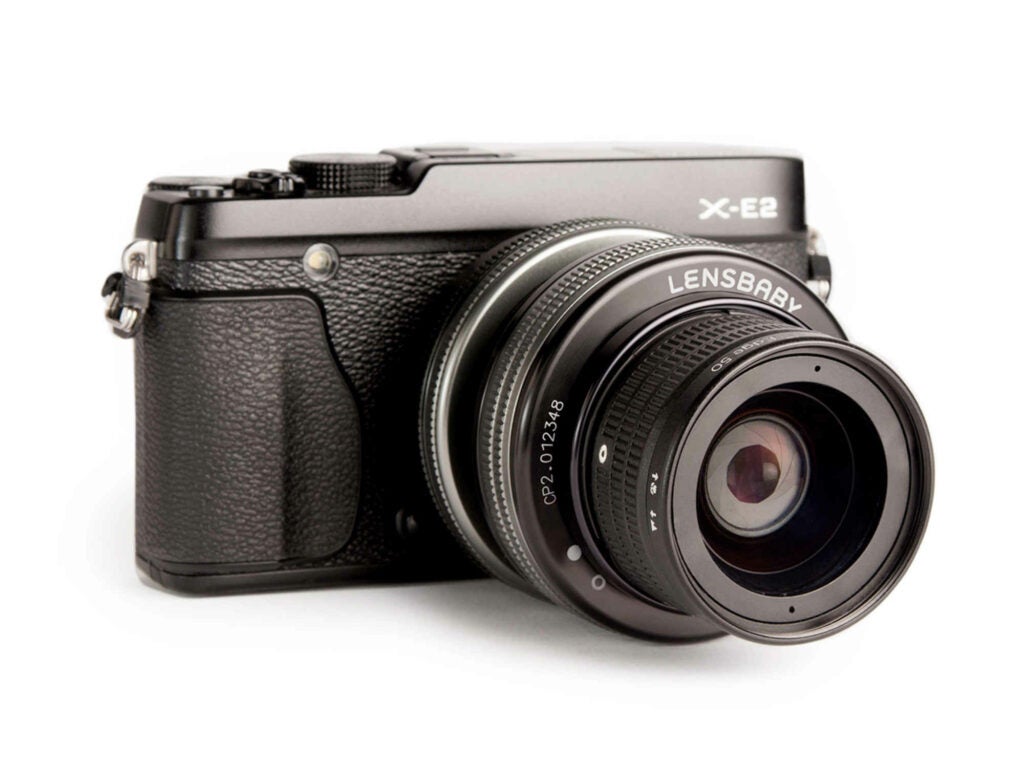 Lensbaby Composer Pro II With Edge 50 Optic
The Composer Pro II is another step in the high-end direction for Lensbaby, offering tilt-photography performance at a fraction of the price of most dedicated tilt-shift DSLR lenses. The all-metal body feels solid and the ball-joint action is smooth and efficient. The new Edge 50 optic also seems to be pretty high quality.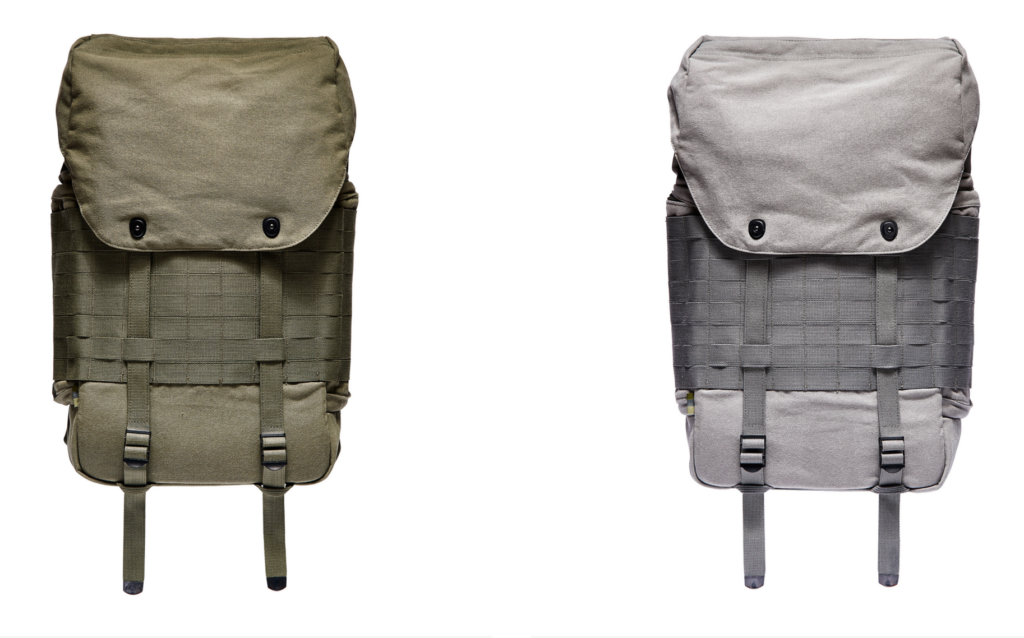 Able Archer Rucksack Camera Bag
One of the smaller companies on the floor had one of the coolest and most interesting new camera bags at the show. The Able Archer Rucksack has a waterproof canvas outer and a military nylon inner to make it super tough. It also has a lot of nice little touches that make it very practical, like a small pocket for holding a lens cap, and a system of straps on the outside of the bag for attaching extra storage.