BEHIND THE SCENES WITH the Canon EOS 5D Mark III: Explorer of Light Photographer, Seth Resnick [Sponsored Post]
What Inspired them? What Enabled them?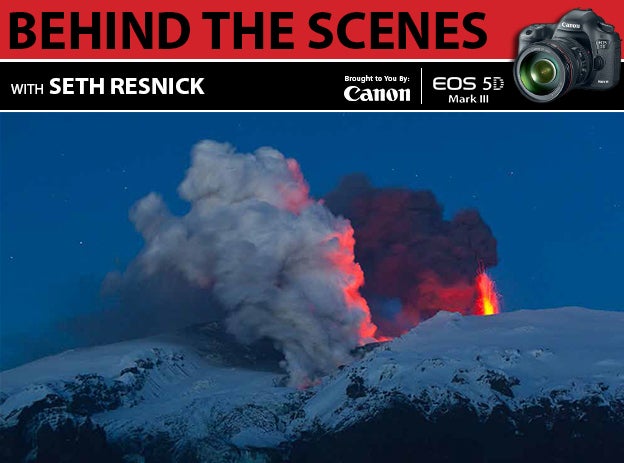 Seth Resnick
What
Inspires You?
"I'm passionate about color. My muse is ice, and my mission is creating unique images as seen though my mind's eye. I am awed by the power of nature to create things like a volcano erupting through an icecap, as I witnessed in Iceland, and some of my best images are shot at night. The polar regions are unparalleled for sheer visual excitement, and I strive to capture their perfection and ignite an emotional response in my audience."
What Enables You?
"What I need is a workhorse camera that delivers superb image quality in low light, has an extremely durable body that performs in the worst possible conditions, and has enhanced battery power to keep firing in sub-freezing temperatures. For me, that camera is the Canon EOS 5D Mark III camera. On top of that, its AF system is really spectacular—I can focus on a star at
night to lock in my infinity point! It can capture things my eyes can't see, which definitely expands my picture-taking horizons."