BEHIND THE SCENES WITH the Canon EOS 5D Mark III: Explorer of Light Photographer, Jack Reznicki [Sponsored Post]
What Inspired them? What Enabled them?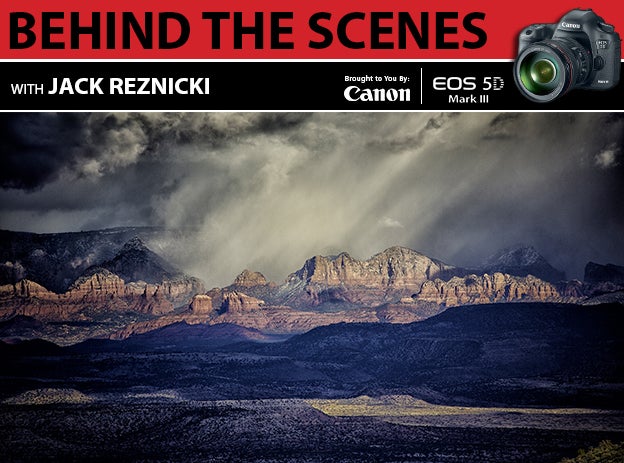 Jack Reznicki
What
Inspires You?
"I'm a successful studio pro and my business is creating images that establish brands and promote products. But first and foremost I'm a passionate photographer, always looking around for images that capture something special. On a day off in Eureka, Arizona I turned around, saw this iconic scene of storm clouds over the mountains bathed in amazing light and zoomed in and grabbed it before the light changed. Visual awareness and timing are everything."
What Enables You?
"When it comes to shooting in rapidly changing weather and bad light, the Canon EOD 5D Mark III is outstanding, and its exceptional imaging performance in low light and at high ISOs helps me get sharp handheld shots with long lenses. I often use Auto ISO, letting the ISO fluctuate so I can concentrate on what I'm seeing and capture decisive moments in any light. This great camera backs me up and lets me capture whatever I envision."