New Gear: ThinkTank Logistitcs Manager 30 Massive Rolling Camera Gear Bag
Bring everything. No, really, everything.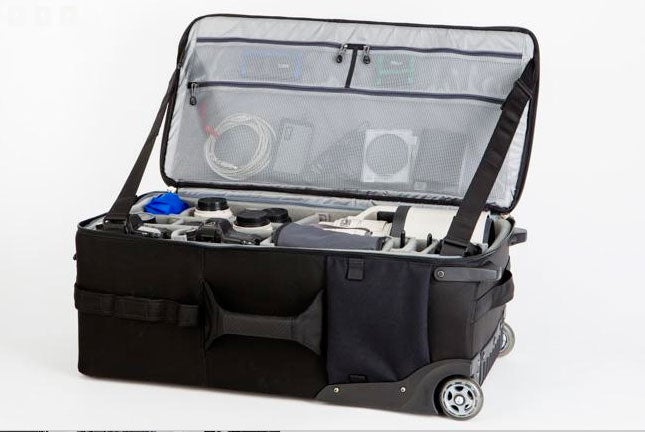 We write about a lot of camera backpacks, slings, and messenger bags, but we haven't given a lot of love to rolling bags, it seems. ThinkTank's new Logistics Manager 30, though, definitely deserves a look, especially if you're the type to bring the whole studio with you on shoots.
Inside this rolling chest is 3,500 cubic inches of storage, which is enough for even the biggest lenses, with plenty of room left over for bodies, flashes, and accessories. The zippers are lockable and there are several handles for a variety of carrying options. Options are essential since the bag alone weighs between 16 and 20 pounds depending on configuration.
The exterior is made from water-resistant ballistic nylon, which means it will likely be tough as nails, like the rest of the ThinkTank bags we've tried. The outside of the bag also has means for attaching light stands and large tripods.
The bag is currently available and comes with a price tag of $500, which isn't cheap, but is also pretty much exactly where you'd expect it to be for such a massive bag.