Backstory: Lady of the Lake
Rodney Smith creates a luxurious dream.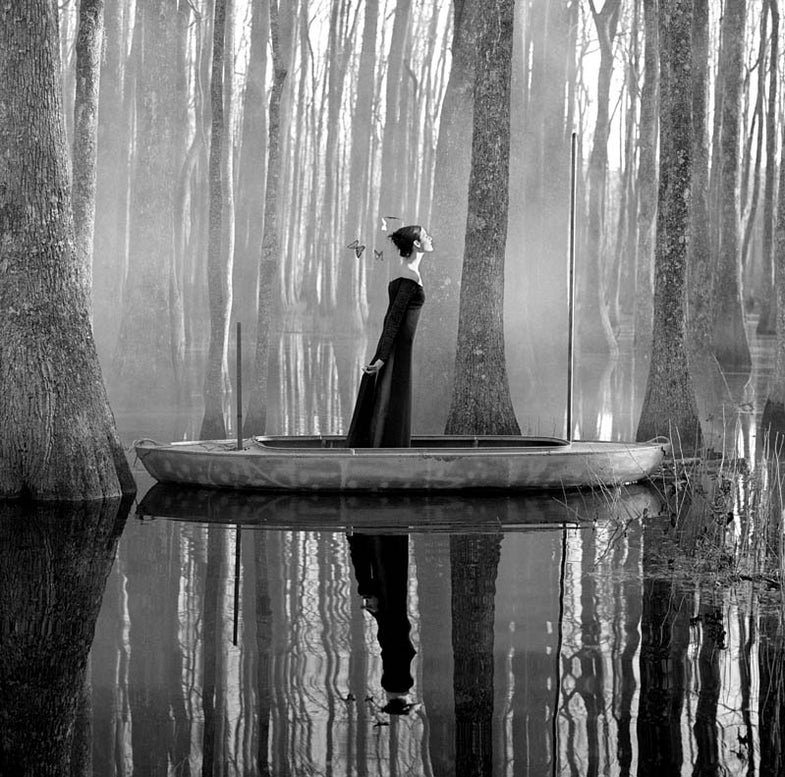 For me, photography is all about being outside in the world, and interacting with it—the most important thing is finding the right location. To shoot a book cover for Neiman Marcus, I'd gone down to Buford, SC, and spent a week with a location scout. It wasn't until we passed this cypress grove an hour outside Buford that I said, This is it.
After getting a permit, we arrived with the model early the next morning. I'd asked for a little boat, and we'd also picked up the dress: a $17,000 gown from Milan that had to be shipped back the next day. So we had to work fast.
We put her in the boat, and I set up my Hasselblad and 80mm lens on another boat about 15 feet away. I'd picked this spot for the way lighting cast a reflection. The park wanted a ranger there, because there were alligators and snakes. He's in another boat just out of the frame, holding a gun.
I shot one or two rolls of Kodak Plus-X 120 film—I still shoot film—and half an hour later, we left.
See more of Rodney Smith's work at www.RodneySmith.com__.