Backstory: Photographing a Painter at Work
Jen Judge captures Frederico Vigil as he creates an enormous fresco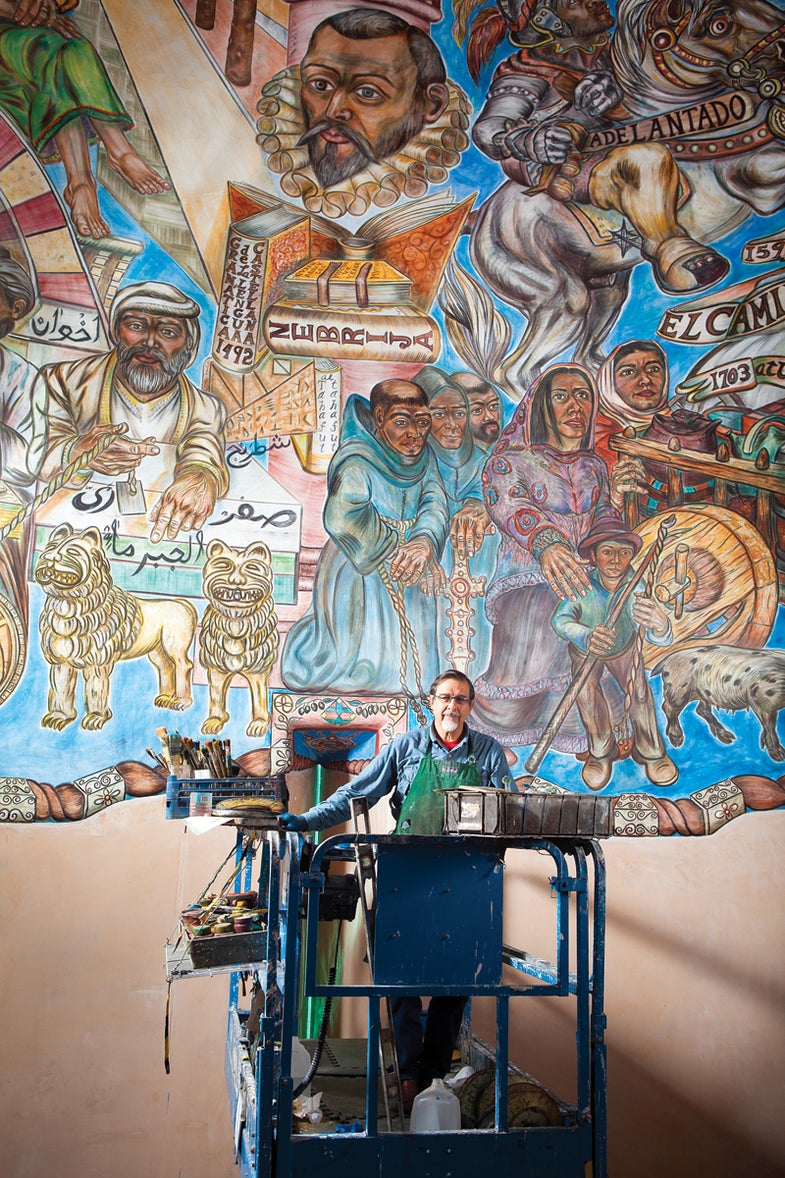 The painter Frederico Vigil was commissioned in 2000 to paint a fresco on the walls and ceiling of the 45-foot high Torreón, or entrance tower, of the National Hispanic Cultural Center in Santa Fe, NM. This fresco spans 4,000 square feet and took him more than 9 years to complete.
I showed up to photograph him last December for AARP The Magazine not knowing what to expect. When Vigil arrived and unlocked the entrance to the Torreón, I was amazed by how overwhelmingly large it was: The fresco towered over me, pulling the eye in every direction.
The 15 feet above the floor weren't then completed, so I photographed him from a ladder with my lightstands at maximum height. I wanted to give a hint of scale, and have the fresco extend outside the frame.
After the shoot, Vigil took me up the scaffolding to see it from the top, and it swayed almost as much as the lightstands had.