Android Porn App Takes Users' Pictures, Uses Them For Blackmail
Camera shenanigans: just one of many reasons not to install porn apps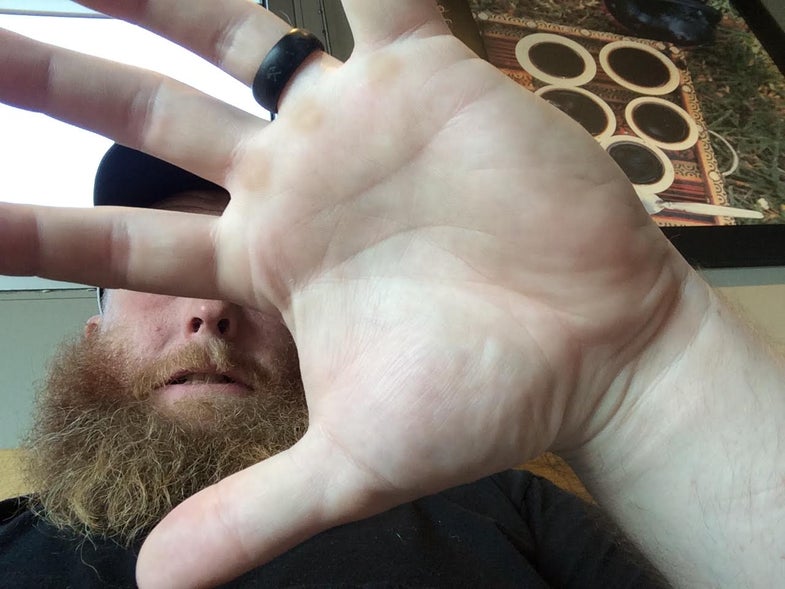 I'm one of those guys who keeps a little piece of gaffer's tape over the camera on my MacBook Pro. It's not that I'm worried about people spying on me, it's just that I do a lot of video chatting for work and I don't always want my picture showing up before I can toggle off the camera. However, a new malicious Android app suggests that a little tinfoil hat for the cameras on my devices might not be a bad idea.
An Android app called Adult Player has apparently been taking pictures of users while they're, um, using the app. Then, it displays the photo as well as a message on the screen demanding $500. The message and photo reportedly stay on the screen indefinitely, even if the phone is rebooted, which sounds pretty terrifying.
It's important to note that this app isn't sanctioned by Google and isn't even available in the Google Play store, so you have to install it the hard way if you want to use it. That workaround is what apparently lets it use the camera without telling users or getting their permission before snapping an incriminating picture. Hopefully the sketchy nature of the app is enough to discourage most users, but it's all still a little unsettling.
So, while your phone and laptop cameras probably aren't spying on you, stuff like this can be a nice reminder of just how many cameras are pointed at or around us at various points in the day.
From: The Register