What It Takes To Make It In the Fashion Photo World
Three successful shooters on gaining footing in a fickle industry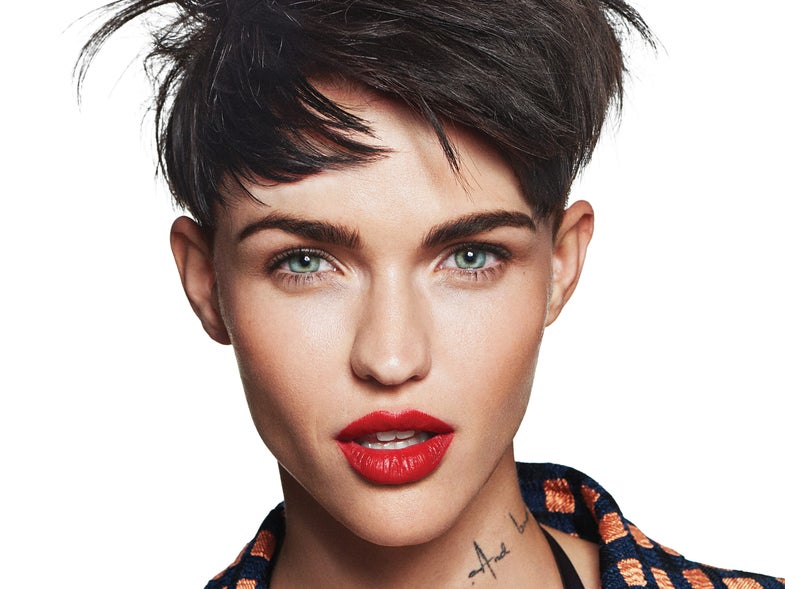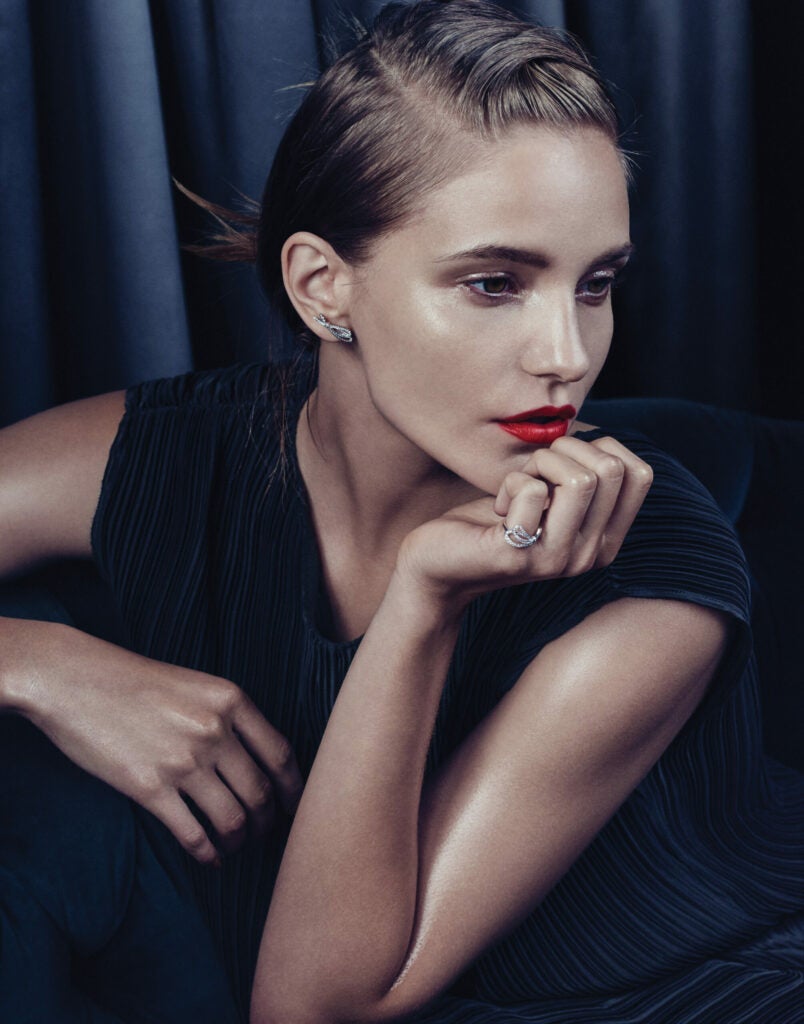 Shooting fashion can seem daunting, especially when you're a student: You need a model, a set, photo gear, clothing—and maybe hair and makeup too. But if you know that fashion is in your future, don't let the challenges stop you.
To give you the best advice and hacks for making it in the fashion photography industry, we spoke with three shooters who have not only made the transition from photo student to successful working professional, but have done so surprisingly quickly.
Gather Your Resources
Fashion photography has one major requirement that documentary shooting does not: stuff. A fashion shoot takes a lot of planning, resources and conceptualization before you even pick up your camera. A good starting point? Finding the right model. Elena Rendina, 30, a London-based fashion photographer who has worked for the likes of Harrods and Vanity Fair, found an economical way to get the models she envisioned while still studying at ECAL in Switzerland. "I used to stop girls on the street," says Rendina. "I would ask them if they would model for me and they would always say yes."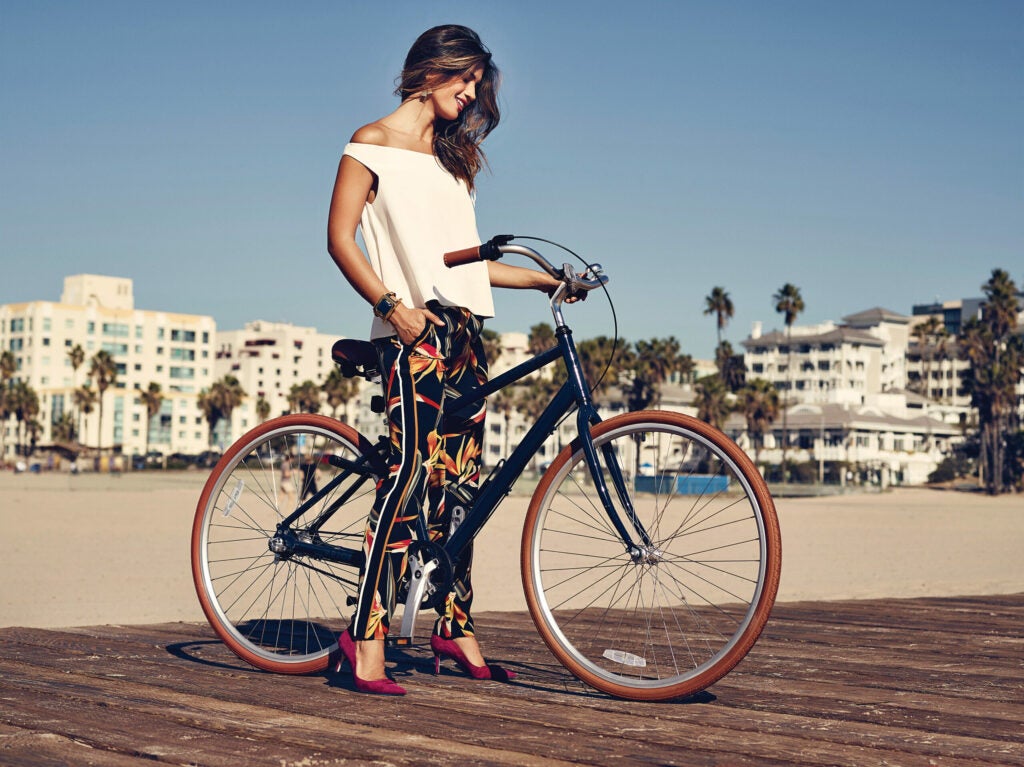 Benjo Arwas Photography
Benjo Arwas snapped the shot of Rocky Barnes for Simon SAID in 2015.
If you have a more flexible budget, hiring professional models is another option. For Benjo Arwas, 29, a L.A. and New York-based photographer, using pros made a big difference. "It was hard to get agency models because they are not responsive in the beginning," Arwas says of his early shooting days as a student at Brooks Institute. So "start with smaller boutique agencies with new faces that are just starting out." In order to use professional models but avoid steep pricing, Arwas created a barter system. "I would reach out to agencies and ask to do test shoots in return for providing images for the models," he explains.
In addition to your model, you also have to find the clothing and set that will represent your personal vision. "I would borrow pieces of furniture, fabrics and clothing from my friends and family to create sets," says Rendina. "I always did everything in-house."
Though the physical content of your images is important, your skill is the most vital aspect of your work. Tom Schirmacher, 30, a graduate of Rochester Institute of Technology who shoots for publications such as Glamour and GQ, believes that the actual fashion comes second to your concept. "You can get way too hung up on who the model is and who made the clothes," the photographer says. "I think you're better off keeping it simple. I would rather it be jeans and a T-shirt and just focus on the energy and the mood."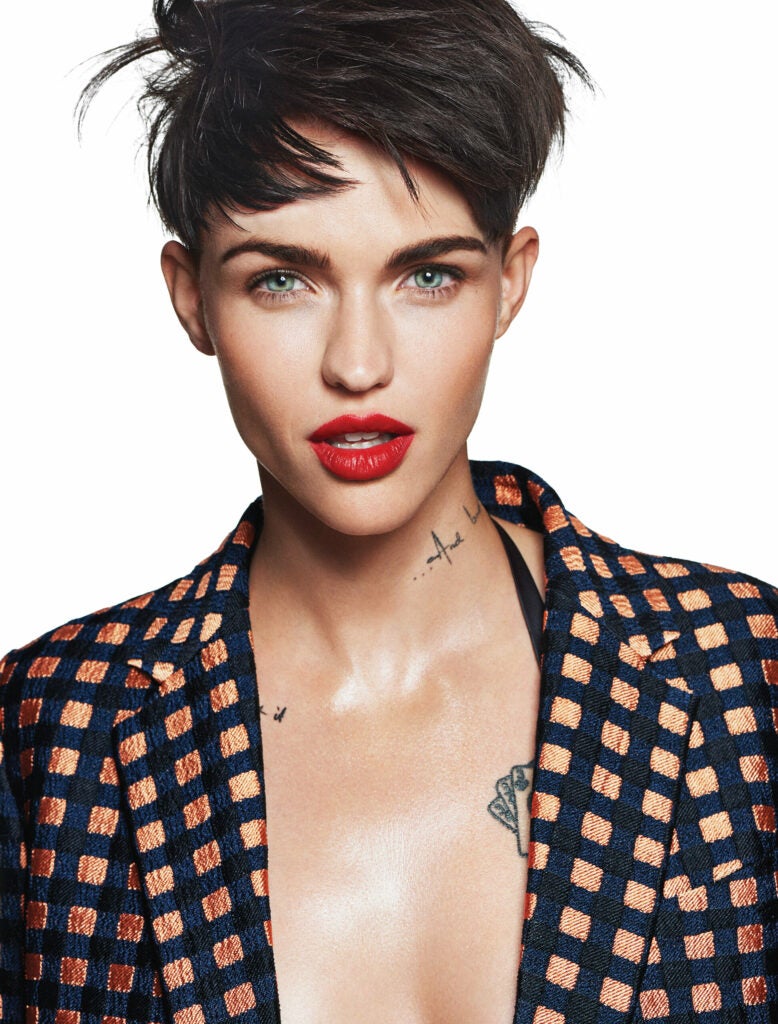 Find Your Aesthetic
The most vital—and sometimes hardest—part of becoming a fashion photographer is homing in on your own unique aesthetic and perfecting it. Developing your unique voice is not only an artistic pursuit, but also a professional one. Packaging yourself as a brand with a given aesthetic allows future clients to pick you out more easily from the sea of competition.
Fashion photography is often collaborative, so who you work with is crucial. If you choose partners whose style you admire and relate to, you'll be more likely to create images that align with your vision. Whether hair stylists, makeup artists or costume designers, choose people who create work that compliments your own taste.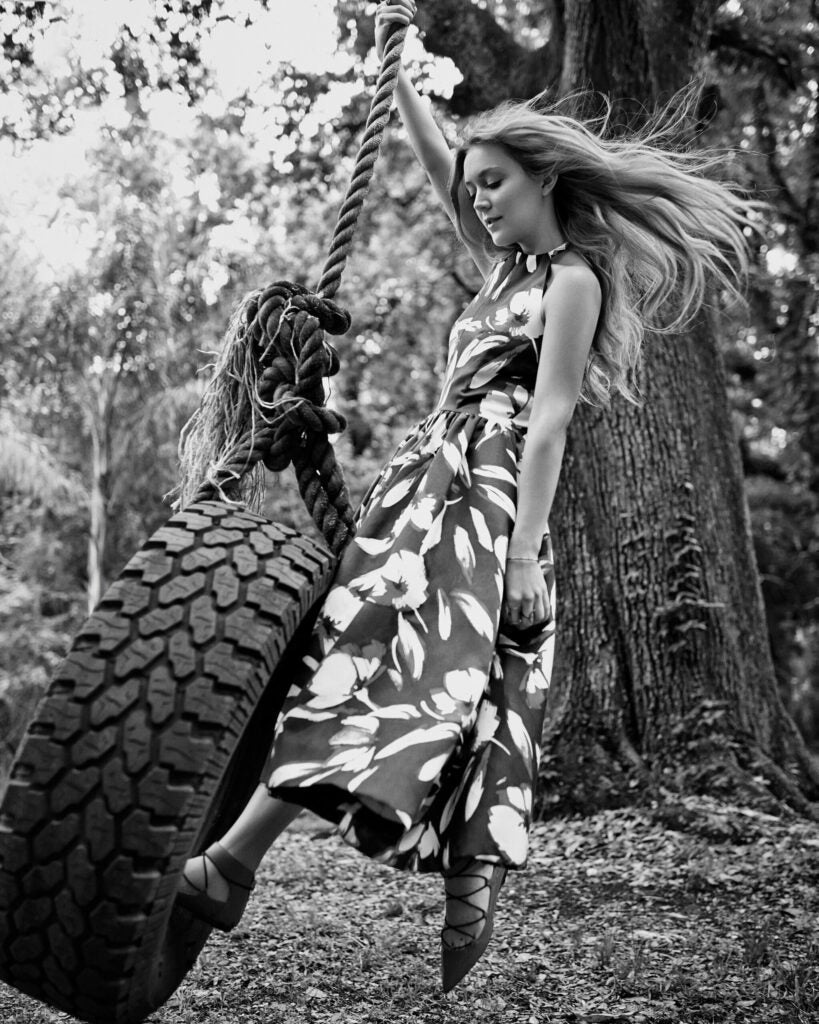 "Make sure that you work with people who have your same aesthetics," explains Arwas. "If I like the clothes and the style and aesthetic that a client wants I will shoot for them. I am shooting what I like."
"You have to make sure your pictures are genuine to who you are," says Schirmacher. "You have to be yourself to make a difference. In a way all of my pictures are of myself."
Sometimes the easiest way to find your personal style is simply to shoot what you love in the way that feels innate to you. Rendina notes: "I never really worked on my aesthetic, I just always did what I liked and had fun."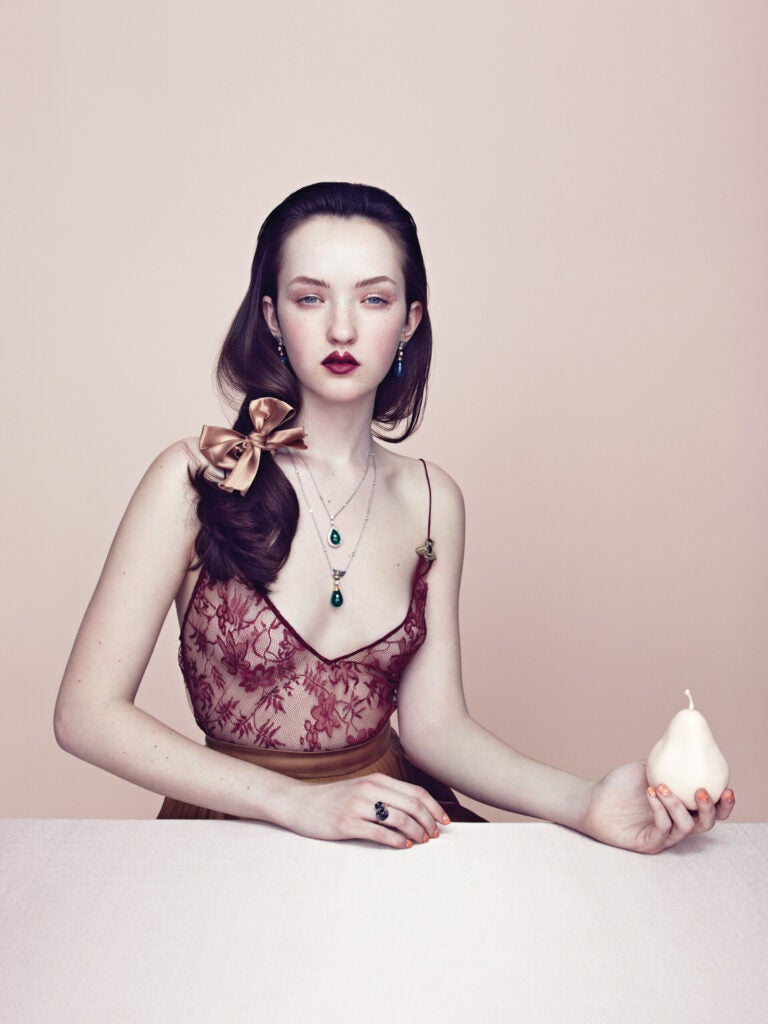 Start Working
Schirmacher's advice for beginners: Assist. "Assisting is the best way into the fashion industry," he says. Rendina agrees: "The best start is to find a job as a photographer's assistant. In the meantime, build your own portfolio." Assisting helps you make connections in the photography world and gives you access to artists already thriving in the industry. It teaches you the way a set works and who plays what role in creating an image. If you have time while still in school, finding an assistant position can be extremely advantageous.
Once you feel confident in your experience and the portfolio of work you've created, it's time to start thinking about getting hired for professional shoots. All it takes is one job to launch you into a full-blown career. "I started shooting for one client and then it snowballed," says Arwas. "People see your work and continue to recommend you to others." Any way that you can get your work seen will eventually help you advance your career.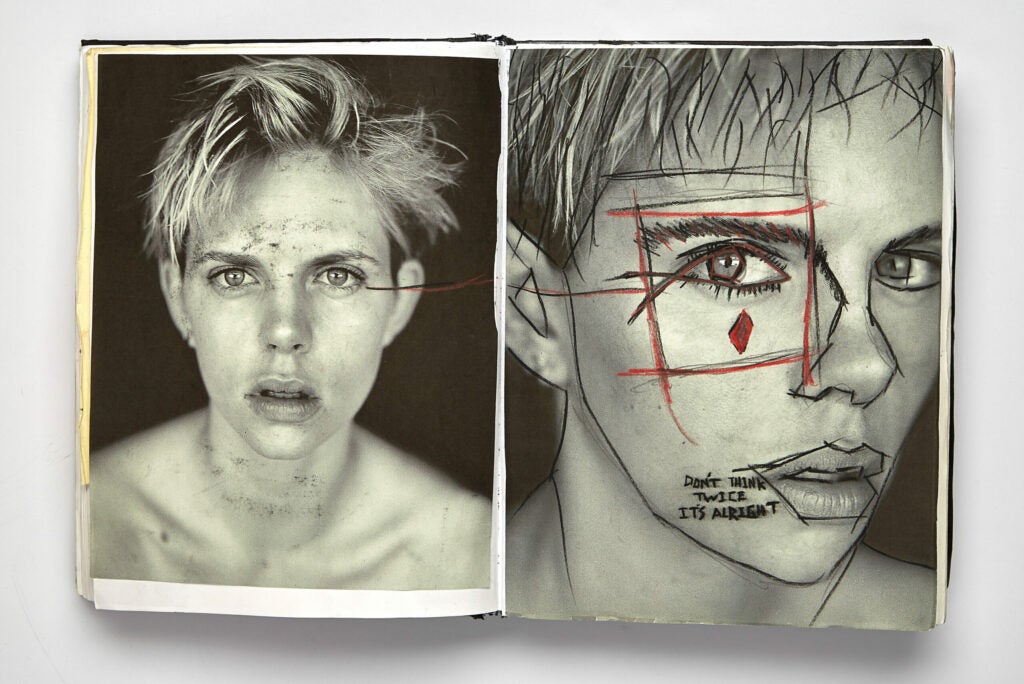 Arwas is careful to mention, though, that he does not let his drive for professional success hinder his passion for making his own works of art. He shoots mainly in digital for his clients, but he finds the most happiness when shooting with film. "I have been told to shoot one for the client and one for myself," he says. "The outtakes of a shoot that I take with Polaroids are the ones for myself." Pages from his personal notebook, one of which is shown here, have helped his work stand out at portfolio reviews with photo editors and earn him jobs.
One thing that these photographers unanimously agree upon is the competitiveness of the career field. Many shooters are drawn to fashion photography, so you need to perfect your unique talents to stand apart from your peers.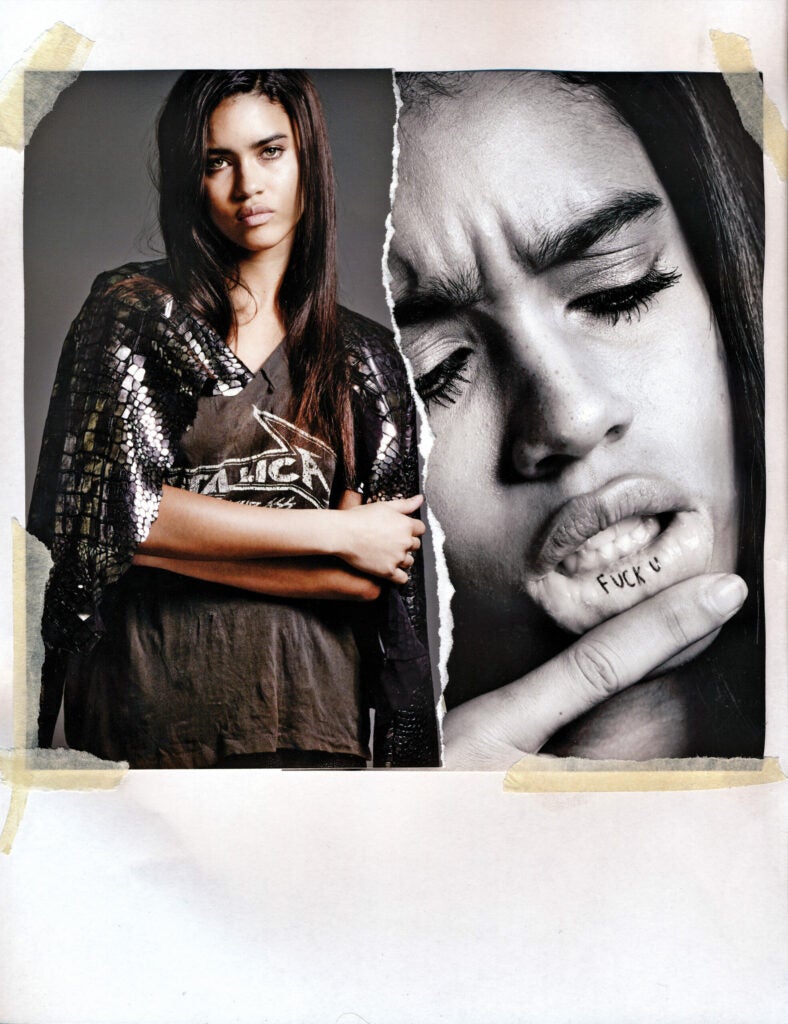 "If you want to get into fashion photography, you have to make sure you really love fashion and photography," stresses Schirmacher. "It is such a competitive arena, if you aren't completely obsessed with it, the person next to you will make it and you won't."
Rendina agrees that a deep passion for your work is vital to your success. "The most important rule is to stick to what you like and never compromise," she says.
Like any challenging but worthwhile pursuit, a career as a fashion photographer takes hard work and rigorous determination. Arwas recommends that you let go of any preconceived notions about what is right and wrong when it comes to the art form. "There is no mistake you can make, even if you break the rules," he says. "The only mistake is not sharing your work."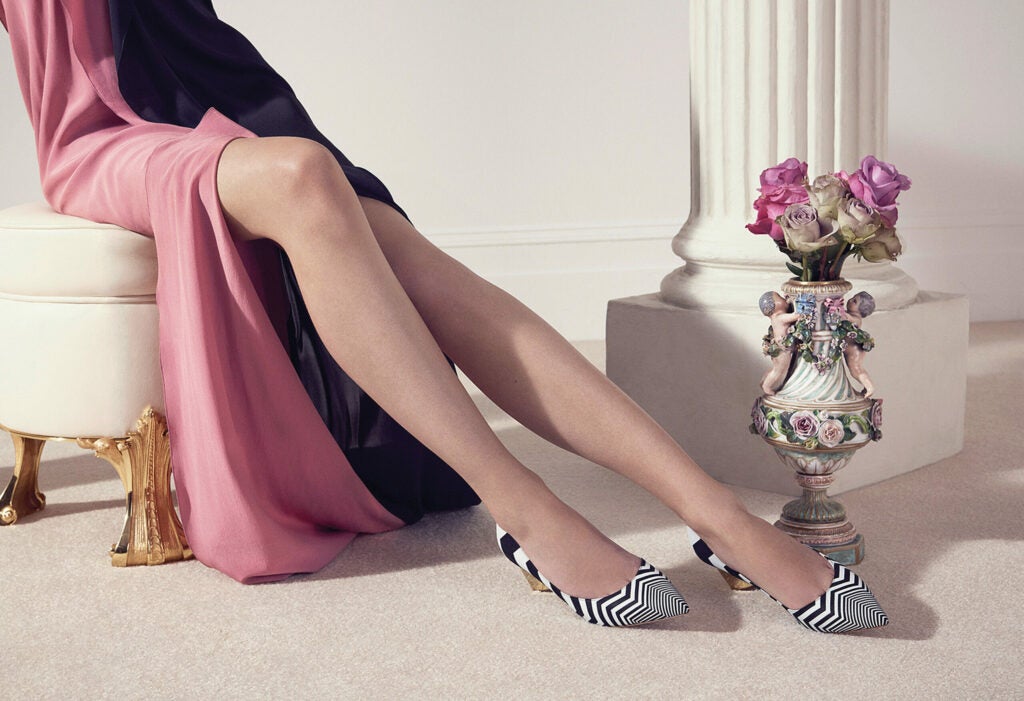 Read more stories like these by downloading the full issue of Popular Photography On Campus.