Weekend Brief: James Nachtwey, A KerteszCaster, and Copyright Conundrums
All the news that's fit to print (on a photography website)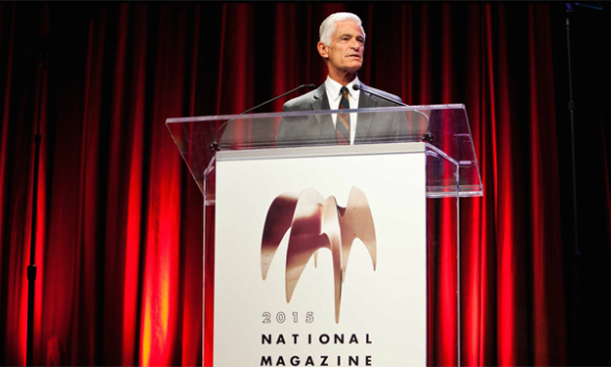 A KerteszCaster
An ad on Craigslist is offering a "KerteszCaster," a solid body electric guitar made in tribute to the renowned early 20th century photographer André Kertész. Seriously. The ad alleges that the wood for the guitar, shaped with reference to the Fender Telecaster, was recovered from "a shelf owned by Kertész where he kept his books and prints in his Washington Square apartment."
Photo-Copies
In what seemed like an improbable coincidence, a British cruise traveler snapped and submitted to a contest a photo of a glacier that was virtually identical to one take by a Chilean reporter aboard the same ship, on the same day. The Telegraph says that controversy ensued when, mistakenly, the reporter called the Brit out on Facebook for copyright infringement, posting a "non-Photoshopped original," as proof. This happens far more often than many might think, even with Pulitzer prize-winning images. Phil Bicker, TIME Photo's "Man on the Wire" comes across these kinds of pairs all the time, and puts a remarkable annual edit together called "Déjà Vu."
Meanwhile, there're these artists who painstakingly, and precisely recreate classic photos in a studio… ensuring a healthy workload in coming months for some copyright lawyer somewhere.
Trending
Brutal Outtakes
The LAPD is getting ready to outfit 7000 of its police officers with body cameras (a model by Taser that we profiled last year) in an effort to curtail officer misconduct and police brutality. The LA Times reports, a fight is now underway over the limited access to the videos they capture, most of which will likely never make their way to YouTube.
In related news, a federal judge has ordered the U.S. Department of Defense to submit within one week a list of individual reasons for suppressing all of nearly 2,100 never-before-seen photographs depicting U.S. military torture of detainees in Iraq and Afghanistan, according to the Guardian. Their original deadline for the court order passed in December.
Award Season Underway
Judging for Pictures of the Year International (POYi) kicked off this week, with several categories of winning images revealed. Credits won't be posted until judging for all categories is complete, but from the looks of it, a photographer we profiled last month has taken First Place Feature in the News Division. Many photographers following along on Twitter might be regretting not having submitted to the Portrait Series category right now, as some of the judges seemed none too impressed with a relative dearth of quality entries.
Longread Pick
In "I'll Be Back: The Return of Artificial Intelligence," Bloomberg Business highlights a startup called Clarifai Inc. which has apparently developed "image-recognition systems that can sort through thousands of photos taken by wedding photographers to select the_ prettiest pictures_" [emphasis ours]. It's something that's been on our minds ever since the NPPA started releasing the results of a study last week that used Eyetracker software to determine what news images are "worth publishing."
Audio Pick
On The LPV Show, a photography podcast hosted by Bryan Formhals, James Chororos talks about giving up a career as an architect to become a photographer.
Crowdfunding Pick
Last week to help fund "Lost Territories" on Indiegogo, a photo project chronicling the precarious state of post-Soviet countries in Central Asia 25 years after the fall of the Union. Five photographers from the collective Sputnik Photos, including Rafal Milach, will take independent trips to five republics in the Caucasus, "documenting everyday life, and the changes and myths of the countries still falling under Russian influence."
Video Pick
James Nachtwey gave a moving acceptance speech for his Lifetime Achievement Award from the American Society of Magazine Editors on "How Photography Can Change the World."